Brash Mayor Rodrigo Duterte has claimed victory in the Filipino presidential election, despite promising his rule "will be bloody".
Human rights groups fear his place in power, with his involvement in death squads and recent promises to make drug lords "swallow bullets", as well as callous jokes he made about an Australian nurse raped and murdered during a prison riot.
His supporters, however, hope his tough talk will bring a new era of order to the archipelago.
To understand Duterte, you first need to understand the island republic itself.
It's also a place where pig face (sisig) is a favourite dish and a common first name is Jejomar -- an amalgamation of Jesus, Joseph and Mary.
Where the day starts when the karaoke machine is switched on and the morning humidity is relentlessly warmed to create an enveloping, velvety air smelling of exhaust, dried fish and verdant tropical growth.
It's rice and Roman Catholicsm.
It's cockfights and private armies.
It's glittering malls and bakla beauty queens.
It's brilliant, corrupt, loveable madness.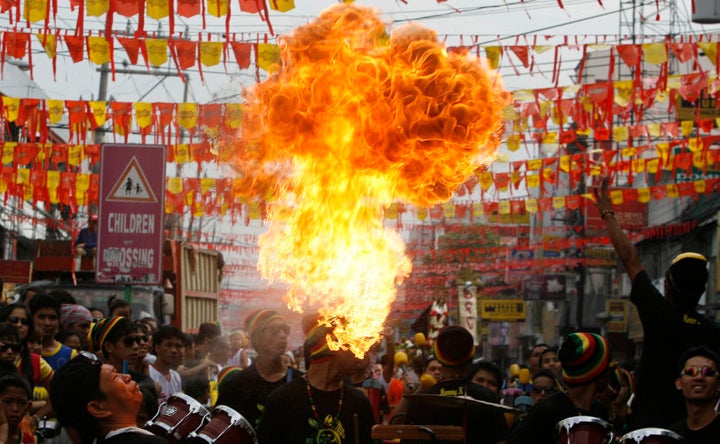 The Philippines' Ruling Families
There have been two Aquino presidents, a Macapagal and a Macapagal-Arroyo and this year's vice presidential candidates included a Marcos, of the Imelda and Ferdinand Marcos family.
"He's broken the record in terms of how he came to power," University of Sydney's South-East Asia politics lecturer, Aim Sinpeng, told The Huffington Post Australia.
"The south is socially, ethically, religiously distinct to the rest of the Philippines.
"These powerful families are mostly from the north but Duterte is the first prominent presidential candidate from the south."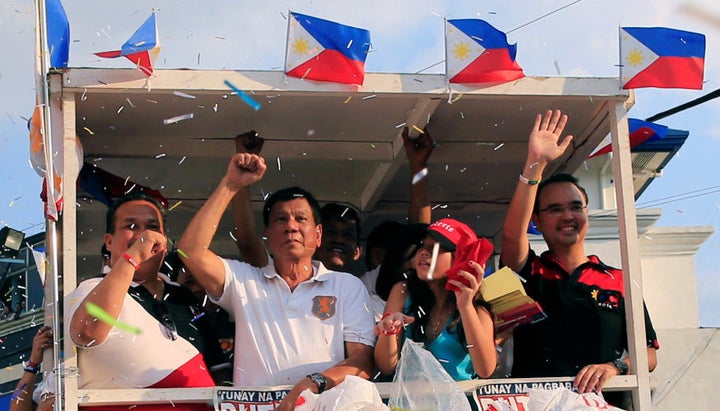 This is important because the southern province of Mindanao is the location of the longest running insurgency in South-East Asia and Duterte was the capital city Davao's mayor.
Duterte's Proving Ground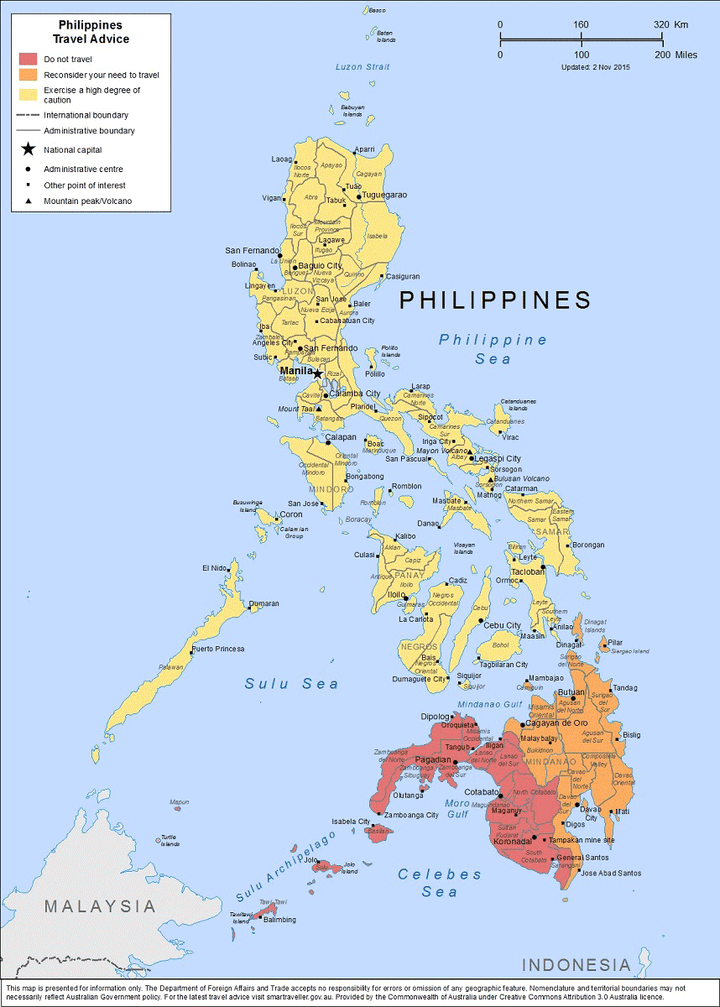 Duterte's 22-year mayorship in Davao was characterised by his tough approach to violence, drugs and crime in the city.
These squads were responsible for the murders and disappearances of more than 1000 people in summary executions around the city.
He's also recently been criticised for making a horrendous joke about an Australian volunteer who was raped and murdered in 1989 while volunteering in a Davao prison.
Duterte's remarks have been condemned globally, but Sinpeng said his supporters in the Philippines were focused on his tough crime-fighting credentials, no matter the cost.
"Regardless how politically incorrect he seems to outside observers, most Filipino supporters really don't care about that –- they really care about peace and order and stability.
"There are ongoing issues in the Philippines that have never been addressed like drugs, trafficking, lawlessness and corruption.
"He's seen as someone who has proven himself, he's done this in the toughest conditions in Davao city, for decades.
"For people who are sick of the old elite and the establishment, he's anti-establishment."
For Filipino teacher Indira Tabo, Duterte's past was not something easily forgotten.
"Among my circle of friends, we're not exactly thrilled that Duterte will run the country as president for the next six years but the results say that the people have spoken -- they want change," Tabo told HuffPost Australia.
"We sincerely hope that he will be more diplomatic in his dealings and improve on his communication skills."
Tabo said his rhetoric was extreme but conceded the Philippines needed change.
"Regarding his pronouncements about a revolutionary government and drastic policies, it's a little bit scary that those were in his mind, but I think we have formal government institutions and systems in place that also protect the Philippines and its people," Tabo said.
The Road From Here
Sinpeng said much of the lead up to the election played out on Facebook and while Duterte had claimed victory, votes were still being counted.
"The Philippines is notoriously slow with vote counting and that's partly a result of having too many islands," Sinpeng said.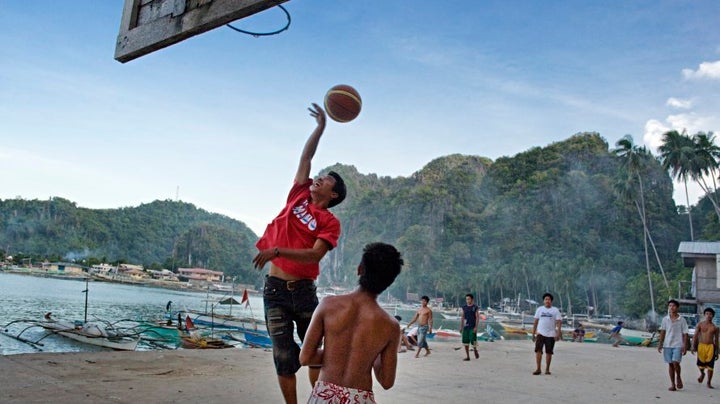 "In some ways this election indicates the actual problems of the country -- poor roads, remote access to some places and [imperfect] systems."
Out in these remote islands, no matter the president, the markets will open tomorrow.
Beauty queens will prepare glittery costumes for upcoming festivals.
Old kuyas will sit watching the young men play basketball on the local cement slab and babies will be born with names like Jejomar, Dreamy and Ezmarelda.
And maybe these babies, who are not from the ruling elite, will feel like they too have a shot at being president.