At just 26 years old she's covered Cosmopolitan, Marie Claire and French Vogue. She's been shot for Maxim, Elle, Sport's Illustrated and GQ Australia. She's modelled for H&M and Ralph Lauren.
And because she isn't a size 6, Robyn Lawley is labelled a 'plus size' model. Regardless of credentials (and apparent beauty), the sizing tag sewn into the back of her clothing dicates the category she's forced into.
In Sydney recently to promote Pantene's new range of 3 Minute Miracle conditioners (on counter May 15th) of which she is the face, Lawley spoke to The Huffington Post Australia about the absurdity within her industry.
"For starters it was such a huge honour to be able to model for Pantene. Stuff like this is never really done with plus models. There's this weird paradox that plus models don't even get to go to the castings for that kind of stuff. My agents have had to think of ways to accidentally get me into castings for hair and beauty things, in America anyway. That's just crazy," Lawley said.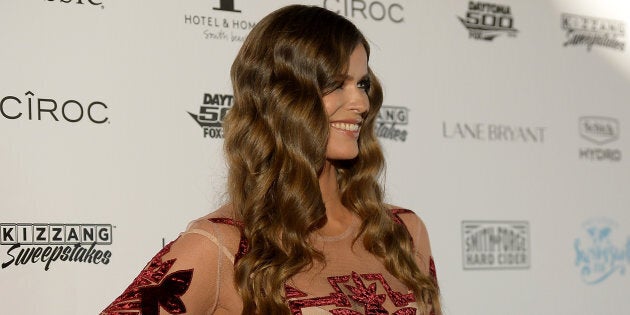 "[Beauty] is the one thing that really doesn't matter about your size because it's hair, it's beauty -- everyone has hair and it has nothing to do with your size, and yet we are still being dictated to. I've had big, big makeup companies email my agent and say 'never send us a plus girl again', and out of all the people to send that to my agent, I was really surprised that it was a big makeup company. They're makeup! It's for the face, it has nothing to do with size or body! I don't even get it."
Discrimination such as this in the industry, both fashion and beauty, is why Lawley was so excited to work with the haircare brand in the first place when she was first cast as a face in 2014.
"When Pantene and I got together I was ecstatic because it was the first of its kind. Who would have known, plus girls can do the exact same thing, and have nice hair!" Lawley said.
"Every show season now there will be one show that's like 'oh look, we're going to put plus girls back on the runway', and it's always an exciting thing and you want to be up for it, but last year in Milan I was told I was not 'big enough'. Meanwhile all the other models there were half my size, yet I'm not thin enough to be a 'regular' model and not big enough to make an impact in terms of media. They just want to have the cake, they want to eat the cake, but they don't want to make the cake. It's infuriating because it makes women tokenistic and it makes one type of body tokenistic," said Lawley.
The way Lawley puts it begs the question -- why can't they just all be called 'models'? And why are the size 6 and 8 models considered the norm while 'plus' girls are made a spectacle of?
"The thing they are saying now which is even more infuriating, which is why we need to get rid of these tags, is that they put brackets before 'plus size' and in them they will put 'visibly' or 'not visibly' plus size. Women are having to state if they are 'visibly plus size' or 'not visibly plus size'. This is why labeling plus size in the beginning was such a stupid idea. It puts a huge amount of varied sized women in a big box together and gives us more ways to judge them, and yet the 'skinny' models are supposed to represent us all when in fact there are very few women in the world who are actually that size."
Having recently had a little girl herself, Lawley wants her daughter, Ripley, to grow up unaffected by this superficial world.
"I want my daughter to grow up knowing that your mind, your education, your empowerment come from within. I know that's so cliche but it's true, and it's so important to reinforce in our society these days. You can be really beautiful but if you're an arsehole, you're an arsehole at the end of the day, and no one wants to be around that. I want to take her into the environment and take her into nature and to be around green (nature, not money!). Really I just want her to be happy. I don't care what she does as long as she's happy. That's good enough for me because I have seen a lot of miserable people and I don't want that for her," Lawley said.
Besides her work with Pantene and other modelling (plus a successful swimwear line of her namesake) Lawley hopes to continue to work in the food space in some way following the success of her cookbook Robyn Lawley Eats, which was released in 2014.
"My dream is to do an environmental food series that encompases growing your own food, and questioning things as well. I've started by growing my own garden which is hilariously challenging in its own right, but I've got it going. It's going now. There are five different bugs enjoying my bok choy right now and I have no idea if they're bad or good. So maybe there's an interesting way to turn it into a show and get kids involved. We're losing whole generations of farmers and their knowledge, so going back to basics is so important," Lawley said.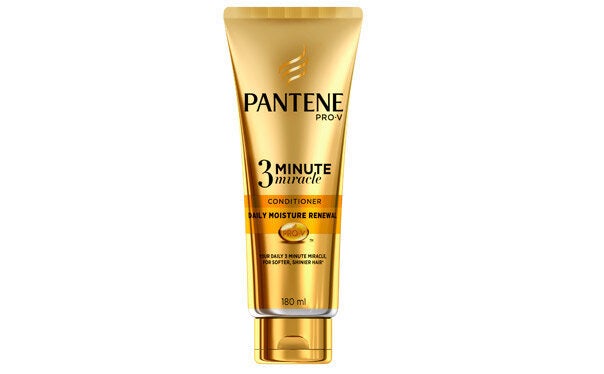 Pantene Pro-V 3 Minute Miracle Conditioner, $7.99