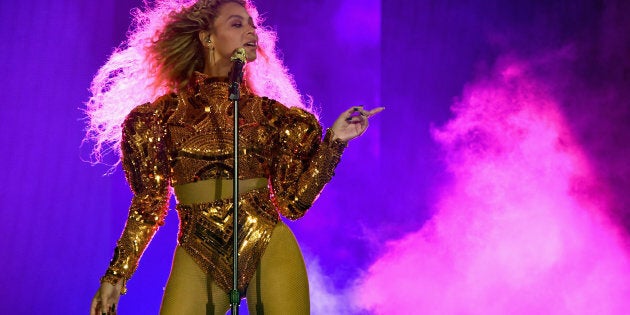 Beyoncé fans were serenaded with a pretty special performance on Monday night.
Queen B was surrounded in a sea of purple lights as she sang a stunning cover of Prince's hit song, "The Beautiful Ones" during her Formation World Tour stop in Dallas, Texas. The song is a classic from Prince's popular 1984 album "Purple Rain," and is also one Beyoncé previously reprised at the Glastonbury Festival in 2011.
Since Prince died on April 21, Beyoncé has honored the late legend in several ways. On the opening date of her world tour, Beyoncé lit the stage purple and played his original version of "Purple Rain" as fans enthusiastically sang along. She has also fused several of his other popular songs into various onstage tributes during her tour.
Beyoncé's work with Prince dates back to 2004 when the two took over the 46th Grammys and rocked the stage to perform a series of songs together.
"That night with Prince, I was just in a trance," Beyoncé later recalled to Giant magazine. "I don't remember anything after I walked through the smoke onstage. I was definitely Sasha Fierce that night, completely free."
We're sure Monday night was no different.