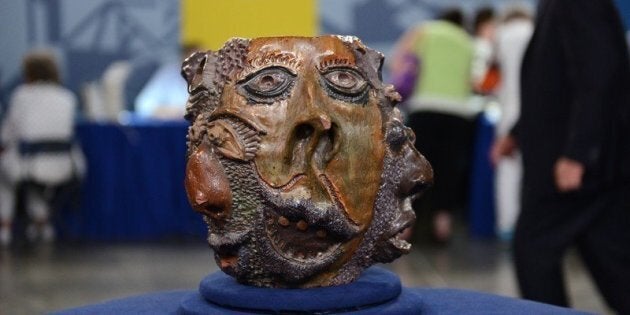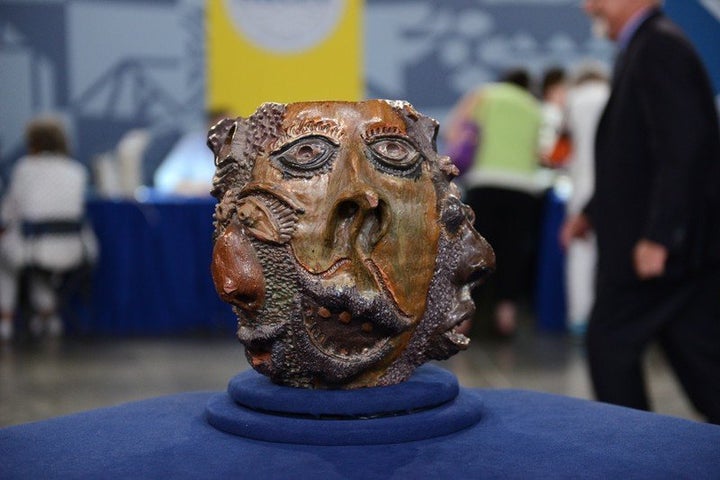 The "Antiques Roadshow" may be known for surprises, but few like this.
A piece of artwork that was valued at around $50,000 by the PBS TV show has led to an about-face by the creators after it was revealed to be the handiwork of a high school art student.
The so-called "grotesque face jug," which features an assortment of eyes, noses and mouths, managed to fool its appraiser, who estimated that the piece dated as far back as the late 19th century and likened it to a Picasso.
As it turns out, it's far more recent than that — say the early 1970s.
"The whole thing was shocking. I've laughed about it for weeks," Betsy Soule, who created the pot, told The Huffington Post Tuesday.
The former artist, who now trains horses for a living in Oregon, said she gave the piece away to a friend years ago. When it was featured on the TV show back in January, she said a friend of hers noticed it right away and contacted her and the show.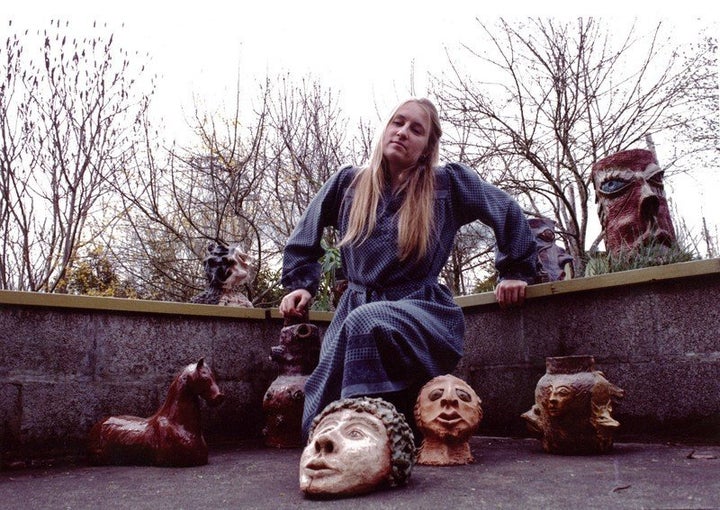 "I couldn't believe it. It was really fantastic," she recalled.
While speaking to appraiser Stephen L. Fletcher on the program, the face's new owner, Alvin Barr, said he purchased the piece of art at an estate sale in Eugene, Oregon for $300 — a price he thought was a bit steep at the time.
"It was up in barn. It was covered with dirt and straw. Looked like some chicken droppings were on it. It was very dirty. I had to have it. It speaks to me," Barr told Fletcher while calling it "very different."
Fletcher very much agreed with that last part.
"I've never seen anything quite like it, ever," he said, after estimating its value as "$30,000 to $50,000 or more."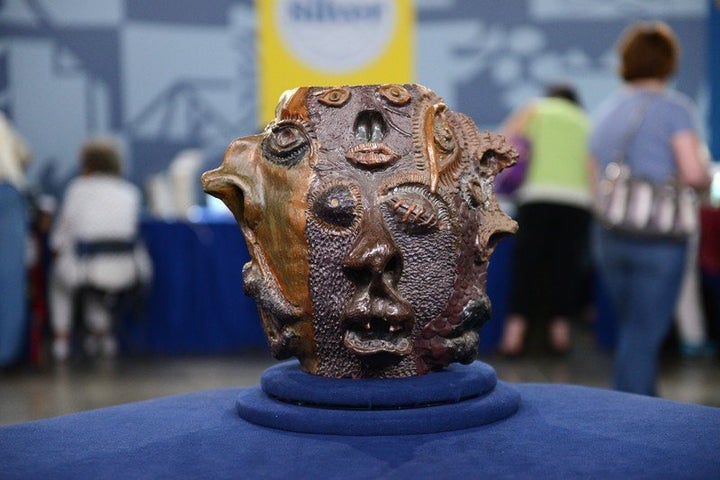 "When we look at the base clay, it's red ware, and the potter has used an impressive array of techniques to come up with this extraordinary texture," he said. "This, in its own way, is really over the top. It's bizarre and wonderful. You even see a little bit of, like, Pablo Picasso going on here. It's a little difficult to identify precisely when this was made, but I think it's probably late 19th or early 20th century."
In February, the show updated viewers about its true origin on their website. Fletcher also admitted to his goof.
"As far as its age is concerned, I was fooled, as were some of my colleagues," he said in a statement. "The techniques of making pottery, in many ways, haven't changed for centuries. Obviously, I was mistaken as to its age by 60 to 80 years. I feel the value at auction, based on its quality and artistic merit, is in the $3,000-$5,000 range. Still not bad for a high schooler in Oregon."
Soule described herself as "shocked" by the news, while calling the pot "the biggest and the best one" in her scattered art collection -- not a single piece of which she's ever sold.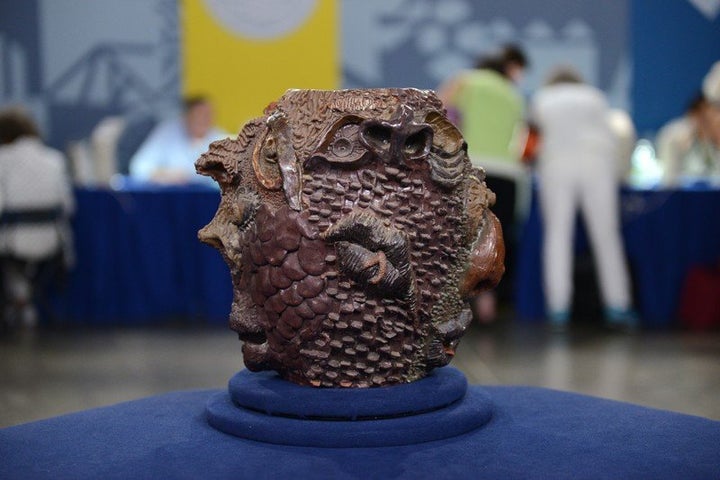 Asked if she was following any example or tutorial during its creation, she only credited the "free rein" given to her by her art instructor. "I just made it because it was fun and I don't know, the faces just came flying out of me. I don't know where it came from."
Soule said she has since spoken to Barr about his purchase and, despite his reversed windfall, he's still extremely pleased with it.
"He's darling. He really, really likes the pot and when they put that huge value on it he put it in a closet [as protection]," she said. Now, knowing its actual value, she said he has returned it to its original display in his living room to enjoy.
"I would have given it to him if I knew it made him that happy," she said.
Asked if she plans to make any more art, Soule said her friends are certainly on her heels to get back in the studio now that she's received national recognition — as well as a five-figure value, however since amended. For now, she said she's just happy enjoying her 15 minutes of fame.