By International Living
Rich in history, culture, and romance, Europe has long had a strong appeal for North American retirees. But many people who would love to retire to the Old World fret that it's beyond their budget. And while Europe on the whole is more expensive than Latin America or Asia, that's not to say that there aren't countries here where a more affordable retirement can be found -- without sacrificing the Old-World romance you crave.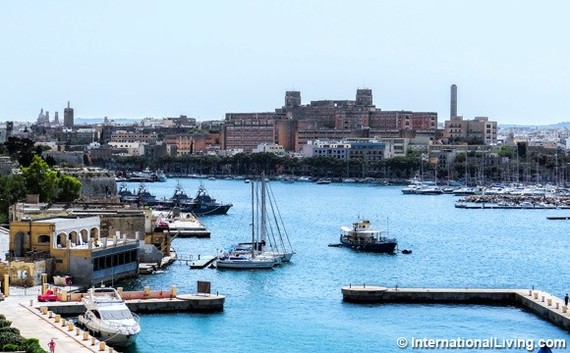 Valletta, Malta
Lying at the heart of the Mediterranean, the island nation of
Malta
has much to offer expats. The English-speaking population -- a legacy of British colonization -- makes it easy for North Americans to adjust to life here. The islands benefit from warm weather year round. Healthcare here is among the best in the world. Though tiny, the Maltese islands still offer a fair amount of diversity; you can enjoy a switched-on, urban lifestyle in the capital, Valletta, or a rustic, country living close to the sea on Gozo. And it's affordable too, with many expats living here from $1,800 to $2,400, all in.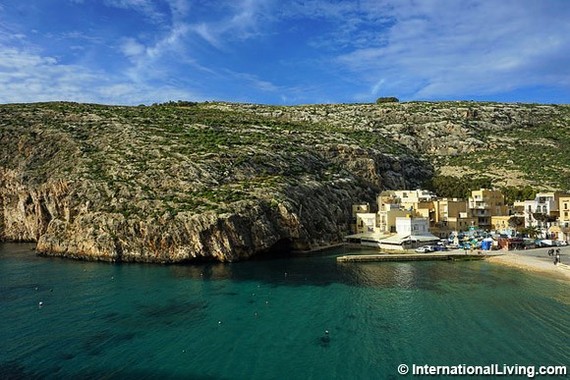 Gozo, Malta
"You don't have to be a millionaire to enjoy everything Malta can provide," says Gigi Griffis. "Rents in the capital start from as low as $450 a month. Milk, bread, and other groceries can be bought for $1 apiece, while a bottle of quality wine can be had for $6. Private insurance is a fraction of what you would expect to pay back in the States, with annual premiums for a couple starting as low as $800 for expats I spoke to." Like Malta,
Portugal
is also a highly affordable retirement destination. Glynna Prentice,
International Living's
Europe editor, has even described the capital, Lisbon, as the most affordable capital in Western Europe.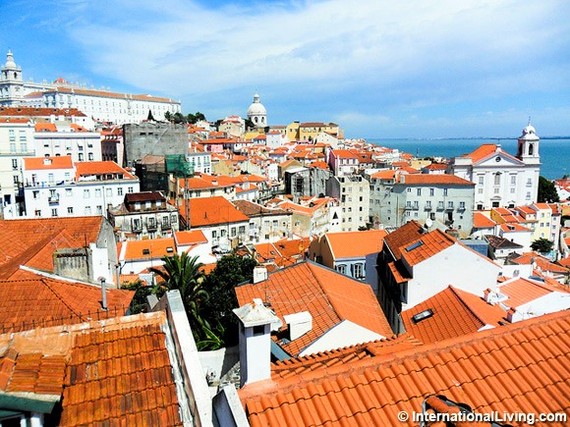 Portas do Sol, Portugal
"In many Lisbon neighborhoods, you can still rent a smart, comfortable, one- or two-bedroom apartment for $580 to $800 a month," she says. "You can buy it for under $200,000 and even find some under $150,000. Daily living expenses are generally low, too: an espresso for under $1, filling sandwiches from about $6, and produce often less than $1 a pound. "In Portugal, you can enjoy a low cost of living similar to that in Latin America's more developed countries ... with all the benefits of European life thrown in. For instance, you can get a sit-down lunch for about $15. As in many Latin countries, lunch is generally a proper meal in Portugal, and you can get two courses, sometimes with beverage, starting from about $10. You can get a glass of wine in many restaurants for $4 or so."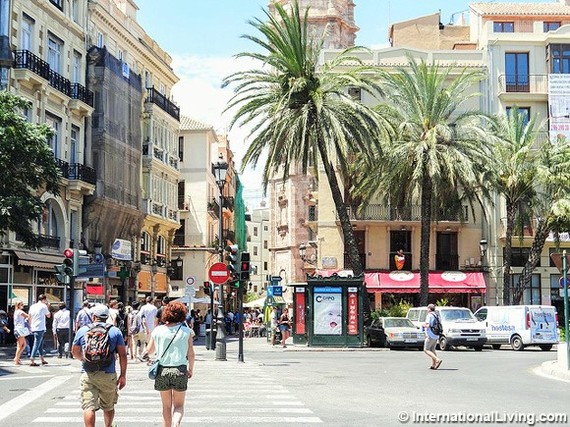 Plaza Lope de Vega, Old City, Valencia, Spain
Being neighbors, Portugal and
Spain
share a friendly rivalry and like to emphasize the differences between them. But one thing they have in common is affordability. Just ask expat Dawn Starr, who found her ideal retirement in the Mediterranean town of Altea. "The low cost of living and the high-quality Spanish lifestyle means I can fill my days doing what I want," she says. "Rents in Altea range from around $350 to $380 a month for a nice one-bedroom apartment or studio, and around $435-plus for a large three-bedroom apartment. A single person can comfortably live on $1,100 a month or a couple on around $1,650, which includes rent, food, utilities, public transport, and entertainment." This low-cost life isn't exclusive to small-town Spain. In the city of Valencia, for instance, you can rent for under $600 a month. "If I were to choose one location for full- or part-time living in Spain, I think my heart would be set on Valencia," says Glynna Prentice. "For around $2,000 a month, including rent of a chic, centrally located apartment, I could embrace the arts, stroll the beaches, eat out often (and well), and I'd be perfectly placed to explore the rest of Europe, too."
This article comes to us courtesy of InternationalLiving.com, the world's leading authority on how to live, work, invest, travel, and retire better overseas.
RELATED ARTICLES
Trading the Big Apple for This Affordable Spanish City
Culture, Convenience, and Affordable Living in Sunny Malta
Arraiolos: Portugal's Medieval Gem
Earlier on Huff/Post50: