While it may seem ludicrous that a bottle of wine could survive a weekend unfinished -- having it stare at you on the counter as it spoils is far more offensive -- foolish, even, it does happen.
The good news is that with colder weather comes hearty, slow-cooked meals, which go hand-in-hand with vino.
Generally speaking, both red and white will keep for three to five days, with some lighter white varieties lasting up to seven days.
"Once opened, red and white wine will keep for at least a day at room temperature if sealed with a cork or capsule, but even longer if it's kept in the fridge," Manning said.
"In general, the higher the alcohol and sugar content, the longer it will preserve, so sweet wine will last longer than dry wine and some fortified wine will last virtually forever," Manning said.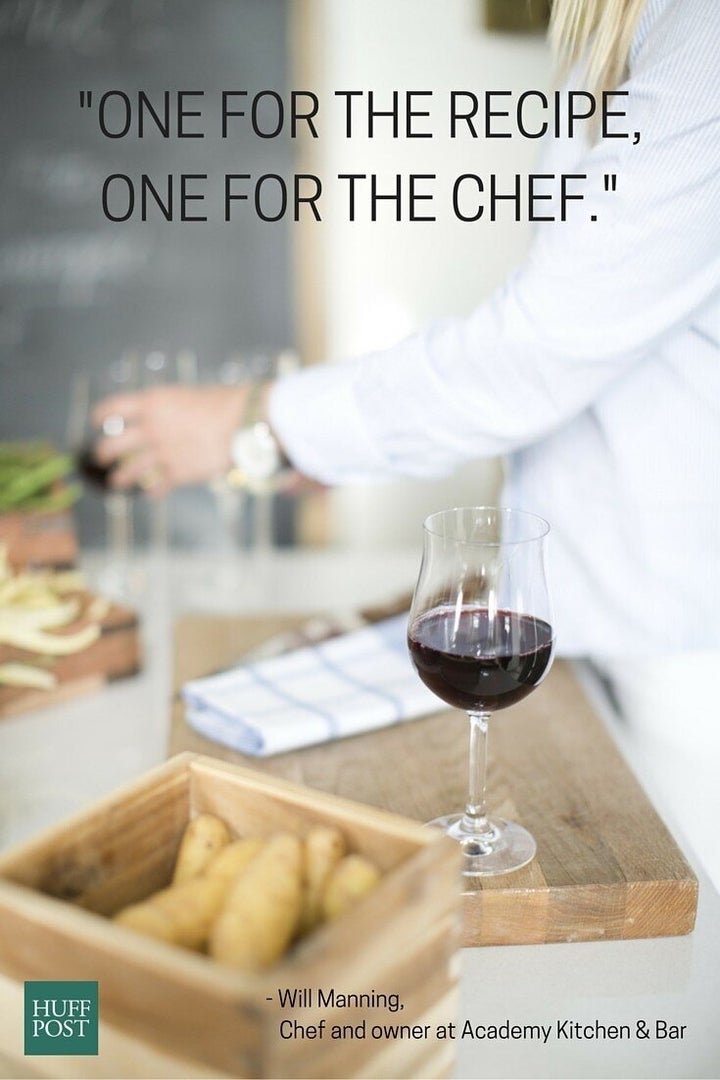 Whether it's days-old or not, wine is an essential ingredient in French kitchens, usually accompanying steak and chicken in particular. And much like their approach to butter, good quality is non-negotiable.
To put it simply, don't cook with a variety you wouldn't drink first yourself.
Manning's only other hard and fast rule? "One for the recipe, one for the chef."
Coq Au Vin
INGREDIENTS
1 cup flour
8 chicken thighs
Olive oil
6 rashers bacon cut into lardons
12 shallots
2 garlic cloves
400ml red wine
400ml chicken stock
¼ bunch thyme
200g button mushrooms
1 bay leaf
METHOD
Marinate thighs with wine, garlic, bay leaf and thyme overnight
Remove chicken, simmer the marinade and skim with ladle
Sear chicken in oil and place in deep roasting dish
Brown mushrooms, shallots and bacon then add to dish
Pour over liquid and braise in oven at 180C for two hours or until tender
Serve with crusty bread or mash potato
White Wine Poached Pears
INGREDIENTS
3 cups white wine
3 cups caster sugar
3 cups water
2 vanilla beans (split)
1 cinnamon stick (broken)
3 cardamom pods
2 star anise
5 pears (peeled & cored)
METHOD
Bring all ingredients except for the pears to a simmer
Gently cook for 30-40 mins until pears are tender
Carefully remove pears and serve with ice-cream & a little cooking liquid