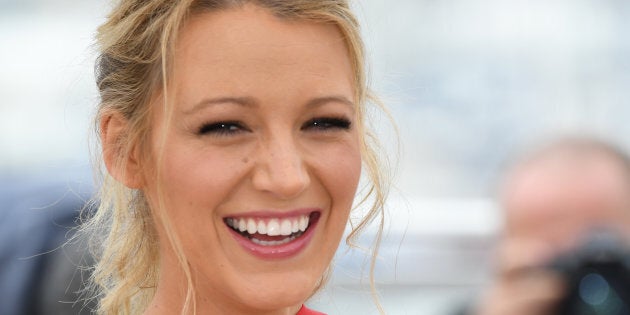 Ain't no pregnancy like a Blake Lively pregnancy.
Ever since news spread in April that the actress is expecting her second child with husband Ryan Reynolds, fans of the style sweetheart have been waiting to catch a glimpse of her stunning pregnancy style.
Now, they Cannes. Lively appeared for a photo call at the French film festival Tuesday in a breathtaking red jumpsuit by Juan Carlos Obando with silver Louboutins and the loveliest, daintiest jewelry: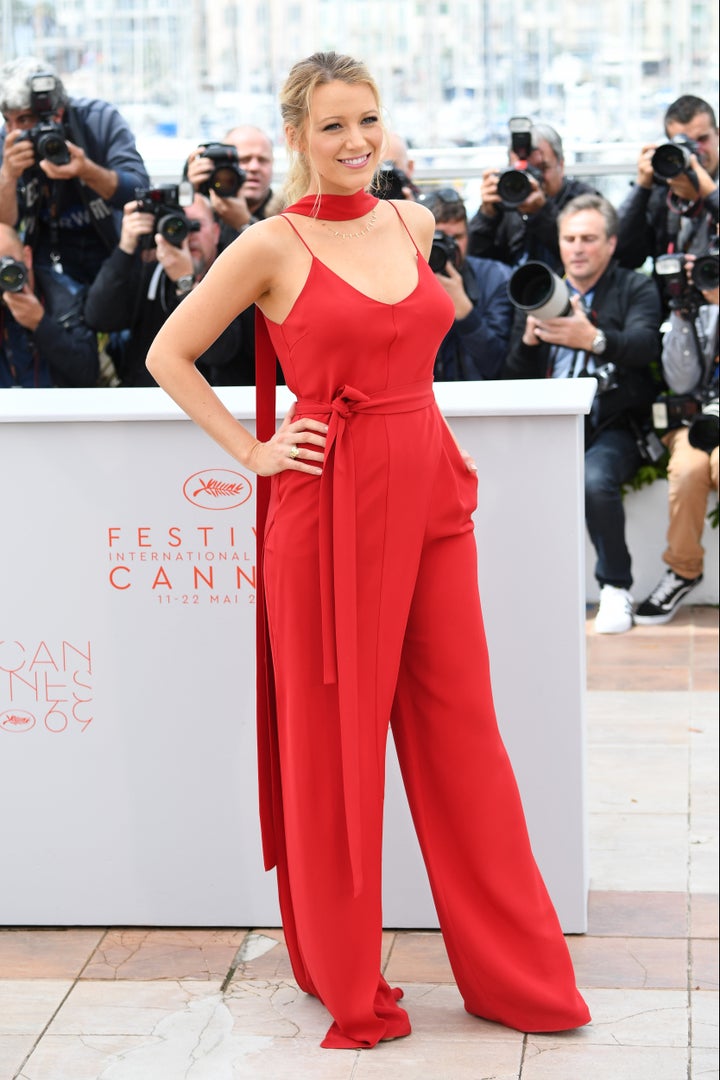 The 28-year-old appeared alongside her "Cafe Society" director Woody Allen and co-star Kristen Stewart, who also looked lovely in a Chanel outfit and blonde locks.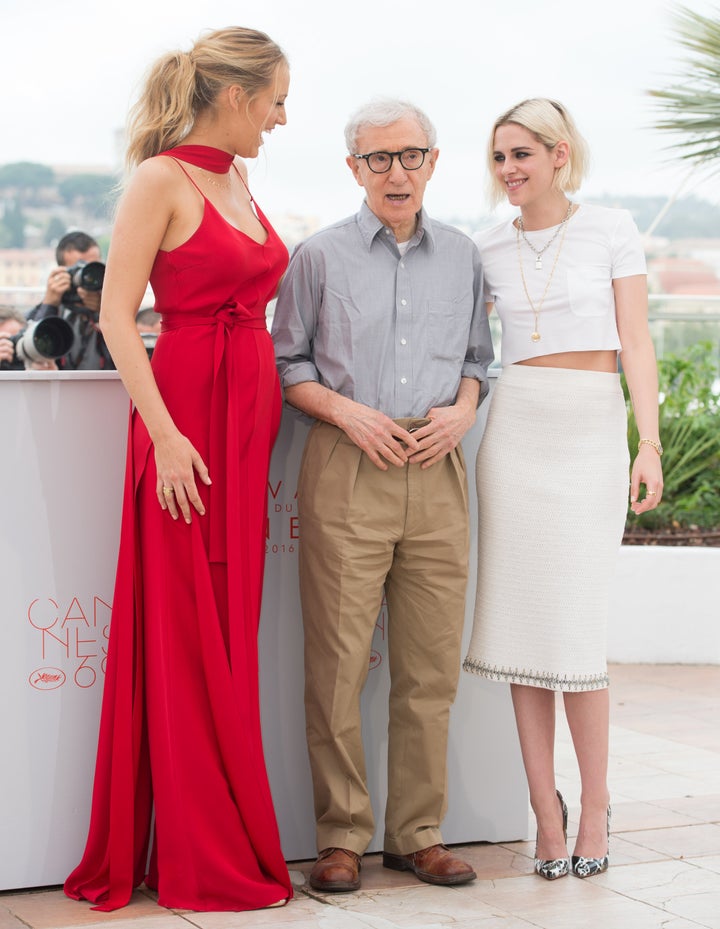 But it was Lively who really stole the show, floating around like a Grecian goddess as if to say, "Yes, I know how good pregnancy looks on me."
Lively documented her trip to the festival on social media, sharing a glimpse of looks to come as well as her very own "Wizard of Oz" moment:
We have a feeling there are many more fashion wins to come over the next nine months.