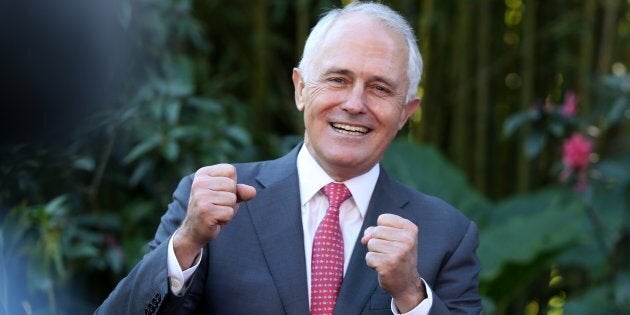 Welcome to Campaign Watch, HuffPost Australia's wrap-up of all the election silliness, social media, snafus and stuff-ups. We're at day three of a 54-day campaign, and it's all about animals, photobombs and newspapers today.
Read all about it
The inner-Sydney seat of Grayndler is set to be one of the most interesting races of the election campaign, with Labor stalwart Anthony Albanese pitted against Greens challenger Jim Casey (read more about the Grayndler fight here). Sydney's Daily Telegraph newspaper, never one to shy away from a political fight, threw its support behind the Labor MP.
Casey, for his part, didn't seem too worried; he snapped back with an excellent Twitter comeback later in the afternoon. He later deleted the tweet, but the photo (captioned with "only just had a chance to check the papers") remains: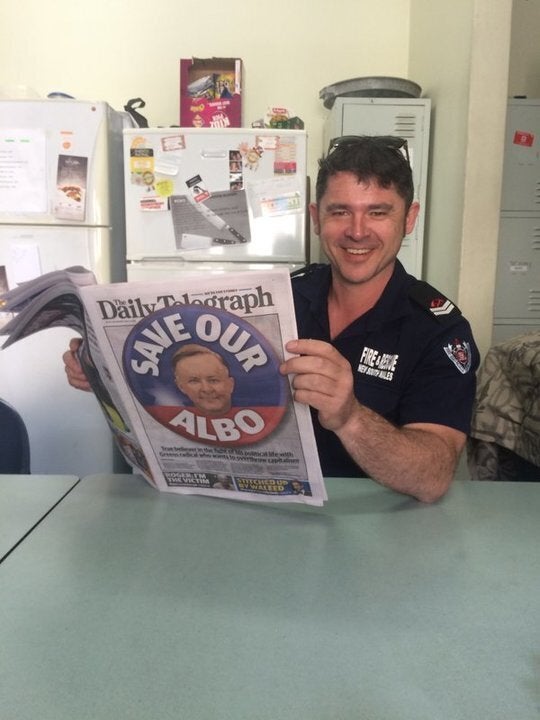 What effect the tabloid newspaper's message has on the campaign for the inner-Sydney, university student-heavy seat remains to be seen.
It wasn't the only wild thing in Wednesday's Telegraph, with the paper also getting Bill Shorten and Malcolm Turnbull to sign a pledge NOT to form coalition government with the Greens in the event of a hung parliament.
Political animals
To one-up that, Liberal MP Jane Prentice took a wombat for a walk.
Photobombs galore
This one fits into the animals and the photobomb category. ABC reporter Lucy Barbour, out on the campaign trail, is updating her social media followers through the hashtag #WombatTrail2016, following pollies around and posing for pictures with a solid model of a wombat (check the #WombatTrail out here). She hung out with Barnaby Joyce, and the deputy PM was all too happy to jump in the back of a photo for an A-grade photobomb.
But the #1 photobomb of the day, and of the campaign so far, goes to Foreign Minister Julie Bishop. With a Channel 7 reporter doing a live piece-to-camera on the trail, Bishop snuck up behind him to jump around. Excellent agility, powerful disruption, Malcolm Turnbull himself would be proud.
While Malcolm Turnbull reportedly cancelled a planned visit to a Sydney shopping centre, Bill Shorten made the first mall visit of the campaign in Townsville. He dropped into a local coffee shop -- an unannounced visit, apparently, according to ABC reporter Matthew Doran, who said the owner was somewhat surprised.
Doing numbers
And in case you were wondering, here's how the major party leaders are faring on Twitter: