Two big pieces of news from the Australian Olympic Committee overnight, one sexy, one angry. We'll go with the angry one first.
Australian Olympic team medical director Dr David Hughes has unleashed a really strong tirade at Zika virus scaremongers. He was responding to an article in the Harvard Public Health Review which said the Rio Olympics must be moved or postponed.
Here's the author of the article, Professor Amir Attaran, on The Project.
Attaran's article made some interesting points about the spread of Zika, before spiralling into a weird manifesto urging former host cities like Sydney to host a few sports each, thus "turning Zika's negative into an unprecedented positive: the first transcontinental, truly Global Olympics".
Whatever. Not going to happen.
But what will happen between August 5 and August 21 is the Rio Olympics. And Hughes says Australia's athletes can head to Rio with confidence, knowing the appropriate measures are in place against Zika -- which can cause birth defects in babies born to women carrying the virus.
"If individuals take reasonable care as instructed, then I believe the risk to our team members will be minimal. The last couple of people that I have spoken to, who have been to Rio in the past month or two, haven't seen a mosquito."
That could be because the last two people he spoke to stayed in five-star hotels.
But Brazil is taking this problem seriously. Its armed forces have been extremely busy trying to nab the little buggers. More than 200,000 Brazilian army, air force and navy troops went out across Brazil in February to help educate people on how to stop mozzies breeding near their homes. We reckon they were the SWAT team.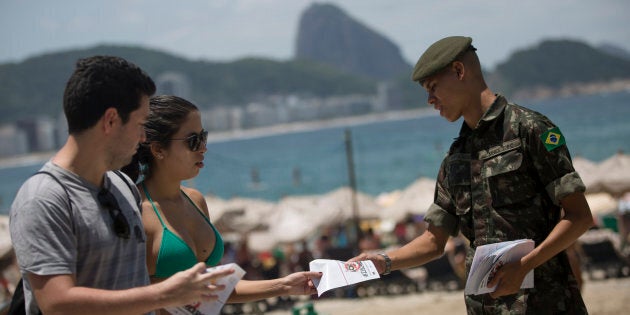 But Hughes is undeterred. "I believe we can proceed with confidence, knowing that we have appropriate guidelines and preventative measures in place," he said.
"The risk will never be zero but we are well prepared to prevent mosquito-borne infection and to deal with any infections that do arise.
"I think the article makes some good points," he said of the Harvard Public Health Review piece.
"It is certainly less than ideal to send half a million people into an area where there is an active infectious disease outbreak. You can almost guarantee that some of those people will become ill. You can almost guarantee that it will increase the speed at which the disease spreads around the world.
"However I believe the Australian Olympic Team is as well-prepared as it can be to prevent Zika infection and/or minimise the consequences."
Hughes said there would be no blanket testing of athletes upon their return to Australia. As for the action between the blankets and sheets in Rio, that's a different matter entirely.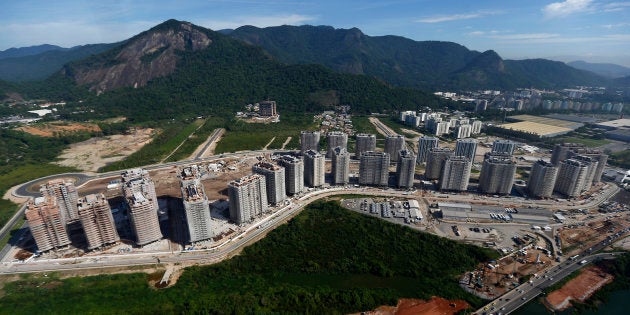 The Australian Olympic Committee disclosed overnight that it has already shipped boxes containing 846 condoms to Rio. That's roughly two for each of the 440 Australians expected top make our team.
But that's just the tip of a very sexy iceberg. There will be be free condom dispensing machines in every block of the Olympic Village. In total, these will contain 350,000 male condoms, 100,000 female condoms and 175,000 sachets of lubricant.
There are normally about 10,000 athletes at the Olympics. Do the maths and you see that each athlete can have safe sex 45 times without risk of transmitting Zika or any other virus.
The biggest danger for athletes at the Rio Olympics might be pre-event fatigue.