For the most part, attending a wedding is like melting in a cloud of romance and pure glee.
One magical day where checking your phone is replaced with a few solid hours on the dance floor, champagne flowing and of course, witnessing your loved ones officially start their next chapter.
Though sometimes, that jovial cloud can be tainted by the hundreds of dollars you're forced to spend.
Destination wedding attendees would be all too familiar. As would those in the bridal party, who, for months have happily dished out to ensure the groom or bride-to-be is pampered, stress-free and treated to only the best hens or bucks show ahead of the big day.
So when it comes to the actual wedding gift, what are the spending rules?
In my own experience, as a single, I would aim for the $150 mark and now that I'm a couple, we double that.
"In my own experience, as a single, I would aim for the $150 mark and now that I'm a couple, we double that," Teasdale said.
Though, when it comes to destination weddings you should take a slightly different approach.
"You're likely paying for accommodation and even flights, so in that kind of situation it's fair to assume the bride and groom are conscious of how much everyone is already spending," Teasdale said.
Teasdale said while it's definitely reasonable to spend a little less if you're already shelling out for away-wedding costs, you can't scrimp too much.
"If it's a big friendship group, a good idea is to chip in for a joint gift like a piece of art or a really special experience, where everyone spends $80 instead of $150," Teasdale said.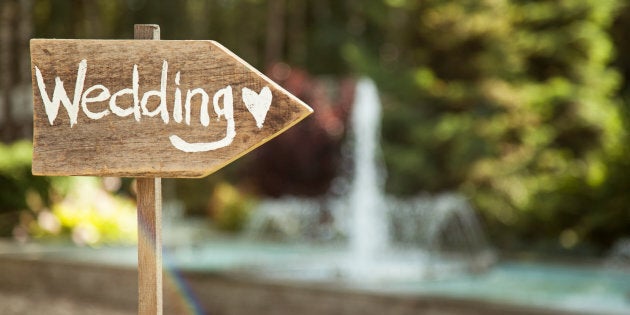 For Teasdale's own wedding, which was located interstate, she said she did not expect expensive gifts and instead, made sure the registry had plenty of inexpensive gift options.
"We were very conscious of making sure that no one felt pressure to spend. However, we were blown away by people's generosity and it really highlighted for me how much your loved ones want to spoil you on your day," Teasdale said.
As for the bridal party who may have already spent loads on dresses, suits, shoes, spray tans and more, Teasdale said you definitely won't be expected to buy an extravagant gift.
"It's not unusual for bridal parties to pool together and buy something special for the couple. The bride and groom will likely be your closest friends and you know them best, so the gift is often something heartfelt, rather than from the registry," Teasdale said.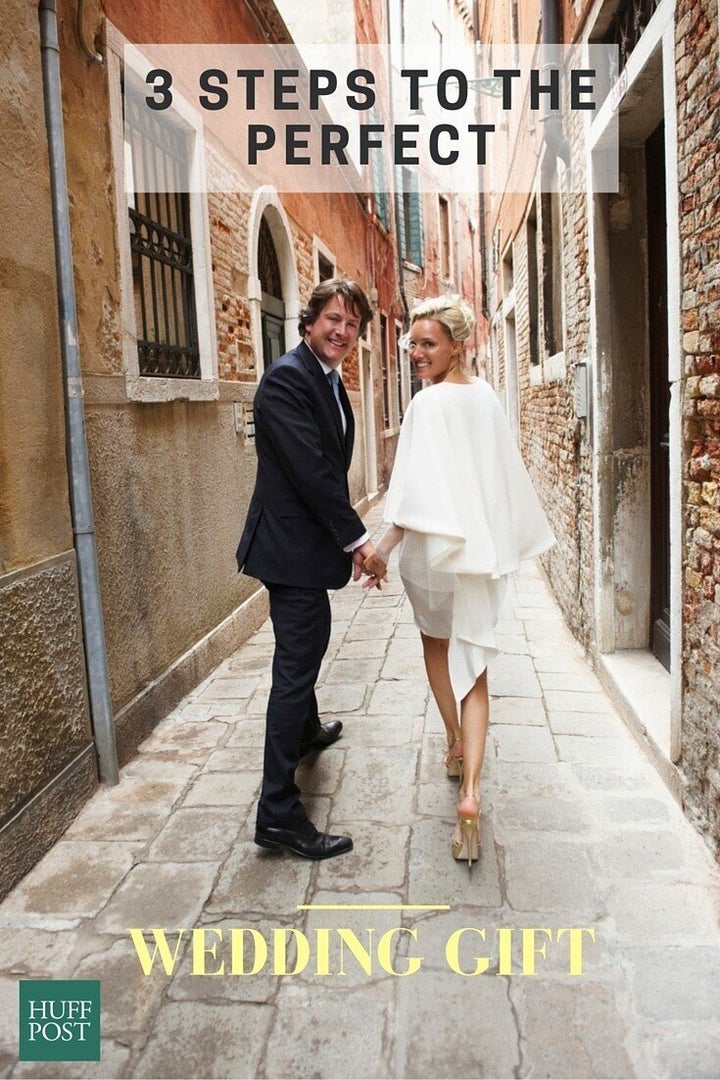 Stick to the registry
"If they have a registry, choose something from that. If you've been slack and missed all the gifts, I'd give them a voucher or card to the same place they listed, so they can spend it there," Teasdale said.
Be conscious of giving them what they want
Yes, that means if they've asked for money for the honeymoon or even have an "experiences" list, best to roll with it. "Buying them a toaster and bringing it on the day is pointless unless they've asked for it. Likelihood is, they have one," Teasdale said.
If it's an away wedding
"It's definitely reasonable to spend a little less, but I would say you can't scrimp too much," Teasdale said. Instead, if there are a few of you attending, chip in for a really special joint gift, like an experience or piece of art whereby you'd spend $80 each as opposed to $150.