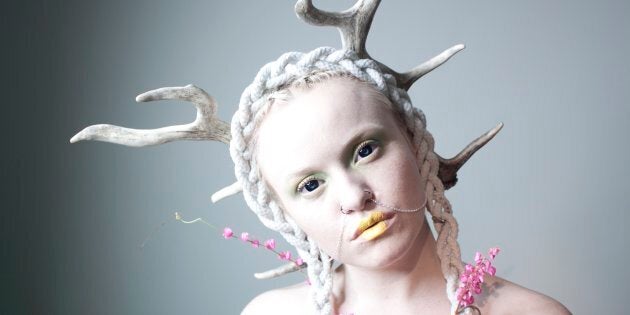 In two weeks' time, Sydney will be transformed into a nighttime wonderland as Vivid Festival takes over the city with outdoor light installations, sculptures and performances by contemporary local and international acts.
An influx of creatives will flip our somewhat deprived nightlife on its head, in the prettiest and most cutting-edge way.
While Vivid Light is often what gets the most attention, it should be noted the local and international music acts on the roster are something to get excited about.
Grammy-winning artist Bon Iver will premiere "Cercle" -- a unique retrospective concert experience -- while BJÖRK unveils a virtual reality project as well as DJing at Sydney's Carriageworks.
It was 2012 when Ta-Ku (real name: Regan Matthews) took over our airways with his track "Higher", catapulting a then unknown kid from Sydney's Northern Beaches called Flume into Australia's electronic music scene.
Fast-forward four years and Perth-native Ta-Ku, who is known for rarely taking the stage, will make his Australian solo debut in a one-off performance featuring Wafia.
The pair made their American debut at New York's MoMa PS1 in January and if that's anything to go by, their Vivid performance is set to be mesmerising.
Hailing from Brisbane, 18-year-old singer and producer Olivia McCarthy has wasted zero time in her young career, having collaborated with Aussie hip hop acts Illy and 360 and worked with DJ Khalil, one of Eminem's producers. She also teamed up with Peking Duk back in 2014 for triple j's Like A Version and does a mean Drake cover on her Soundcloud.
You've heard her ethereal voice in Flume's "Smoke and Retribution" and having just come off her Coachella high, the Perth native will be performing and giving a masterclass in electronic music as part of Vivid's Women In Electronic Music Showcase.
America may have stolen the Sydney duo who brought us "Shooting Stars", but Jack Glass and Chris Stracey will return home for the first time in four years to perform new single "Checkmate" as part of Vivid Music.