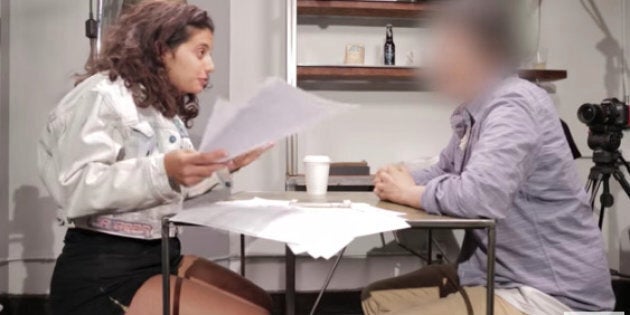 Looking for love online can be an excruciating experience for some people, and one of the major drawbacks of online dating as a woman is sorting through the pile of pervy messages received from potential suitors (aka men).
In a hilarious new video, one woman meets up with some of the men who sent her overtly sexual messages on Tinder to see if the perv behind the screen matches the man in person.
(The below video and GIFs may be considered NSFW).
Jessie, a 31-year-old single woman in Los Angeles, shared some of the messages that she's received throughout her time on Tinder before surprising the men in question with a filmed interview.