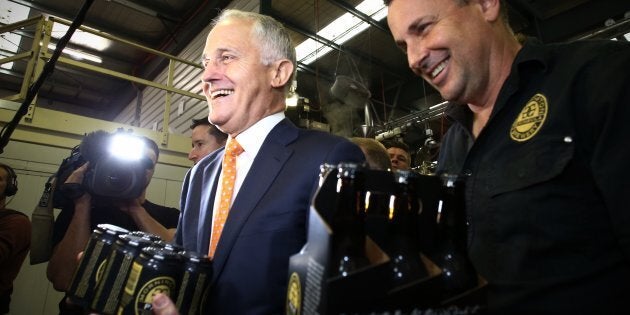 Welcome to Campaign Watch, HuffPost Australia's wrap-up of all the election silliness, social media, snafus and stuff-ups. We're at day four of a 54-day campaign.
Birthday Bill
Labor leader Bill Shorten turned 49 today. Happy birthday Bill! Almost at the half century. He spent it on the campaign trail of course, still up in North Queensland, but still managed to get a bit of birthday cheer.
The ALP also sent out an email to supporters from Bill's wife, Chloe, where she asked fans to wish him a happy birthday through an online message. But when we tried it, the form wouldn't let us do it. Bother! Hopefully, if you're keen to send one yourself, it will be fixed by the time you try it.
And, it must be said, Shorten gave us the "nawwwww!" moment of the campaign so far with this answer:
The Last Stand
Well, it's done. And up for auction. Now, we'd never advocate for one candidate over another, but if you're keen to check it out or even put in a bid, head over to the eBay auction page.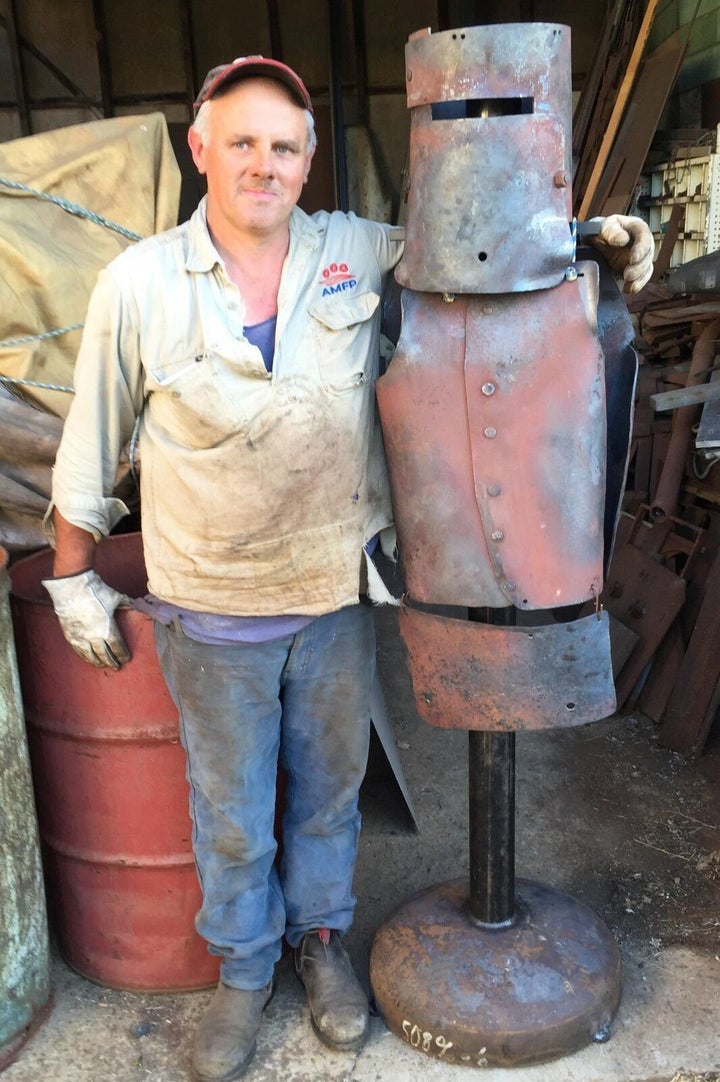 "Hand forged by Senator John Madigan and made of 3mm mild steel plate, this full sized, replica Ned Kelly armour suit consists of an iconic Ned Kelly helmet, a breast plate, a back plate and a groin plate," says the product description.
"This approximately 100kg Ned Kelly armour suit can be worn or displayed on its purpose built stand. This full size replica Ned Kelly armour is a conversation piece of sculptural curiosity with a value of $5,000+."
When Malcolm met Melinda
Malcolm Turnbull had his first awkward encounter of the campaign when he was bailed up by "Melinda", who hammered him over how his party's policies affect families.
"The cost of school is going up and up and up and yet we're not getting any more money and now you're going to take the family tax benefits away. It's not just single mums you're hurting," she said.
That's amore
If anyone will be giving us some primo election campaign stunts, it will be South Australian senator Nick Xenophon. Fresh from serving up his "premature erection" criticism, the colourful senator gave us some fresh piping hot stuff when he showed off a "Pyne's Pizza" box.
It was supposed to poke fun at government minister Christopher Pyne, who has put up signs around the place proclaiming "Pyne delivers". Xenophon showed us what a Pyne delivery might look like, and as you can see, the box is empty.
Lollies and little girls
From one unconventional senator to another, Sam Dastyari has tried to explain multinational tax avoidance by using lollies, an Australia flag stubbie holder, and two very cute little girls. We won't spoil it, just check it out below for a quick Dastyari explainer on a very dry topic.
Panama Palmer
And to finish up, Clive Palmer got very fired up over reports that Turnbull's name had been found in the Panama Papers tax scandal. Despite all reports noting that there was no implication or evidence Turnbull himself was involved in any illegal activity, merely that a company he was involved in was named in the papers, outgoing MP (and possible Senate candidate) Palmer didn't hold back in a stream of tweets on Thursday morning.