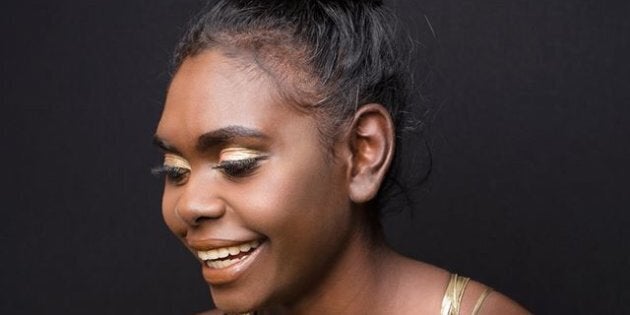 Magnolia Maymuru will make history when she becomes the first Indigenous woman to represent the Northern Territory at the Miss World Australia National Titles this July -- just don't expect her to be wearing a bikini, or clutching at any crown.
The 19-year-old from Yirrkala -- a coastal Arnhem Land community 600 kilometres east of Darwin -- works as a sport and recreation officer and hopes her participation in the pageant will show Australia a different side to young Indigenous women.
"I want people to know that it took a lot for me to come out of my shell and do this," Maymuru said during a charity event at Parliament House.
"I wanted to break the cycle of how people see life back in community," Maymuru said.
For Maymuru, who does not agree to book photoshoots that show her legs, her involvement goes much deeper than a pageant sash and runway career and comes at a time the global competition has chosen to ditch its swimsuit round, opting to focus more on charity alignment.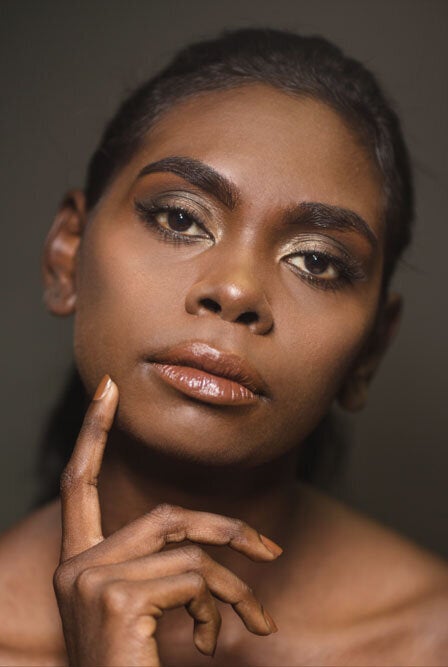 In December, the chairwoman of the Miss World Organisation, Julia Morley told ELLE magazine: "I don't need to see women just walking up and down in bikinis. It doesn't do anything for the woman. And it doesn't do anything for any of us."
First discovered back in 2014 by NT Fashion Week director, Mehali Tsangaris, it would be another 12 months before the Mangalili tribe woman agreed to dip her toes into the fashion industry, having knocked back Tsangaris's on-the-spot offer to work with him.
Another encounter in the fruit and vegetable section at a Darwin supermarket would see Maymuru agree to work with Tsangaris.
As a young Yolngu woman growing up on the tip of Australia I have big dreams and want to do so much for my people here in Yirrkala.
"First and foremost there was her height. That's obviously model material. She also has this elegance about her."
"It was a complete bonus that Magnolia is a traditional Indigenous girl, and I know that's something that hasn't been seen on the runways before," Tsangaris said.
Miss World Australia has been responsible for launching the careers of Erin Holland and Courtney Thorpe and should Maymuru succeed in the competition, she'll go on to represent Australia at the Miss World finals in London.
"As a young Yolngu woman growing up on the tip of Australia I have big dreams and want to do so much for my people here in Yirrkala and have the opportunity to represent all Australians," Maymuru wrote on her Miss World Australia everyday hero page.
Though Maymuru said she'd also be happy if her experience only lasted a couple of years, noting her community Yirrkala is "irreplaceable -- it's home."