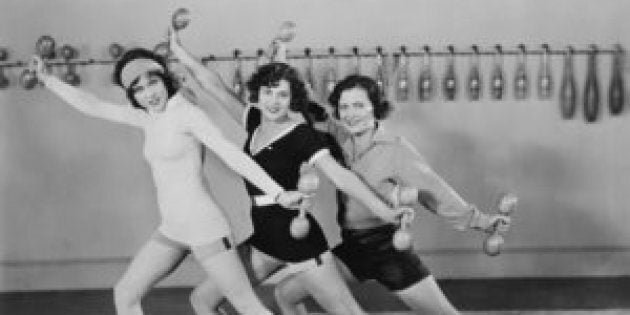 It's hard to remember a time before our current era of perfectly toned posteriors, where booty-building exercises are splashed as the headlines on lifestyle websites and throughout the pages of fitness magazines.
"Captivating back-end views of amply endowed personalities have stirred the popular imagination, prompting many women, it would seem, to chase after gawk-worthy curves of their own," the venerable New York Times reported in 2014.
That said, like all trends, fitness trends are fleeting. While we might currently be squatting and lunging our way to curvier behinds, that wasn't always the case. Remember Zumba? How about hop-hop dance classes? Aerobics? Jazzercise?
That's not even mentioning seriously retro workouts, like hula-hooping for fitness and "Trim Twisting," using a torture device piece of exercise equipment that would only be at home in the 1960s.
For more of the dance and exercise trends from the past 100 year, check out the video above. And if you want to stay on trend with the latest craze, check out this 5-minute butt workout from DailyBurn 365 below: