Bernard Tomic will play a meaningless tennis tournament in Los Cabos, Mexico instead of the Rio Olympics. Which most people think is a terrific idea because they didn't want to see him represent Australia at the Olympics anyway.
"With a heavy sense of regret, I have made the difficult decision to not play with the Australian tennis team as they pursue an Olympic medal in Rio," the world number 22 announced overnight.
"On the basis of my extremely busy playing schedule and my own personal circumstances, I am regrettably unable to commit to this year's tournament. I make this decision based on what is best for my tennis career."
Note the last few words. It's the bit where he gives himself away. As usual it's about Bernie's career, not the broader picture of Australian tennis or the spirit of sacrifice that goes along with Olympism.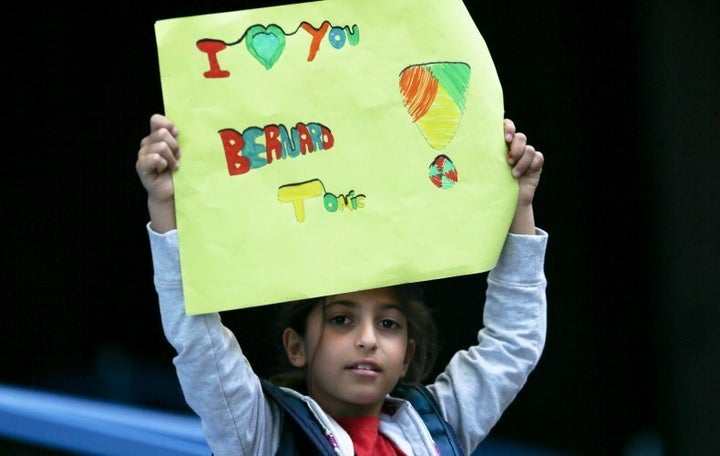 Tomic actually competed at the London Olympics. He lost in the first round and stayed in a hotel rather than the athletes' village -- which probably tells you all you need to know about his team spirit and respect for athletes just as talented as him whose sports happen to offer minuscule prizemoney by comparison.
Tomic, 23, has earned the ire of everyday Australians and sports officials alike with his attitude both on and off the tennis court for many years now.
His latest rather excruciating moment came at last week's Madrid Open, where he held his racquet the wrong way round on match point.
Afterwards he told a reporter: "I don't care about that match point. Would you care if you were 23 and worth over $10 million?".
That didn't impress anyone, least of all Australia's Rio Chef de Mission Kitty Chiller.
"It goes against every aspire value that all the Olympians live by, that we live by. It goes against everything that we've been trying to build in this team... and it's not something that any of our Olympic team members behave in that way," she said.
At least Lay Down Sally was dinkum exhausted. But you? Fresh as a daisy. The problem wasn't your body, it was your heart. Forget Lay Down Sally, they're calling you Weekend Off At Bernie's.
And the Twitterati this Friday are doing what the Twitterati do, which is to be be utterly brutal.
In fairness to Tomic, the Mexican tournament replaces a tournament in Bogota, Colombia, which he has won twice. The tournament has moved from July to August, clashing with the Olympics.
In his statement, Tomic said the clash was "extremely unfortunate" and that he had "made a commitment to the tournament organisers" to defend his title before he knew the date had changed.
But the bottom line here is that Tomic's commitment to a tournament in which the only prize is glory, not money, came a distant second to some event in Mexico which few people will watch.
It remains to be seen whether Nick Kyrgios is selected for Rio. Australia's top-ranked male player had a Twitter spat with Kitty Chiller last week, but his Rio participation remains a possibility. Meanwhile Chiller was at her feisty best in discussing Tomic's decision.
"I don't want anyone who doesn't want to be in our team," she said.
"Thousands of Australians would give anything, devote their whole lives to be an Olympian and adhere to what that means. If someone doesn't see the value in that, it's their loss."