I didn't expect to be in awe.
In the crisp, alpine light of Kosciuszko National Park, they stood, stock still on the path in front of me.
Five wild brumbies, guardedly watching this interloper on their territory. But here's the rub, it's not their territory at all, and their presence in the park is causing devastating erosion in the only true alpine zone in mainland Australia.
Yet unlike foxes and rabbits, the killing of horses sparked widespread outrage.
After all, brumbies are a living remnant of our nation's proud stockman history. They carry a noble air not necessarily shared by the animals they displace, like the endangered corroboree frog.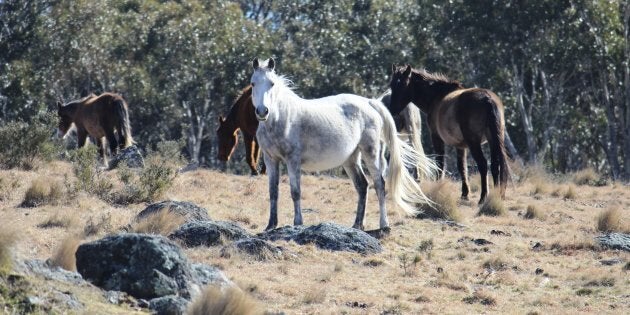 The Brumby Legend
When Europeans first traversed the Snowy Mountains in the 1830s, they did so on horseback.
Horses first arrived in Australia after being bundled on boats with convicts and settlers from Europe.
They allowed people to explore terrain, set up farms and drove long distances.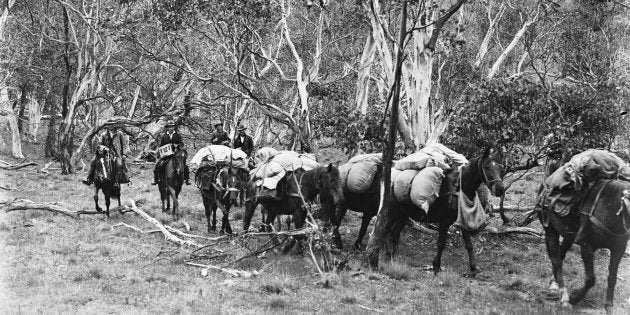 Today's brumbies trace back to these bloodlines and advocacy group Save Our Brumbies describes them as a "national icon" -- a unique symbol of the rugged, exploratory days of European arrival.
National Parks Association chief executive Kevin Evans, however, said they brought with them something no other Australian native animal had.
"They're hard hoofed," Evans told The Huffington Post Australia.
"The Australian landscape hasn't evolved to accommodate hard hoofed species so they cause terrible erosion.
"With the current number of feral horses there now, they're doing incredible damage to the ephemeral water systems we find in upland Australia."
Australia's Alpine Region
There are places in Kosciuszko National Park rarely seen by people, and Evans said he was lucky enough to have seen some of its more remote sections.
"Those lucky enough see it are absolutely astonished at the extraordinary beauty," Evans said.
"Think of the snow gums for example. Some are a thousands of years old and they're all gnarly and beautiful and shining bright with the snow and the sun.
"This is a globally unique landscape and many people don't realise it's such an incredibly fragile ecosystem in our alpine areas."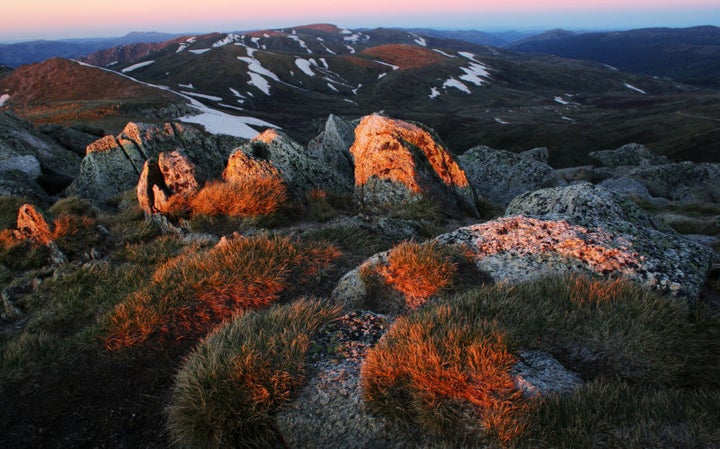 You can tell how many brumbies are in an area by looking at the bogs, marshes and streams created by snow melt.
Evans said their impact was hard to miss.
"Their hoofs break up the banks causing erosion and they stand in the water and urinate and defectate, which changes that river's pH," Evans said.
These waterways are the only habitat of the striking, endangered corroboree frog and a change of pH means the frogs can't survive.
"There are already so few corroboree frogs left."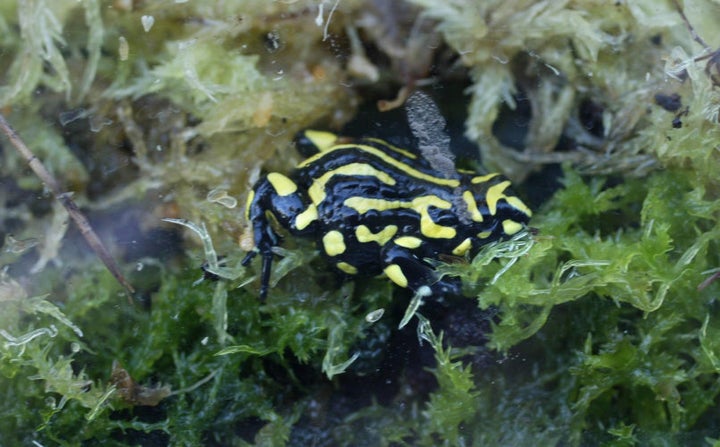 Nature Conservation Council communications manager James Tremain said the challenge was to make people feel as strongly for the corroboree frog as they do the brumbies.
"Look at these frogs, it's the cutest little guy and why would anyone want to lose them?" Tremain said.
"What people have got to remember is feral horses actually are a pest causing damage, not some romantic idea of days of yore.
"This is a serious modern problem that needs serious modern techniques to control the population."
Controlling Wild Horses
Gruesome images of horse carcasses spread across the nation in 2000. Not long after the Olympic Games, when the Man From Snowy River was lauded as one of Australia's defining stories, an aerial cull of feral horses in Guy Fawkes National Park was jarring, to say the least.
In 2002, National Parks and Wildlife Service focused on trapping horses, not shooting them.
Since the program began, the service removed more than 3000 horses and 18 percent were domesticated while the rest were sent to an abattoir.
In this regime, the population has ballooned to its largest number and Evans said the new draft plan currently on display needed to work if we were to protect the fragile ecosystem.
NSW Environment Minister Mark Spearman said he was aware of the emotions surrounding brumbies when launching the latest plan.
"Wild horse management is an emotive and complex issue," Speakman said.
"There are diverse opinions in the community and often deeply held views which polarise stakeholder groups.
"It is clear, however, that the broader community values the unique environmental values of Kosciuszko National Park and looks to NPWS to protect these values."