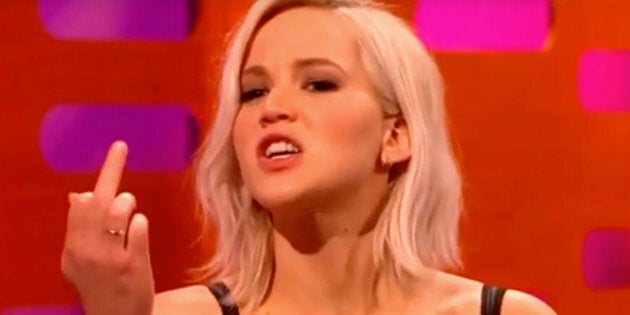 Jennifer Lawrence has no love for Donald Trump. That much is clear.
And the actress has now revealed exactly what she wanted to say when she came close to meeting the presumptive Republican presidential nominee in person: "Hey, Trump, fuck you!"
Lawrence disclosed what would have been her message to the billionaire real estate magnate on "The Graham Norton Show," which aired in the U.K. on Friday night.
This article exists as part of the online archive for HuffPost Australia. Certain site features have been disabled. If you have questions or concerns, please check our
FAQ
or contact
support@huffpost.com
.