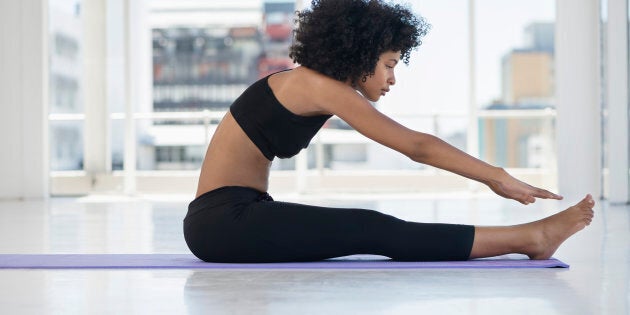 There's nothing quite like the hurts-so-good pain after a tough strength-training session. But when moving your muscles becomes unbearable, these yoga moves are here to help.
In the Yogaglo video above, instructor Kathryn Budig shows you how to stretch out and tend to your repairing body. Each pose is designed to relieve the stiffness and soreness that's inevitable after you've worked a muscle group to exhaustion. The best part? They're all sitting poses and they're relatively low impact.
Watch the moves and give them a try the next time you're feeling immobile thanks to a hardcore workout. You'll be back at it in no time.
We want to help you feel stronger, happier and more empowered. Sign up for our newsletter and join our 30-Day Move More, Feel Better challenge. We'll deliver tips, challenges and advice to your inbox every day.
Use our challenge calendar below to stay on track — it can even sync to your own schedule and send reminders to your phone: