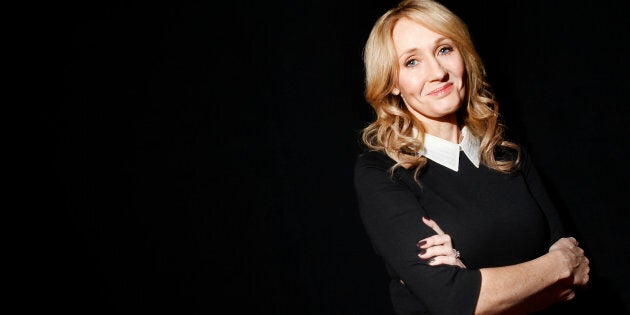 "Now, I find almost everything that Mr. Trump says objectionable. I consider him offensive and bigoted," Rowling said, after accepting a Literary Service Award for her commitment to free speech and social justice.
"But he has my full support to come to my country and be offensive and bigoted there," she continued. "His freedom to speak protects my freedom to call him a bigot."
Rowling added Trump's freedom of speech guarantees her own and warned that "unless we take that absolute position without caveats or apologies, we have set foot upon a road with only one destination."
If there were a travel ban on Trump on grounds that he's offensive, then she would have "no moral grounds on which to argue that those offended by feminism or the right for transgender rights or universal suffrage should not oppress campaigners for those causes," Rowling said.
"If you seek the removal of freedoms from an opponent simply on the grounds that they have offended you, you have crossed a line to stand along tyrants who imprison, torture and kill on exactly the same justification," she added.
Watch Rowling's full speech via the PEN America YouTube channel here.
Editor's note: Donald Trump regularly incites political violence and is a serial liar, rampant xenophobe, racist, misogynist and birther who has repeatedly pledged to ban all Muslims -- 1.6 billion members of an entire religion -- from entering the U.S.