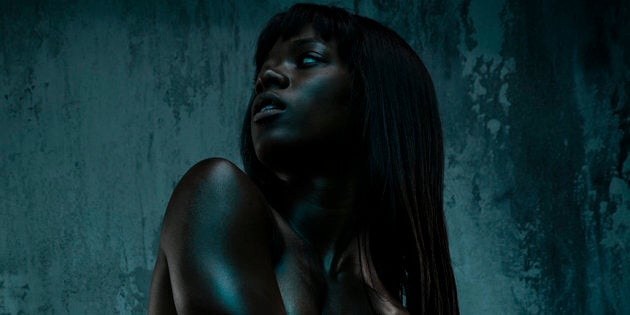 Warning: This article contains serious nudity and may not be appropriate for work environments.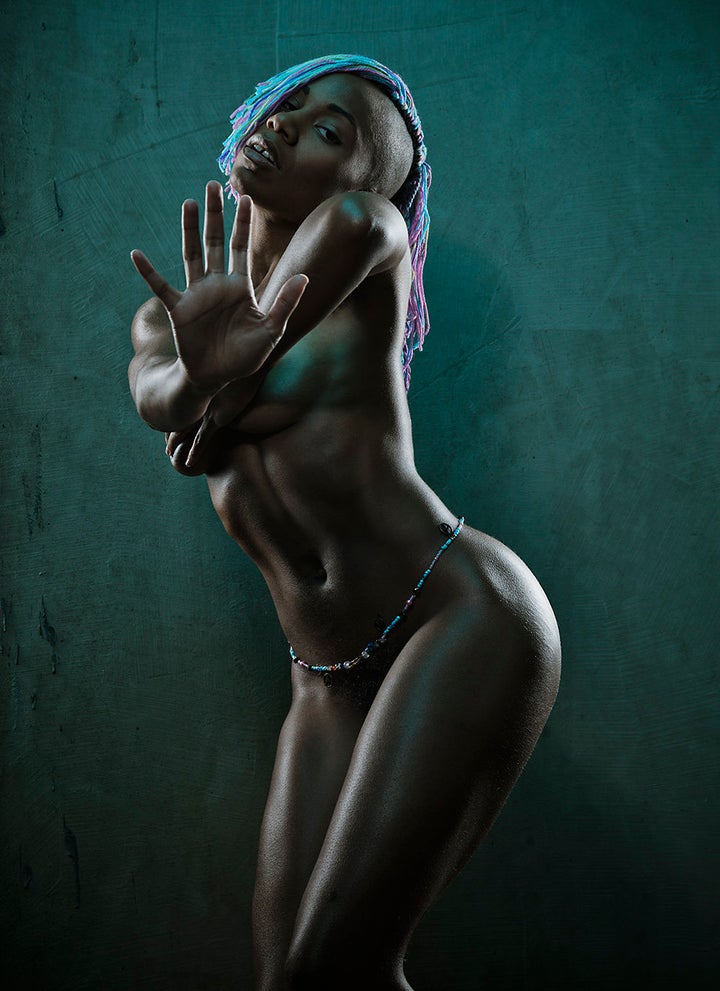 For many of us, showing up to work without clothes on means we're in the middle of a nightmare, and a rather cliche one at that. For a select few models, artists and performers, however, nudity is their uniform.
Photographer Allan Amato was fascinated by the many individuals who willingly disrobe in front of a room full of strangers as part of their daily regimen. What motivates them? What constitutes their anxieties and fears? How has their relationship to nakedness and the body changed throughout the course of their work?
Three years ago, Amato embarked on a photography series titled "Slip," in which he photographed 60 individuals whose birthday suit is their business casual. He also interviewed every subject, eager to learn how each person follows their instinct in a society so rampant with judgment and shame when it comes to nudity.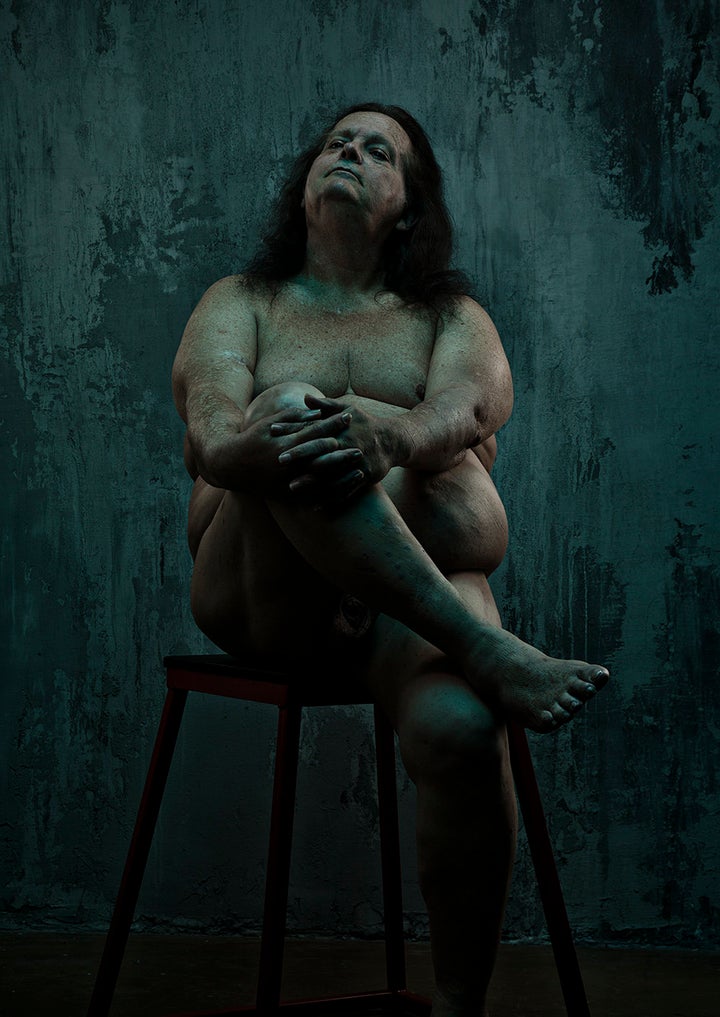 "The nude form inspires awe, lust, empathy, envy, anger, or all of these things simultaneously, and does so with a singular intensity," figure model Xine Zanillo explained in a statement featured on Kickstarter. "Is there anything more celebrated, or more reviled, than the naked human form? Is there anything as timeless or as ubiquitous? From high art to commercial advertisement to pornography, the world around us is saturated with the evidence that the human mind is obsessed with the human body."
Each of Amato's images captures a radically different interpretation of the nude body. One is unabashedly sexual, another almost alien, while another resembles a flesh-colored weapon. "My goal was to create a non-presentational kind of image that can't simply be objectified and dismissed," Amato explained in a statement. "I wanted to explore something slippery, feral, harder to define. And as a person wholly committed to cowering behind the camera, I desperately wanted to know more about their motivation, their story."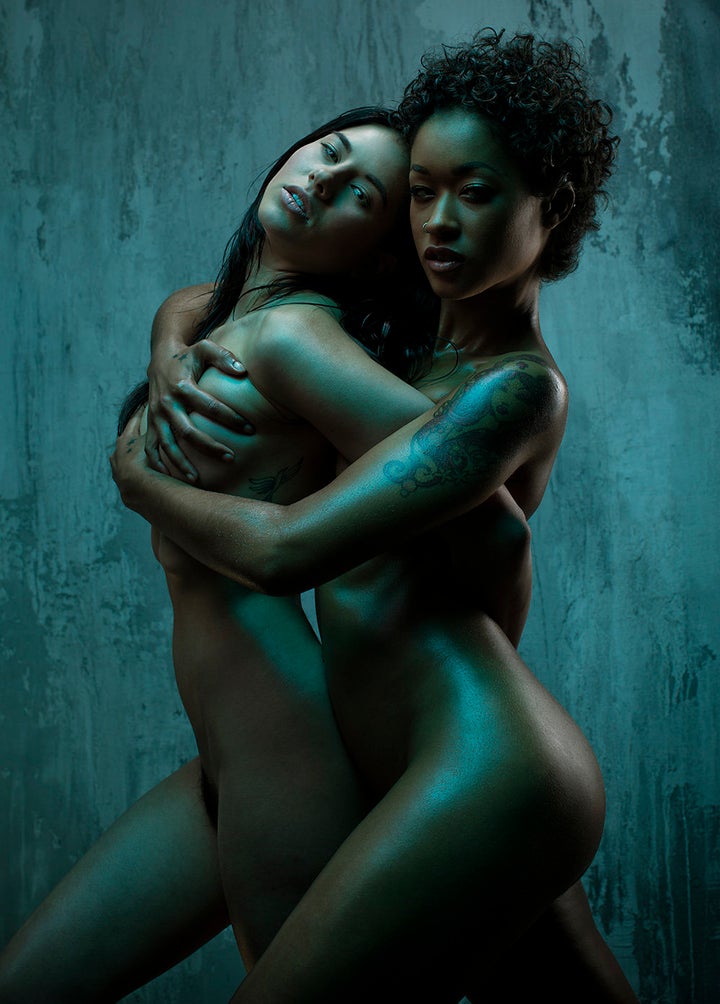 One participant, KC, a figure model, explained her wish to take back her body from the messed-up culture that aims to objectify and define her. "As a woman, my body is constantly subject to scrutiny," she said. "I choose to participate in art that subverts or rejects our culture's fucked up reaction to the body. Art transcends ownership when it becomes public, opening itself up to endless, and sometimes violent interpretations. I am aware that some will view me as nothing more than a sex object. But by publicly reclaiming my body as my own, I take back the agency that I am often denied."
For model April Flores, her passion for posing nude happened almost on accident, after an impromptu photo session with her late partner. "When I first started expressing myself in the nude, it was in front of the camera of my late husband, Carlos Batts. I was eager to learn from him and eager to please the love of my life's heart and lens. Our first shoot together was also the first time I had ever posed in the nude. The next day I awoke feeling completely empowered," she said.
"Over time I observed that being nude in front of the camera was not only a way to express myself but also to inspire women," Flores continued. "My work took on a direction and I felt a sense of purpose. It was my goal to challenge the stereotypes of what was considered desirable and what defines beauty. My goal was to help other women feel worthy of their sexuality."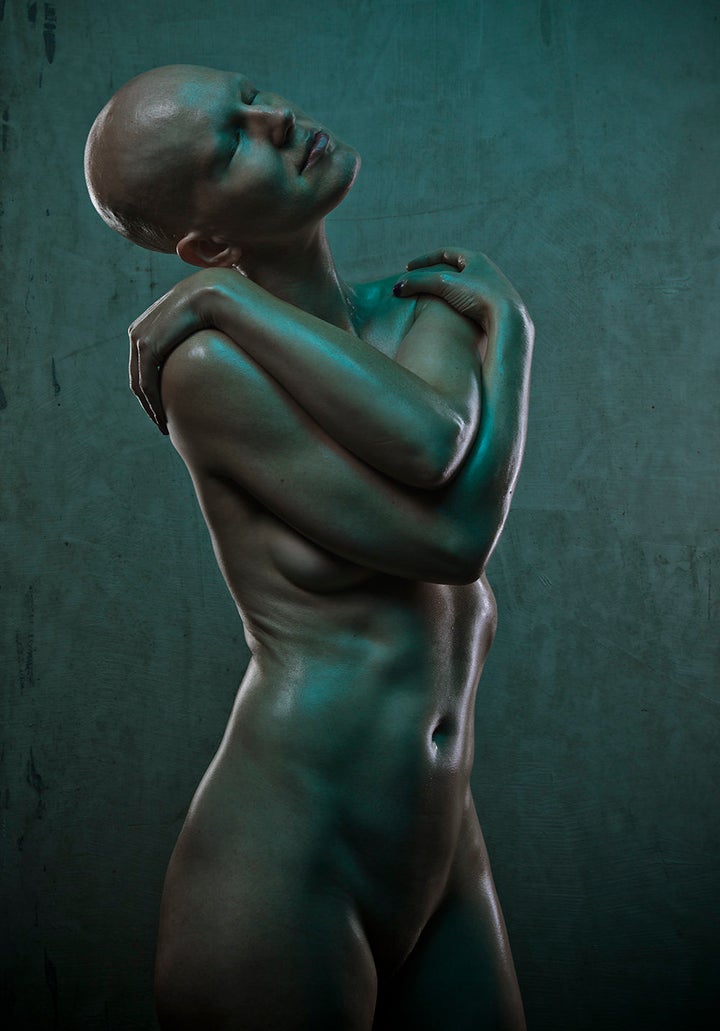 Finally, figure model Mark Snyder mentioned the importance of overcoming his childhood belief system and learning to love his body. "I was raised old-school Catholic ... the body-is-bad propaganda is deeply embedded into my psyche." Modeling provided a chance to break with this restricting mentality.
Whether you yourself enjoy working in the buff, or are curious to know how anyone could possibly have the guts to get buck naked in front of a room full of art students, "Slip" will provide the insight you crave. Its Kickstarter campaign achieved its goal this week, raising over $59,000 for the book's publication. Check out this trailer for the book to learn more.