An a capella group singing Toto's Africa. Food delivered through a 'pneumatic' chute (like the ones supermarkets used to use to pass notes). A handmade dessert egg with an engagement ring encased inside.
Yup, this Kiwi marriage proposal is pretty much the most hipster way to say 'will you marry me?'.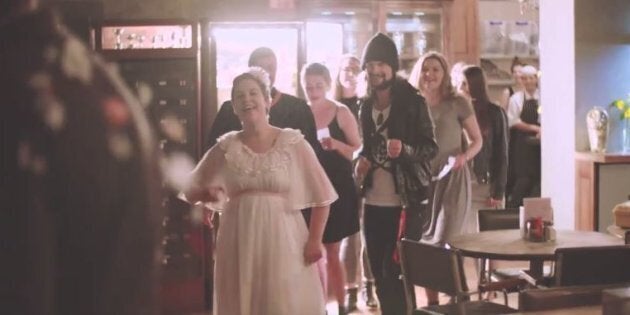 It happened at C1 Espresso in Christchurch and (spoiler alert) she says yes, making him the first person (and maybe the last) to propose via a pneumatic tube.
Watch the video above for all the adorkable details -- we're talking ceramic owls, vintage merry-go-round horses and oolong tea.