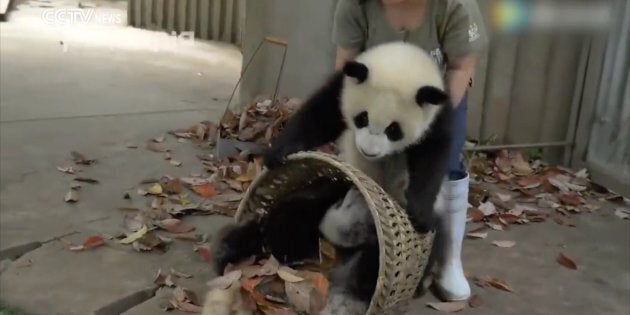 Think your coworkers make it hard to get stuff done? Try working with pandas.
Video from Sichuan, China posted by state-run CCTV shows a caretaker trying to rake leaves into a basket... but two troublesome young pandas make the job almost impossible.
On the other hand, could you really be mad at these guys?