Not one to go with the grain, Camilla Franks put on a serious show on Thursday morning when she debuted her 'Jambo, Jambo' Resort 17 collection as part of MBFWA.
Guests boarded superyacht Seadeck -- a sunny change from the regular fashion week digs -- and were greeted by feathers, drums and colour. So much colour.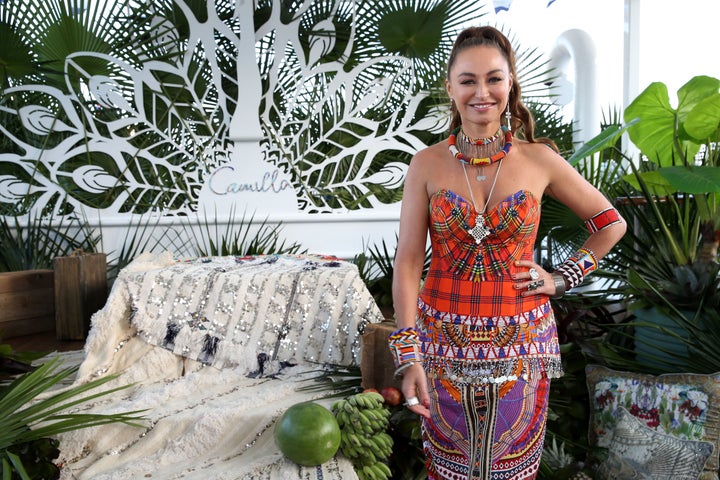 Famous for her loud prints, this year's collection was inspired by Franks' time in Africa.
"Africa truly awakened me. The vibrancy of colour, the beauty of the land, and the spirit of the people. I found inner peace in the arms of the tribeswomen, and was transfixed by the bohemian melting pot of Morocco. This collection is an expression of the love and light I felt during my time in this stunning part of the world and I can't wait to show it to Sydney and the world," Franks said in a brand statement.
Along with men's, women's and kids clothing, Franks previewed her brand new made-to-order Camilla surfboards, available September.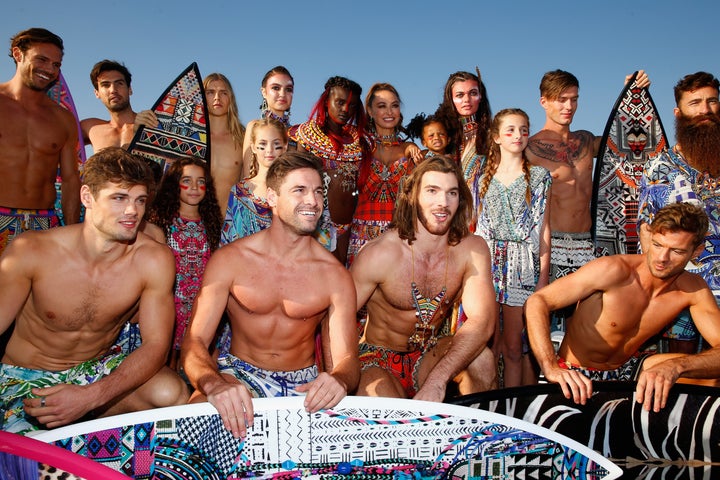 The huge turnout and energetic reaction from the crowd (at 7.30am no less) indicated that perhaps even the serious fashion set were in need of a break from the sea of monochrome (and we think the public will have the same reaction).
Her iconic aesthetic has been worn by Beyonce and Oprah, and with 13 Australian stores and close to 400 wholesale accounts, Franks is easily one of Australia's most well known and successful fashion brands.