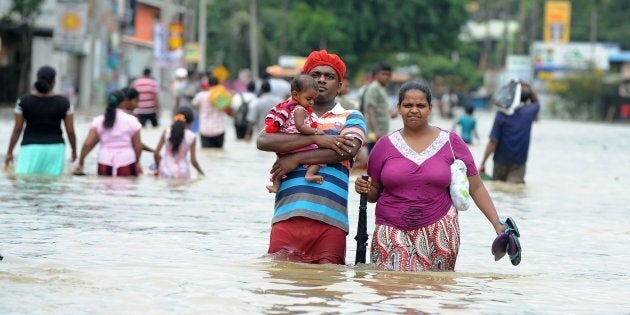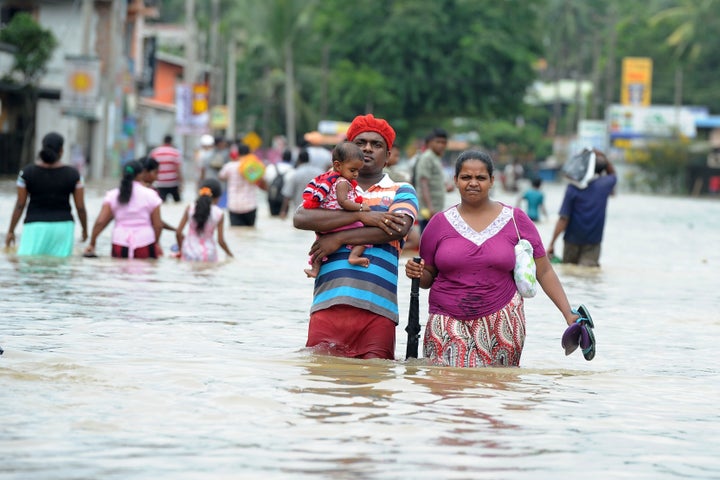 Sri Lanka has deployed dozens of rescue teams across the country to help thousands of people escape flash floods and landslides caused by continued torrential rainfall.
As of Monday afternoon, two days after the downpour began, rain levels in the coastal capital city of Colombo had risen above 25 centimeters, Sri Lanka's Disaster Management Centre reported.
More than 137,000 Sri Lankans have been evacuated from the flooded regions. Six people are missing and 11 have died, including two children reportedly killed in a landslide.
"This is the worst torrential rain we have seen since 2010," said Pradeep Kodippili, a spokesman for the DMC, referring to another serious flood that caused mass displacement six years ago.
According to local media reports, 176 shelters have been established to accommodate families forced to flee their homes. Weather experts expect more torrential rain to hit the island nation. The DMC forecasts that some districts will see more than 10 centimeters of rain in the next 36 hours.
Take a look at these photos of people affected by the downpour, working together to ensure everyone safely escapes the dangerous areas.