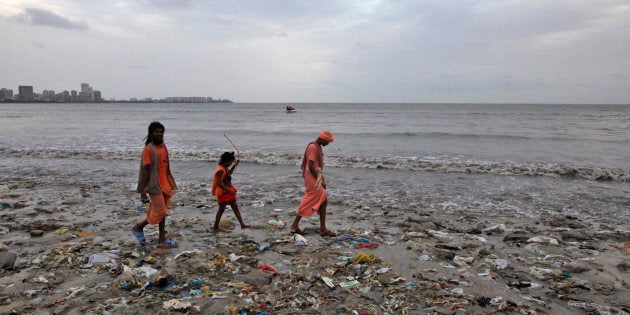 From our towering skyscrapers to our dependence on fossil fuels, it's no secret that humans are affecting our planet. But within the last decade or so, scientists have suggested that human activity may have actually pushed us into a totally new geologic epoch.
The proposed new epoch is called the Anthropocene, and researchers -- armed with scientific evidence to show that this time period is distinct from the Holocene epoch -- are working to have it officially recognized.
In this episode of HuffPost's "Talk Nerdy To Me," host Karah Preiss and Columbia University professor Peter de Menocal discuss what the development means and whether it's possible for us to change course before a sixth extinction becomes inevitable.
Check out the video above to learn what a new epoch could signal about the Earth's future.
Video produced by Liz Martinez, Karah Preiss and Adriane Giebel, shot by Terence Krey and Maria Tridas, and edited by Adriane Giebel and Mark Dubbs.