To hear Chicago-born comedian Sebastian Maniscalco's voice on the radio, you could be forgiven if you thought he was the Italian guy straight out of Central Casting. That stereotypical, slightly portly Sicilian-American, who could debate you for hours where to get the best slice of pizza and who would fit right in with an ill-fitting suit at a Corleone family wedding.
So when I told him when I first heard his podcast, I pictured him standing on a sidewalk eating an Italian ice, he laughed long and hard. Probably because, in truth, he is a fitness junkie, a lover of travel and fine dining, a fashion afficionado, an etiquette expert, and he and his glamorous wife look like this:
Maniscalco and his podcast partner Pete Correale have reached audiences worldwide through their popular podcast, The Pete and Sebastian Show, which is up to episode 218.
"In the podcast, Pete's a peanut guy and I'm a wine and cheese guy. We have a different take on different things.
"It gives me another form of expression where I could tell stories that might be a little bit too long for the stage, where you've got to get people to laugh every ten seconds. You can marinade in some of the stories, like a souffle," he said.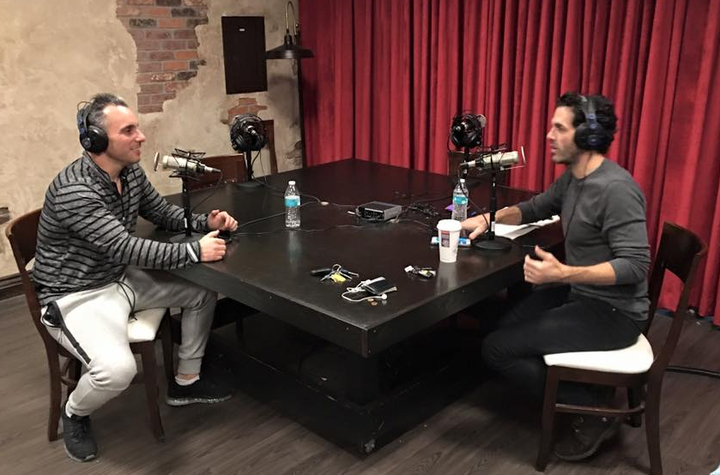 Apart from a few comedy specials, it is only now, with Maniscalco's upcoming Australian tour, that audiences here can put a face to the name.
"I've never been to Australia, but it's one of the places I've been dying to go to," Maniscalco told The Huffington Post Australia.
"I've been getting a lot of requests, thought I'd bring Lana (wife, accomplished painter Lana Gomez)."
Maniscalco said Australia's large Italian population meant it was ideal for his first international tour in almost a decade, the previous being through the Middle East.
"There's a big population of Italian people in Australia, and I started to see that on Facebook and Instagram. I wanted to branch off into international waters and just spread my chemicals to other parts of the world, not physically just in the United States.
"And if I wanted to go and do a tour internationally and start opening up those markets, what a better way than to go to do some shows and hang out with my wife."
Maniscalco was set to have an even higher profile, with a pilot under consideration by NBC for a half-hour sitcom based on his life, growing up in a Sicilian-American family.
The show had cast Tony Danza as Maniscalco's father, the actor's first appearance on the small screen in more than a decade.
"I never did anything like this before, it was my first time acting in a TV series. (Danza) was a great help, holding my hand and guiding me through the process."
After this interview, NBC announced that it would not pick up the pilot, but Maniscalco said he believed a niche was available for a novel type of program.
"It's about family, it's very relatable. I grew up sitting around the kitchen table eating and sharing stories. We don't see shows like that anymore.
"I have a whole new respect for people who put on these TV shows and movies.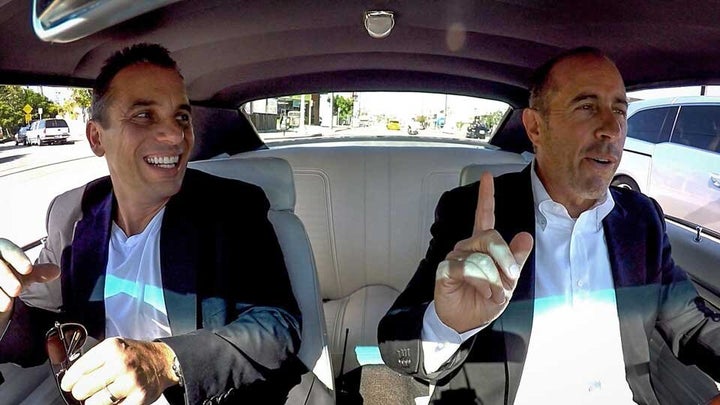 "I saw Jerry (comedian Jerry Seinfeld), we went out for dinner two or three weeks ago and had a discussion. I was picking his brain about how it all works, how he did the transition. He was acting but writing and producing, and had a lot of different hats on. In the end, he said it very rewarding and well worth it.
"Jerry Seinfeld has been the template of what I would like to achieve in my career, in having a very successful TV show. That's the bonus of being a standup comedian, you can do TV, film, write a book, and you can always go back to standup comedy."