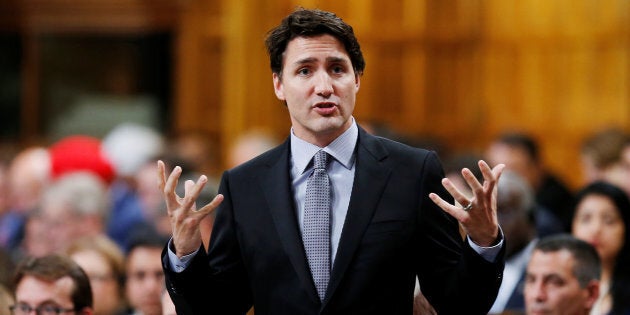 Canadian Prime Minister Justin Trudeau came under fire Wednesday after grabbing one member of Parliament and elbowing another.
Video footage from the floor of the House of Commons shows Trudeau grabbing the arm of Opposition Whip Gord Brown and elbowing MP Ruth Ellen Brosseau before a vote on an assisted-dying bill. The physical interaction caused audible gasps from other MPs in the room and prompted Brosseau to exit the chamber, CBC news reported.
The prime minister then got into a yelling match with New Democratic Party leader Tom Mulcair.