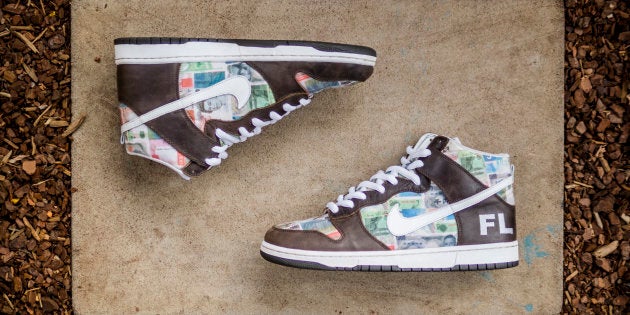 Some things just go together. Peaches and cream. Pen and paper. Fried chicken and kicks.
So believes Butter Sydney, a "world first hybrid sneaker, fried chicken and champagne restaurant and bar", which launched an online consignment sneaker store on April 29th.
In the few weeks the e-store has been live the restaurant has sold 10 pairs of consignment kicks, with two pairs sold in the first two hours of launch.
The most expensive sale to date was $1260 for a pair of Adidas Yeezy 350s, and during his visit to Sydney musician Talib Kweli bought three pairs of sneakers including a pair of Mumma Bear Nike SB Dunks for $575.
"We all love sneakers and have huge collections of our own. Starting the consignment store with the fried chicken was a way for us to combine a number of passions and merge the cultures. We believe food and fashion have always been connected, we are just helping to make that connection a little stronger," Mo Moubayed, owner of Butter Sydney told The Huffington Post Australia.
If those first three weeks of trading is anything to go by, the store is a success. And if you're into sneakers, the next pair up for auction a big deal. Huge.
Designed by famed New York Graffiti Artist Futura 2000, there were only 24 pairs made in the world, three of which were raffled off to the public in Hong Kong (with the remaining pairs given away to his family and friends at the time). If you're lucky enough to find a pair, they'll cost you around $17,000.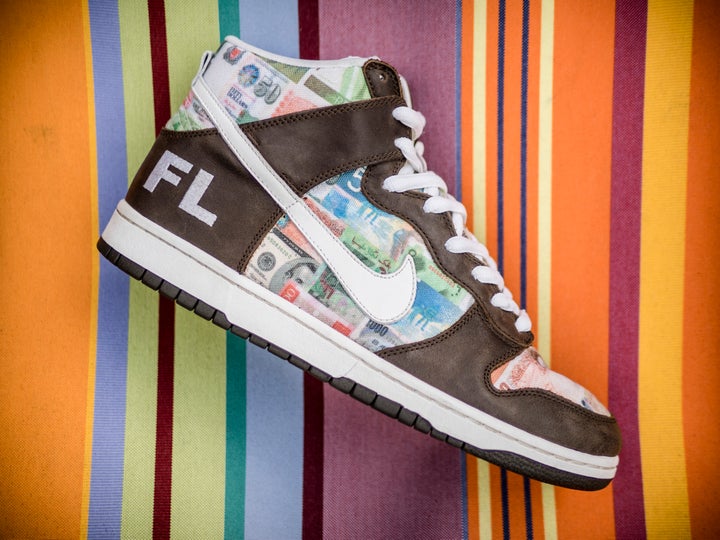 Asked how the restaurant got their hands on such a valuable pair of collectors sneakers, Moubayed said that the owner offered them up.
"To be honest, the owner of the pair walked into the Butter one day. He felt we were the only people in Australia capable of selling such a high value sneaker. We knew it was going to be a challenge, but we never shy away from anything that is this out there," Moubayed said.
Believed to be the 11th best shoe of all time according to Complex, the pair will go on sale on the 29th of May.
"Usually pairs like this are hidden away for no one to see or touch, in temperature, humidity and light controlled compartments."
If you've got a spare $20k and you collect kicks, maybe mark the date in your diary.