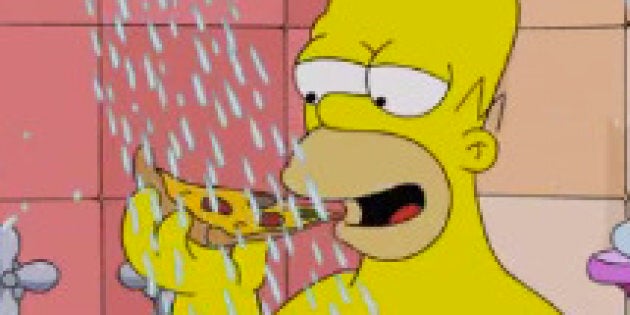 It's unclear whether the potentially delicious/disgusting blend will ever arrive in the U.S.
"We know that craft beers are really popular right now and we're celebrating this not just by adding craft beers to our menus, but also by adding this to our pizza dough," said Pizza Hut U.K.'s director of marketing Kath Austin.
"We're proud to be the first chain in the U.K. to trial a beer-infused dough base. We look forward to rolling these out nationwide if they prove popular."
Customers at the chain's Finchley Lido Hut branch will have to whisper the secret code words "I like it hop" when they order their free beer-infused Steak Feast or vegetarian American Hot pies on Friday.
But they'll have to be quick. There's only a limited number of pies available.
Although the new pie may sound peculiar, Pizza Hut isn't a stranger to the weird dough game. Cheeseburger, Marmite or hot dog-stuffed crusts, anyone?