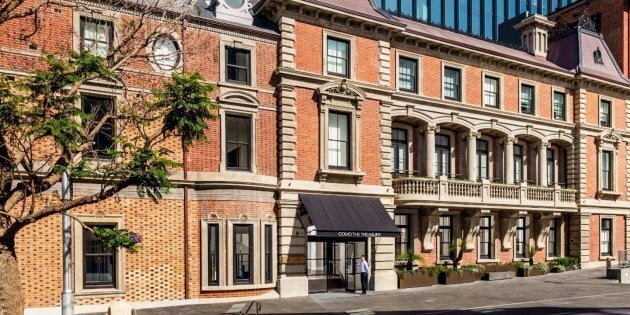 The winners of the the third annual Gourmet Traveller Australian Hotel Guide Awards were announced on Wednesday night in Sydney.
Como The Treasury in Perth, an impressive rebuild of colonial-era buildings by Perth architect Kerry Hill, took out the top two awards with Hotel of the Year and New Hotel of the Year.
Halcyon House, located at Cabarita Beach on the New South Wales north coast won Regional Hotel of the Year and also took home Best Service.
"It's so gratifying to see, three years after launching our guide, that Australia's hotel industry is experiencing such a resurgence. No fewer than 11 of our top 50 hotels are new entries for 2016," Anthea Loucas Bosha, editor in chief of Australian Gourmet Traveller said in a statement.
The awards are decided by Gourmet Traveller's reviewing team after they stayed anonymously at the hotels. The announcement of the winners coincides with the release of the 2016 Gourmet Traveller Australian Hotel Guide, published with the June edition of Gourmet Traveller, on news stands 26 May.
WINNERS:
Hotel of the Year: Como The Treasury, Perth, WA
New Hotel of the Year: Como The Treasury, Perth, WA
Regional Hotel of the Year: Halcyon House, Cabarita Beach, NSW
Best Service: Halcyon House, Cabarita Beach, NSW