Even if it's not even remotely feasible, ten bucks says you have, at one point, fantasised about packing up and moving elsewhere. A place where you could work from the beach, perhaps, or set up a desk smack bang in the middle of a vineyard.
But is working remotely really all it's cracked up to be?
Originally a self-described city girl, McWaters and her husband had always dreamed of "living in the country somewhere" but thought it something they'd do later on in life.
That was until they purchased their dream farm on Kangaroo Island and realised, in fact, nothing was stopping them from moving there with their young daughter straight away. Except McWaters' multi-million dollar business, of course.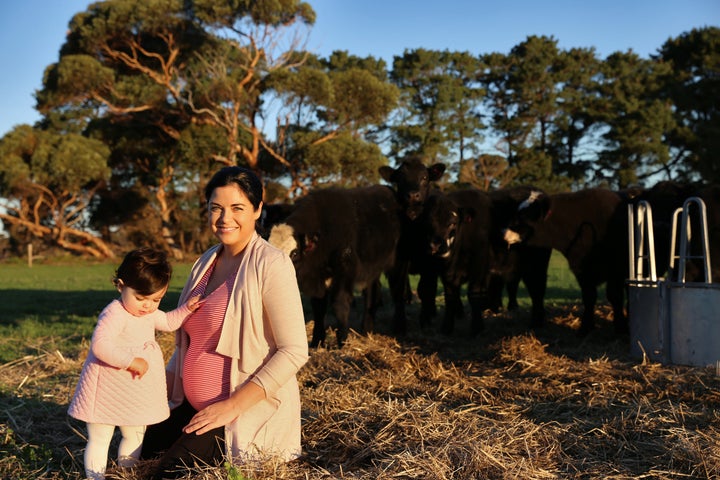 "We just couldn't see any hurdles it would create," McWaters told The Huffington Post Australia. "I certainly had to put a good month or so in of really intense work -- I do a lot of photography myself and a lot of purchasing -- so I had to make sure [everything for] Mother's Day was photographed and pre-organised before I left.
"But really, with everything else, it just hasn't affected us."
While the actual decision to move from Sydney to Kangaroo Island happened fairly suddenly, McWaters said the birth of her daughter Lucy meant she had already been working from home for around a year prior to making the change.
"We did so much preparation, thinking I may never want to work again," she said. "We hired an operations manager, we spent nine months setting up the business as though I wasn't going to come back as much.
"But the day after my daughter was born I was writing emails from hospital. It's something you can't shake, if you are really passionate about what you're doing."
"I think that, in business in general, you are much better off trusting your staff implicitly and getting burnt than not having faith in them to begin with."
Because of this preparation, McWaters said the move to Kangaroo Island wasn't such a huge shift. In saying that, she also insists there some absolutely essential systems to have in place before such a situation is possible.
"Trust is very important," McWaters told HuffPost Australia. "And I really do trust the staff implicitly, which I find helps me and helps them.
"If I was sitting here doubting whether or not my warehouse manager was operating things correcting, there is no way this could work. If things weren't going perfectly, there's no way we could do it.
"In the same breath, I think [my trust] motivates them to follow through on their goals and genuinely want the business to flourish.
"I think that, in business in general, you are much better off trusting your staff implicitly and getting burnt than not having faith in them to begin with."
It is very possible to crack a whip via email. I certainly do that to an extent. I don't do it any less.
Effective (and constant) communication is also key, as well as ensuring the business is set up for remote work. McWaters says office tools such as Xero and Dropbox play a large part in the day-to-day running of her business, as does TeamViewer and group text messaging.
"We speak daily. I speak, at least weekly, to most of the staff," McWaters said. "Everything about the business is set up for remote work and instant communication.
"This morning alone I've had two phone calls and two viewer sessions with two different members of staff, and it is really is like you're in the same room."
In terms of keeping everyone 'in line,' McWaters says: "It is very possible to crack a whip via email. I certainly do that to an extent. I don't do it any less."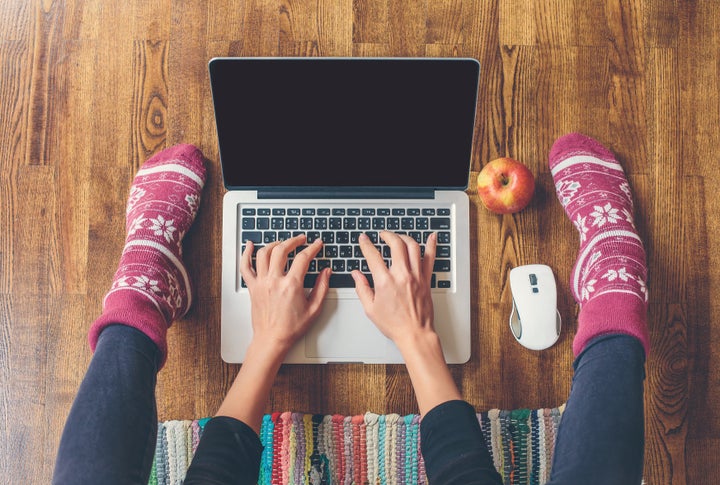 In order to cultivate a successful working practice across the board, McWaters says there are a certain number of things that ideally should be in place, the first being your own willingness to show your commitment to your role.
"Be prepared to work harder in the early days to prove yourself to your boss or co-workers," McWaters said.
"Really monitor your own productivity and be less concerned about when you are working and more about your output. If you're a parent take advantage of time you get after bedtime. I often do some of my best work between 8pm and 11pm."
Don't limit communication to set times
"Stay connected with your team. Encourage a relationship with your team members where you can pick up the phone or text at a whim rather than at set meeting times. You want to create the free flowing style of communication that you would get in an office environment."
"You need to genuinely enjoy what you do to be able to successfully work from home. I am very passionate about my work, but if I am on a particular task that I find monotonous I can get heavy eyelids. I have to manage my time well and do the hard stuff first or when I have the most energy."
"Embrace new technology and get organised. You need to be working as efficiently as possible so put the time in early to get you're filing and systems cleaned up. Research the best apps and software to use in order to stay in touch with the office, your customers and/or suppliers. We use Google Sheets, Team Viewer, Skype and Dropbox."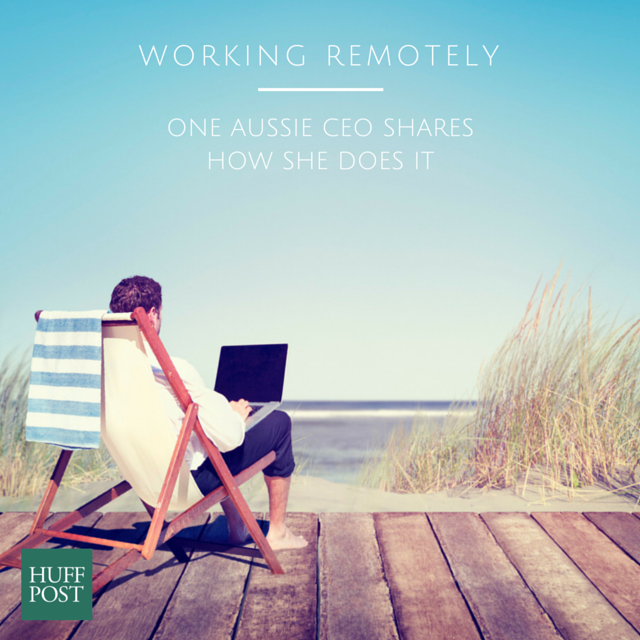 McWaters also says working remotely doesn't mean you can disappear from the office forever. She and her husband relocate to Sydney for three months of the year -- October to December -- in order to be physically present for their busiest period ahead of Christmas.
"From October to December, we have to be on the ground," McWaters said. "And I need my husband in there as well. He looks after our daughter all year expect for October, November, December. Because it is just so intense. During our peak, we sell a gift every 22 seconds and they have to get out the door within a couple of hours of receiving the order.
"We take on 50 extra staff at this time and it's just a whole different scenario.
"For me, [working remotely] can't be a year-round thing. We couldn't stay [in Kangaroo Island] all year. Our standard year will be seven or eight months. I do believe if I never set foot in Sydney again, there would be a danger of losing touch. Definitely."
Finally, you need to be upfront about the nature of your business and honest with yourself in terms of whether or not working from home is feasible. In short: it's not for everyone.
"Working remotely as a business owner only suits some businesses and not others," McWaters said. "The business needs a certain level of maturity. It needs to have well established systems and time to have ironed out a lot of glitches. You also need the right staff in place and mutual trust is paramount."