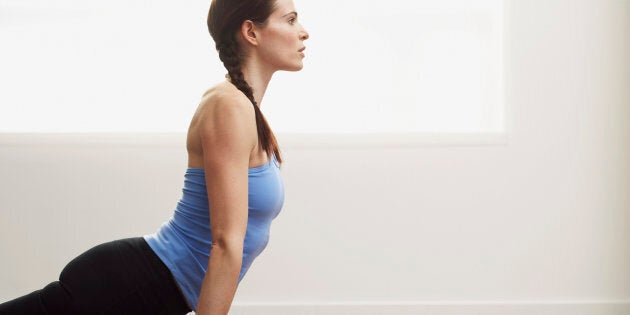 Consider yourself toned and relaxed.
In the Udaya video above, yoga instructor Jules Mitchell takes you through a short sequence designed to target stress. But don't let the nature of the routine fool you: These moves also serve as a killer way to work your upper body.
If you're a beginner, Mitchell offers some tips to perfect your form. Give the workout a try the next time you're looking to ease your mind and still squeeze in some exercise. It's one instance where you can feel good about multitasking.