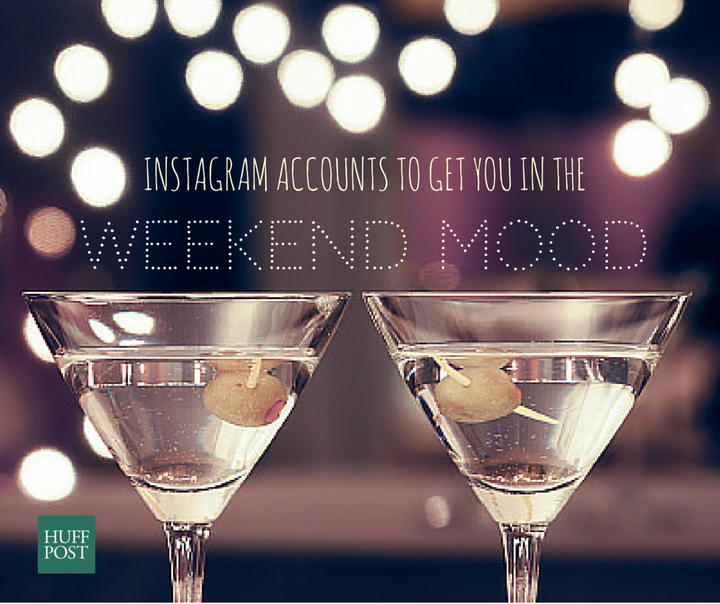 In the wise, wise words of Rihanna: "Cheers to the freakin' weekend."
You've worked hard all week and now is the time to let your hair down and enjoy a good old tipple or two. (Of course, drink responsibly -- but also drink deliciously.)
To get you in the best possible mood for your weekend shenanigans, The Huffington Post Australia has gathered together some of the yummiest, scrummiest, most drool-worthy booze-related Instagram accounts around.
Based in Healesville in the Yarra Valley, Four Pillars Gin have been distilling (and drinking) delicious gin since 2013.
Their Instagram account not only gives you a sneak peek at what goes on behind the scenes, but provides plenty of cocktail gin-spiration at the same time.
Not only does this Argentinian mixologist/bar chef know how to make a cracking cocktail, she knows how to make them look gooood.
Follow her on Insta for an eye-popping display of colours, flowers, fruits and booze.
Wine, spirits and cocktails. This is the focus of PUNCH, an online magazine based in the U.S, dedicated to "the ethos that's driving drinks forward".
While this is undoubtedly a noble cause, if it's just beverage porn you're after, you can't go past their Instagram account, serving up the best of what booze has to offer.
WARNING: If you are a beer lover, proceed with caution. The life of Tim Charody, aka The Beer Pilgrim, may cause you to implode with envy.
Sydney-born Charody basically spends his days travelling the world tasting beer. Or as he puts it, "I'm hopping around the world, one brew at a time, meeting great characters and digging up fascinating stories, to show there's more to beer than you think."
For those who love a brew, this is the Instagram account for you.
This Melbourne establishment's main cocktail bar boasts 700+ back bar spirits -- so you can certainly expect some pretty amazing cocktails as a result.
Add the fact that both the staff and drinks themselves have won numerous accolades and this no doubt becomes an account not only worth following, but a venue well worth visiting.
If following this guy's Insta account doesn't make you want to crack open a bottle, we don't know what will.
For an added bonus, look out for cameos from his dog, Bean.
This groovy little offering in Sydney's Circular Quay not only has a stack of mouth-watering cocktails to get you in the weekend mood, but the venue also posts its daily special menus on Instagram so you can plan ahead.
Fresh, fruity, and, as it turns out, conveniently close to the HuffPost Australia office...
Bringing new meaning to the term 'Radelaide', this cosy, classic bar will have you cuddling up with your favourite cocktail in no time.
Based in our nation's capital, you might find yourself packing up your car and getting ready for a road trip based on this Canberra gem's Instagram account alone. Food, wine and cocktails -- surely what every weekend should be about, right?