With winter comes thick socks, heater hugging and cosy nights in bed re-watching Friends for the hundredth time. It's also a time where we sniffle like there's no tomorrow and reach for comfort foods instead of nutritious in-season ingredients (guilty).
While warm cookies and hot chocolate of course have a place during winter, it's also important to make sure we're eating plenty of fresh, in-season fruit, veggies, nuts and seeds.
"The cooler weather can bring about an influx of unwanted bacteria, so it's important to provide your body with the necessary resources to fight back," Zoe Bingley-Pullin, celebrity chef and nutritionist, told The Huffington Post Australia.
"Specifically, this means enjoying an abundance of vitamin and mineral rich foods, as well as keeping an eye on protein intake.
"When the temperature drops it is very easy to reach for comfort foods, which are often lacking in nutrients and high in refined carbohydrates."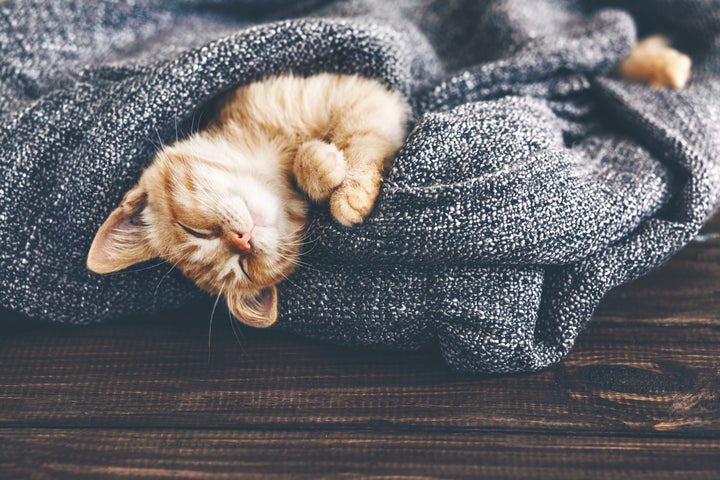 According to Themis Chryssidis, accredited practising dietitian and spokesperson for the Dietitians Association of Australia, eating seasonal produce is one of the best ways to ensure you're getting enough nutrients to keep you feeling your best -- especially during winter.
"Eating with the season is the key to good nutrition and health, in my opinion," Chryssidis told HuffPost Australia. "This is for a number of reasons."
It's more nutritious
"We know when food is grown in season it's allowed to stay in the soil for longer and draw out its full nutritional profile. It's the most nutritious at that point," Chryssidis said.
It tastes better
"It tastes the best, as well, and when something tastes great we're more likely to eat it," he said.
"When we're talking about fruits and vegetables and nuts, we want these foods to be appealing."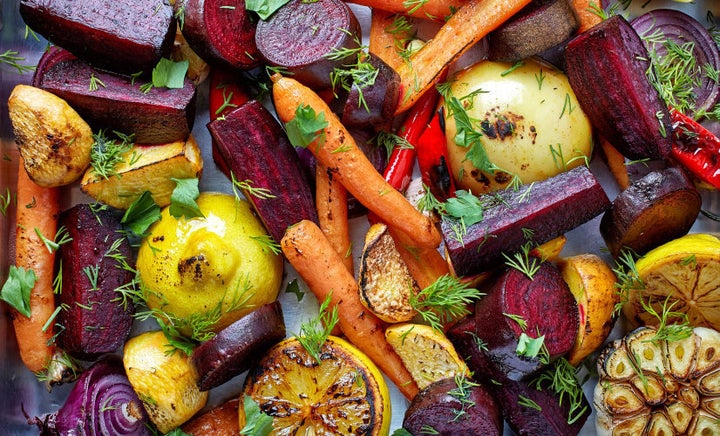 It's cheaper
"When produce is abundant and in season, it also means it's affordable because the cost is much lower," Chryssidis said.
It's better for the environment and local businesses
Buying local, seasonal produce means the distance from paddock to plate is reduced, resulting in a smaller carbon footprint compared to imported fruit and vegetables.
"Buying seasonally will have a huge effect on the environment and you'll end up supporting local businesses, as well. It's a great reason to eat seasonally."
It keeps you interested
Eating seasonally is not only great for your health and the environment, it will also keep you inspired as you're not eating the same type of fruit or veggie all year long.
"Start with the fruits or vegetables, for example pears and apples. They're in season and they're absolutely delicious. Then, at the end of the cold season we start to have enough of them because we've been eating them for the past three or four months and it's time for stone fruits, which taste great because we haven't had it for a few months," Chryssidis said.
That's the great thing about eating with the season, it's nature's way of making sure we have a varied diet and it keeps food interesting. This is why we love peaches, apricots, mangoes and plums in the middle of summer -- because we don't really eat them during any other time of the year. And they taste the best at that time!
Now that it's winter, the produce available matches the meals we like to have in the cooler months.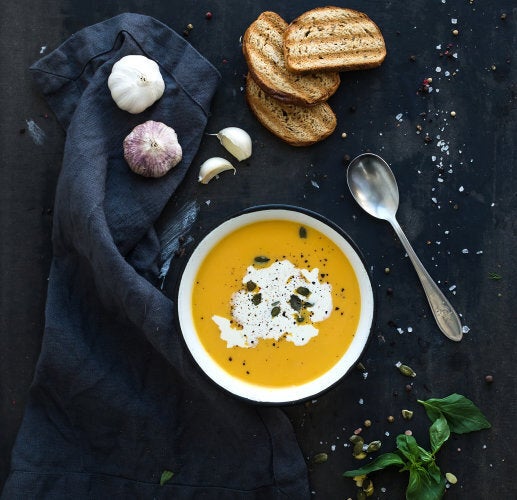 "When you think about what our bodies need in the middle of winter, they are those seasonal foods high in vitamin C which help fight off colds, or the style of fruits and vegetables that work well with the meals we're eating in winter," Chryssidis said.
"Your sweet potato, pumpkin, parsnip and so on are all vegetables that roast well and hold up well in stews, soups and casseroles.
"Eating with the season corresponds with the style of food you want to eat at that time. It just makes sense."
Aside from the sweet potato, pumpkin and parsnip, there is a whole range of winter ingredients which are full of essential vitamins and nutrients.
Here are Chryssidis and Bingley-Pullin's top five ingredients for winter.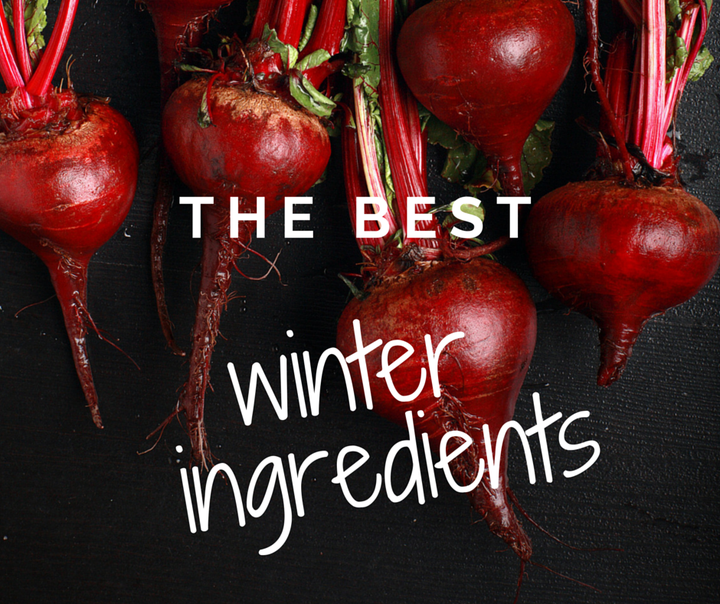 Chryssidis's top five
"I always like kiwi fruit, I think they're awesome. They look amazing and they're full of vitamin C -- they have more vitamin C than your average orange -- so they are a great choice to fight off those pesky little colds," Chryssidis told HuffPost Australia.
"My next one would be beetroot. It's such a versatile vegetable. You can have it raw or cooked, it adds a beautiful colour to your dish and there is a variety of beetroot colours. They're full of fibre and antioxidants, and in my opinion a really great addition to meals."
"Oats are a great one. I think we need to realise that we don't have to spend a lot of money to get a nutritious fruit, vegetable or grain. It doesn't need to be called anything outlandish, it can just be a good-quality, fresh, seasonal fruit, vegetable, nut, seed or grain, and oats are one of these guys," Chryssidis said.
"They contain beta glucan, a type of fibre that lower our cholesterol levels, and they are great for managing our blood sugar levels and our appetites as they keep us full for longer."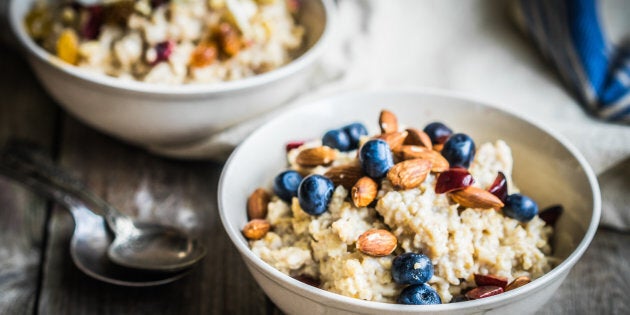 "I don't think people know that nuts have a season, as well. Walnuts are around at the moment and looking great," Chryssidis said.
"They are a tree nut and are full of vitamin E, which is a really powerful antioxidant and important for our heart health. And they're really impressive at lowering cholesterol and reducing our risk of cardiovascular disease. They are also a really good source of omega-3, which we usually associate with fish."
"Pomegranates are a good source of vitamin C, but are also quite high in fibre and rich in antioxidants from their really bright red colour," Chryssidis said.
"They work super well in sweet or savoury dishes. I use them in Middle Eastern salads all the time, on top of desserts or with yoghurt in the morning.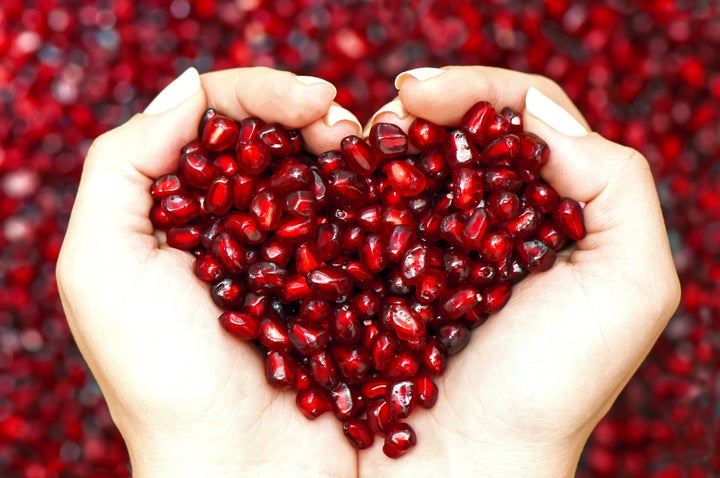 Bingley-Pullin's top five
"Cauliflower is a great source of fibre and vitamin C, which is a potent antioxidant with immune supportive qualities," Bingley-Pullin told HuffPost Australia.
Try mashing or roasting cauliflower for a wholesome addition to your dish.
As a good source of vitamin C, selenium and fibre, mushrooms are believed to have immune supportive properties, Bingley-Pullin said.
"Eighty percent of the immune system is housed in the gut so it's important to feed our good gut bacteria for a strong immune system. Fibre is the key way to keep gut bugs happy."
"Kiwi fruits are rich in vitamin C and antioxidants necessary for immune function."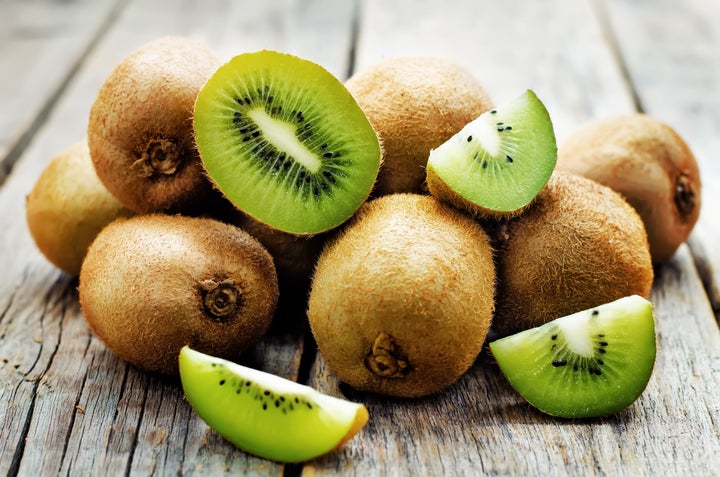 Perfect for soups, frittatas and pies, leeks also pack a big nutritional punch and are an excellent source of vitamin K.
"Leeks provide a dietary source of prebiotics, which is important for feeding gut bacteria and plays a critical role in immunity," Bingley-Pullin said.
"Rosemary is traditionally believed to support the liver and detoxification processes of the body," Bingley-Pullin said. "This may help the body clear bacteria and unwanted toxins to assist with staying well during winter and feeling light coming into spring."