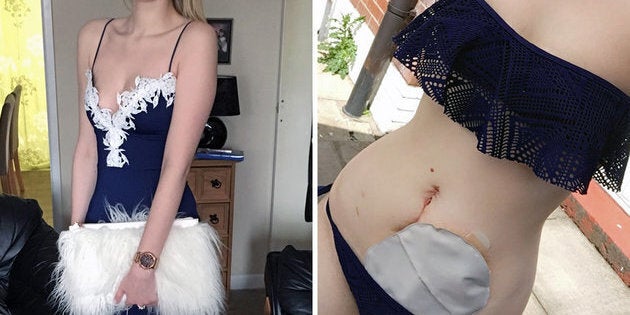 A woman is showing off her bikini body after a lifesaving operation left her with a colostomy bag.
Heather Grant, 23, from St Helens, Merseyside, was diagnosed with Crohn's disease - a type of inflammatory bowel disease - last July, after three years of crippling pain.
In December, Heather underwent a lifesaving operation to remove part of her bowel but complications caused a deadly amount of fluid to build up in her stomach.