When it comes to bread -- there are more choices available than ever. Australian bakeries and supermarkets are stocking dozens of different types -- from white, wholemeal and multigrain, to rye, soy and linseed, sourdough and gluten-free options.
And thanks tostricter standards now in place for food labelling we have more access than ever to nutritional information detailing what's actually in the bread we buy. So while it's faced a bad rap -- and it isn't to everyone's taste -- there's plenty of evidence that white bread is healthier than at first glance.
"Commercial white breads that you can buy in the supermarket are also fortified with folate and iodine," Accredited practising dietitian Melanie McGrice says. "Folate prevents neural tube defects in pregnancy so it's great for women trying to get pregnant to include in their diet. Iodine helps support our metabolism. All white breads in Australia are also fortified with Vitamin B1 Thiamin which helps our cells release energy from carbohydrates and supports our...nervous systems. Protein and fibre can also be found in white bread."
According to nutritional scientist Dr Joanna McMillan, there's really no reason to demonize the humble slice of white. "I don't think we can 'bully' white bread -- or any bread -- and say it's unhealthy because humans have eaten bread for thousands of years,'" she says. Dr. McMillan also agrees that white bread is a source of protein and fibre. "Fibre can also be found in some white bread," Dr. McMillan says. "Two slices of fibre-fortified white bread will equate to a good source of fibre and while some wholegrain breads will in fact have double this amount, fortified white breads are a good choice."
In fact, two slices of high fibre white bread contain around 5.6g or, 19% of our daily fibre requirement. So if you want to go white, how can you ensure you're doing it right?
BUY THE RIGHT WHITE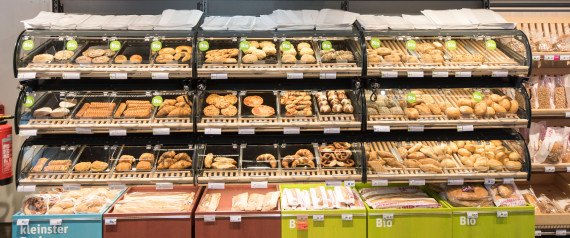 "If you want to give your slice of white an added health boost, I would suggest looking for white loaves that have added fibre or are low GI," says Dr McMillan. "These kinds of white breads are readily available, don't cost significantly more and are just giving your white bread some more nutritional value without compromising on taste." Sourdough, while often more expensive, is also a healthy way to get your white bread fix too.
FILL MINDFULLY
Though the wheat used in Aussie white bread loaves naturally contains plant proteins -- which means additional protein in your diet -- it's just as important to think about what you're putting inside your sandwich . "Add nutritious fillings like avocado or hummus, salad and grilled chicken and you've got a healthy, nutrient packed meal right there," says Dr. McMillan. Other healthy ways to enjoy your white bread? Toast it and dip it into a boiled egg (for a protein and iron boost), enjoy with a slice of cheese (for some protein and calcium) or dip it into a good extra virgin olive oil (healthy fats and antioxidants.)
ENJOY IN MODERATION
Like most things in life, eating bread is all about moderation. "2-4 slices of white bread per day is fine for most women," says Melanie. "I would tend to look at the whole meal overall. If you're having a bowl of veggie soup and adding a slice or two of white bread with that, you're getting a vitamin packed veggie fix from the soup, plus the fibre, protein, carbs and Vitamin B1 from the bread – so as a whole, that's a really healthy meal choice." If you want even more nutrients, add a couple of slices of fortified white bread.
DEBUNK THE MYTHS
There's a misconception that white bread is inherently 'unhealthy' because it's pumped full of sugar, preservatives and bleached flour. Not the case, says Dr McMillan. "I actually visited one of the big commercial bread manufacturers here in Australia to see how they made their supermarket white loaf -- and I was pleasantly surprised," she says. "Unlike in the US where sugar is added to the bread, as far as I'm aware, no sugar is added to commercial breads here in Australia." Plus, as Dr McMillan reveals, the days of bread packed with preservatives are long gone. "While vinegar is used as a preservative by some bread producers in Australia -- other preservatives still allowed in Australia, including Sodium Propionate (281), Calcium Propionate (282) and Potassium Propionate (283) have been dropped by many bread producers,' Dr McMillan says. "Another point worth noting is that commercial bread produced in Australia isn't made using bleached flour."
EAT SMART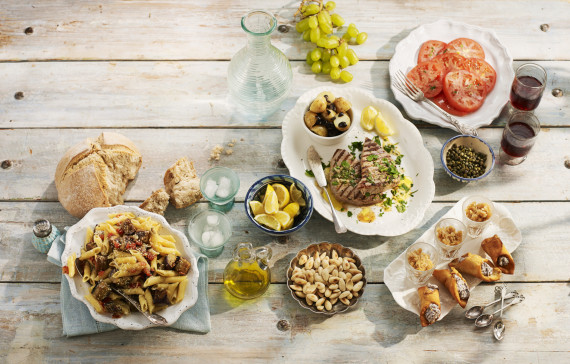 Whilst bread -- and white bread in particular -- is often deemed an unhealthy option, there are plenty of higher calorie options that people routinely choose at mealtimes. "As a dietitian, I'd certainly rather see someone taking a white bread chicken sandwich to work than buying a takeaway burger -- or even a large portion of white rice sushi at lunchtime," says Melanie McGrice. "The calories can really creep up on you -- even when you make seemingly 'healthy' choices at lunchtime. For example, a large (610ml) berry smoothie will contain 478 calories in comparison to a white bread tuna salad sandwich which contains 290 calories." So when it comes to white bread, perhaps it's just a case of using your loaf...
If you want a healthier loaf of Aussie white bread, Tip Top Extra Protein is the perfect choice. It has 75% more protein and is high in fibre. Tip Top loaves have no added sugar or artificial preservatives, and the white flour we use in our bread isn't bleached. If you want to learn more about why Tip Top Extra Protein is the right choice for your family, and discover interesting and healthy recipe ideas, visit www.tiptop.com.au/range/841/extra-protein