It's National Burger Day this Saturday 28 May, aka the perfect excuse to stuff your face with juicy burgers all day long.
If you've ever tried recreating gourmet burgers at home and ended up with a soggy, floppy mess, don't worry -- burgers may appear to be uncomplicated culinary characters, but they're actually quite complex to make.
That doesn't mean making the perfect burger at home isn't possible, however.
If you're keen to try your hand at gourmet burger making but don't know the first thing about the tastiest meat type, order of layers or what cheese melts the best, we're in luck.
Head chef at The Cut Bar and Grill Head Chef, Joseph Webb, knows how to make a good burger. Webb has perfected their The Signature David Blackmore Burger, which includes three different cuts of David Blackmore wagyu beef, as well as truffles. It's served in a house-made brioche bun with pickles and horseradish and is accompanied with house-made tomato sauce and triple cooked chips. *Drool*
Here are Webb's top tips on how to make the perfect burger.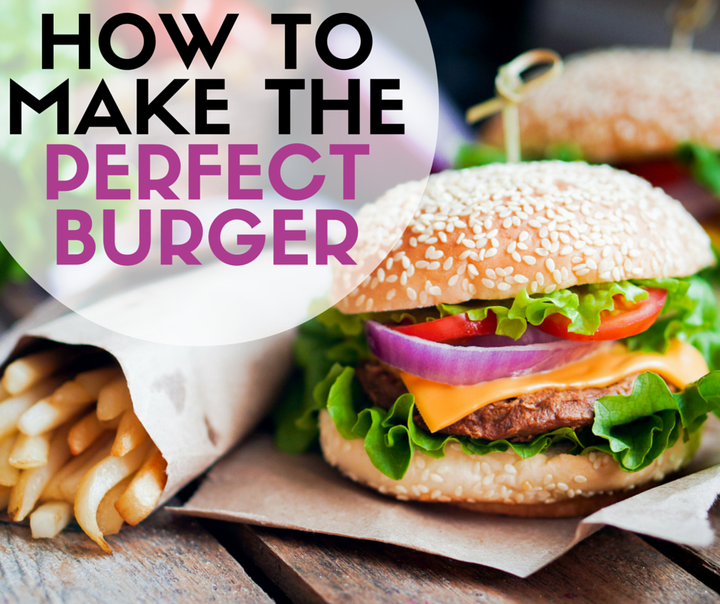 1. The bun
"It starts with the perfect bun. Not all buns are created equal," Webb told The Huffington Post Australia.
"You don't want one that is too soft, or it will soak up meat juices and saucy condiments and go soggy. Equally, you don't want one that is too hard or crusty, or it takes all the enjoyment out of taking a whopping big bite out of your burger."
Webb uses house-made brioche buns for their burger, but potato buns are also a good vehicle for transporting a burger from plate to mouth.
"Ideally you want a bun that is a little bigger in circumference than the burger itself, so that all the ingredients are comfortably held in place," Webb said.
"Once you've found your perfect burger bun, it should be toasted a little on the inside (not on the outside, you don't want too much crunch, remember) to add a little texture, but also to protect the bun a little from those meat juices and condiments. A lightly toasted bun will hold together much better, rather than turning to mush in your hand."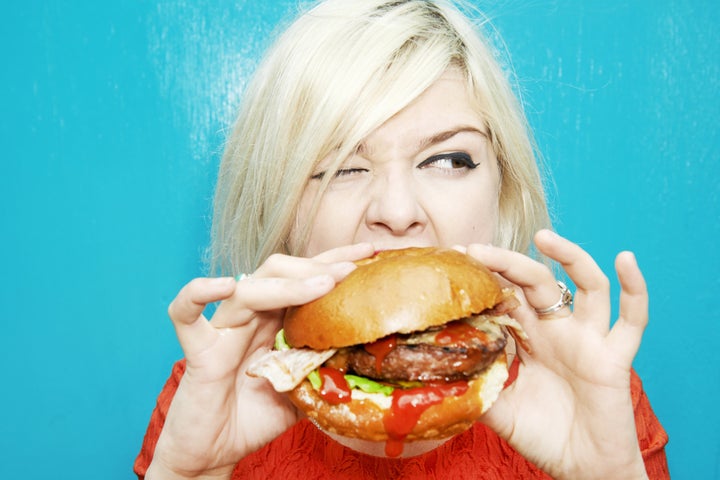 2. Meat patty
According to Webb, the meat component of your burger is another area worthy of careful consideration.
"I'm a big fan of beef burgers, made from good grade wagyu -- dry-aged if possible. It's well worth treating yourself," Webb told HuffPost Australia.
"If you can mince your own, please do, as you will know exactly what you're getting. Otherwise, put yourself in the hands of a trusted local butcher and ask for coarsely ground shin beef."
When you are combining patty ingredients, Webb recommends not to overwork the mince or your burger will be tough.
"I like to season the outside of my burger patties, rather than the mince mix, as it helps create a good crust when you grill or barbecue those little beauties," he said.
Last tip for the meat patty?
"Don't overcook your burger. Medium rare is ideal."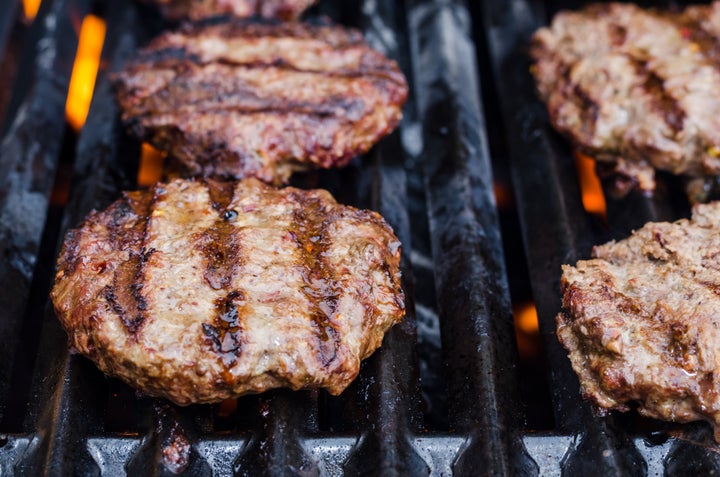 3. Construction
"The phrase 'less is more' lends itself well to burger construction. One of the tricks is not to over-stuff your burger bun with too many accompaniments. The more you add, the greater the risk of burger collapse -- that is, when ingredients start sliding out," Webb said.
Webb advises to make sure the accompanying ingredients actually complement each other, rather than clash flavour-wise.
As a rule of thumb, Webb recommends the following:
The patty should sit in the middle of accompanying ingredients, so that it doesn't sit straight next to the bun and make it soggy.
Spread a condiment, such as tomato sauce, chilli jam, mayonnaise or mustard, on the inside of the bun. On the bottom half place some lettuce (something crunchy is good), then sit your patty on top of the lettuce, and place additional ingredients, such as sliced tomato and pickles on top of the patty, before sitting the upper half of the bun on top.
Try to make sure you include something a little acidic in the accompanying ingredients, such as pickles. This aids digestion and breaks up the meatiness of a burger, particularly those that include quite rich ingredients.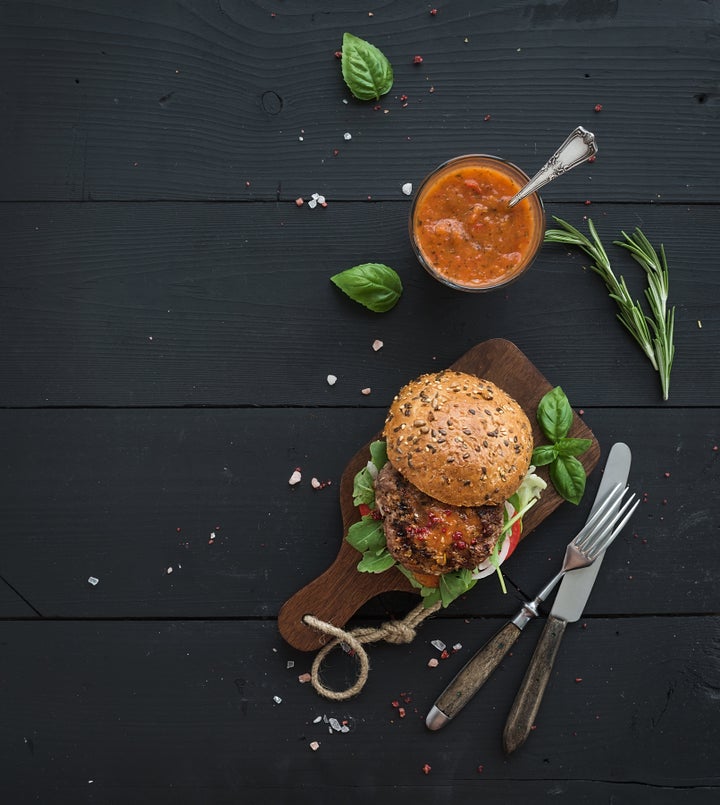 4. Cheese
"In my opinion, cheese is almost obligatory in a burger. However, it should always be melted on top of the patty. It brings a wonderful gooeyness to the burger, and is visually appealing too," Webb told HuffPost Australia.
According to Webb, Monterey Jack is the best cheese to use for burgers.
"Monterey Jack is an American Cheddar and is perfect in terms of stretchiness, texture, gooeyness and flavour. It's a great Cheddar that melts properly and that's what you're looking for on a burger: good melt," he said.