Victor VIRGILE via Getty Images
We love learning a thing or two from French girls when it comes to beauty. Why? Because they're effortless and oh-so-chic at all times. We don't know how they do it, but they do it. We have Parisian women to thank for detailed skincare routines, perfectly crafted cat eyes and of course, wispy bangs. But no French girl is complete without a bold brow. We have them to thank for for those untamed brows that are oh-so-hot right now. But there's another eyebrow trend that's booming in France, as seen on Pinterest. And that's the under eyebrow. The under eyebrow, or the "painted brow," is a unique look that "paints a brow line underneath your own brow," according to
Allure
. Seen on
Giambatista Valli's fall 2016 runway
, the under eyebrow emphasizes the brow and gives attention to the natural arch of the eye.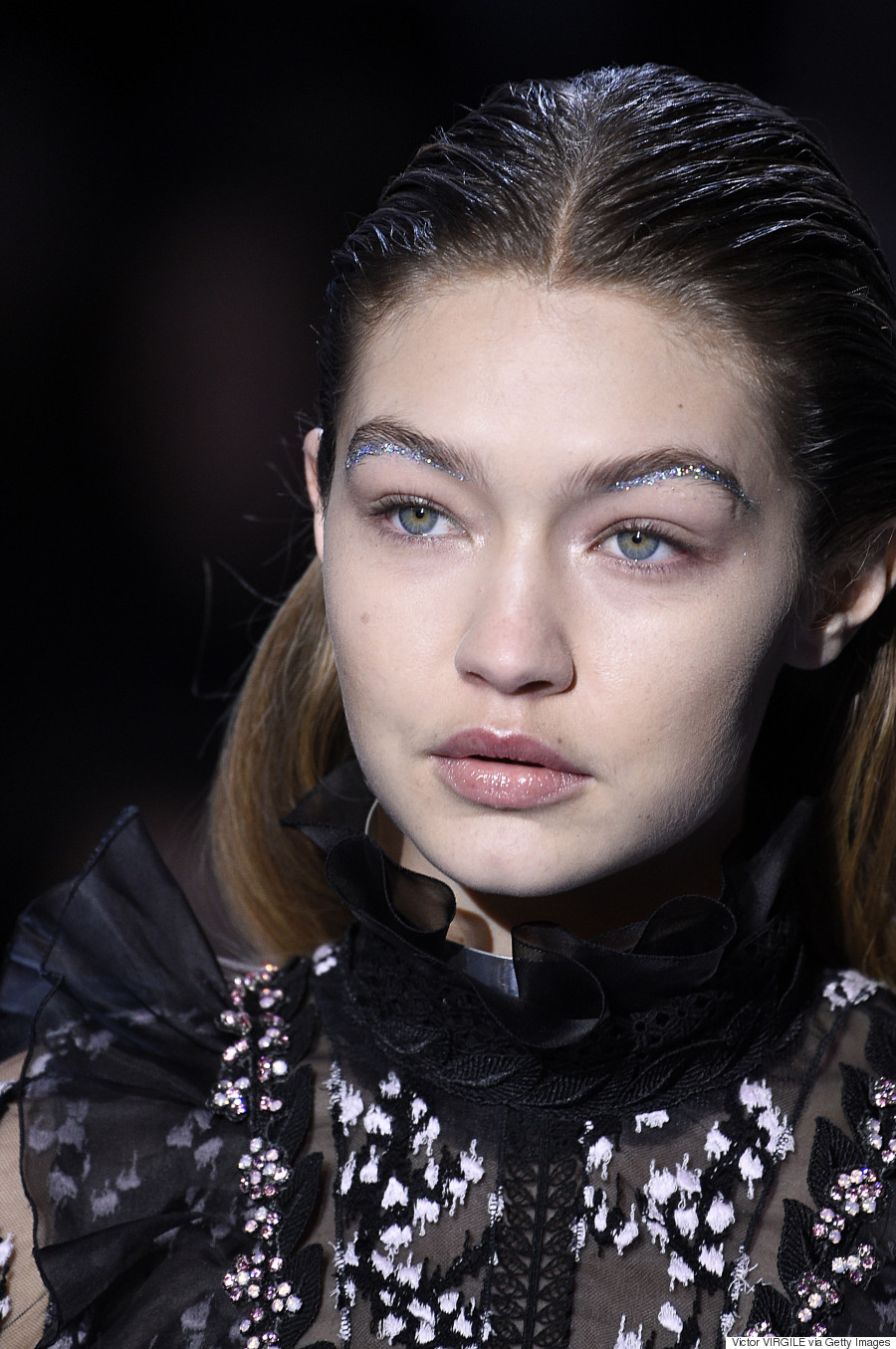 Using a liner, the futuristic beauty look can be traced along the crease of the brow in different shapes and colours. (If that seems to difficult, you can use a stencil.) And don't be afraid to play around with the texture of the liner — glitter, liquid or shadow. In an interview with
Cosmo
, makeup artist Alexander James explains how your brows are "the feature that give the face the most expression and character," making it a great element to play up, especially with colour. "When you play [your eyebrows] up or play with color near them, you create a specific, personality driven look," James says.
A pro tip to nailing the look? "Fill in a brow shape below your actual brows, or freehand it by tracing underneath your eyebrow,"
notes Cosmo
.
Eccentric #FrenchGirlEyebrowGoals achieved.
Follow Huffington Post Canada Style on Pinterest, Facebook and Twitter!