Who says a good salad must have greens? These crowd-pleasing salads are packed with nutritious and tasty ingredients -- from fresh corn to quinoa to avocado -- and they're 100% lettuce-free. Get ready to discover your new salad staples!
1. Black Bean, Corn & Avocado Salad with Chipotle-Honey Vinaigrette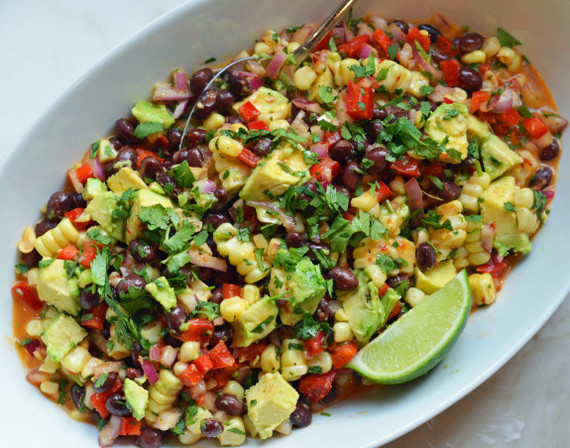 AKA "veggie crack," this black bean and corn salad is one of my most popular recipes -- and it doubles as a dip. The vinaigrette is similar to the smoky-sweet salad dressing served at Chipotle.
2. Grilled Asparagus & Feta Salad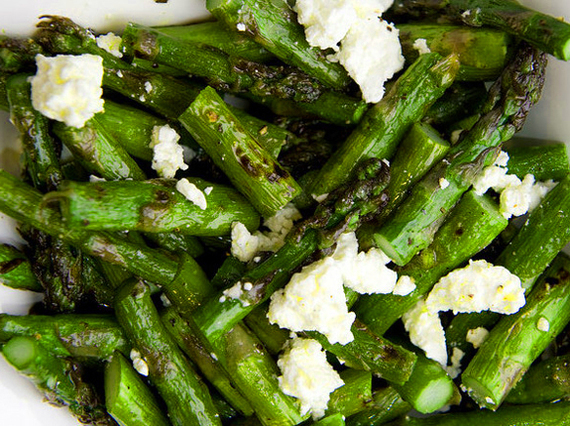 This is the kind of wholly satisfying salad that makes you wonder if you might possibly be a very happy vegetarian. Don't forget the warm crusty bread for mopping up all the lemon-scented olive oil and feta.
3. Thai Quinoa Salad with Fresh Herbs and Lime Vinaigrette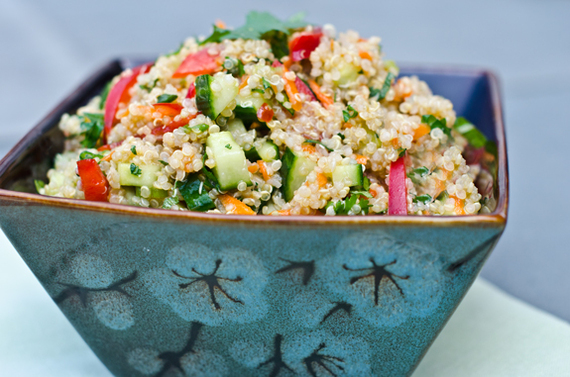 This salad is a healthy eater's dream: flavorful, chock-full of protein and veggies, and low in fat. I usually make it as a light lunch, but you can also serve it alongside other Asian dishes for dinner -- or make it a meal unto itself by adding cooked shrimp, crab or lobster.
4. Caprese Salad with Balsamic Glaze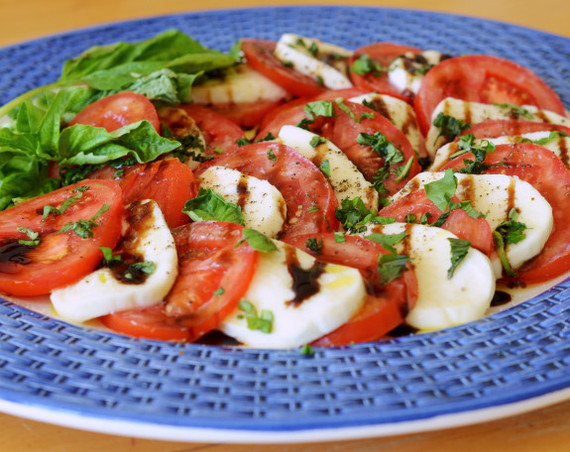 What's better than sliced fresh mozzarella, vine-ripened tomatoes and fresh basil in the summertime? A tart and syrupy balsamic glaze gives this version a little more oomph than the classic recipe.
5. Roasted Pepper Salad with Feta, Pine Nuts & Basil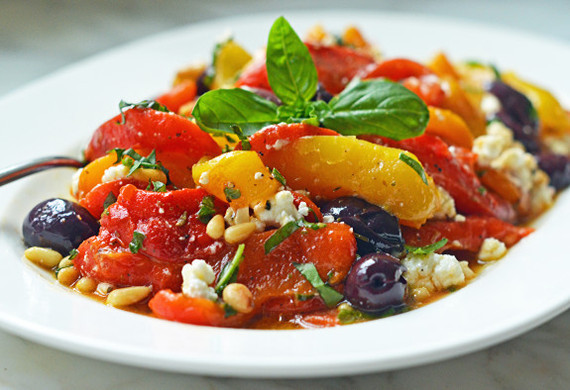 Next time you're asked to bring a veggie or salad to a summer party, try these sweet and smoky bell peppers topped with feta, toasted pine nuts and basil. It looks gorgeous on a platter and is delicious with toasted pita bread.
6. Curried Chicken Salad with Grapes and Cashews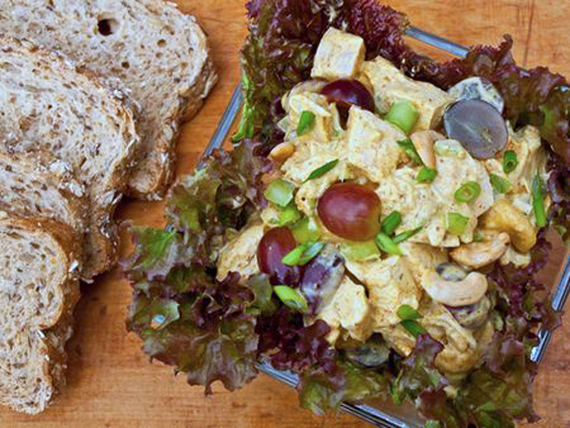 This combination of tender roasted chicken, juicy grapes and crunchy cashews in a curry dressing is always a crowd-pleaser.
7. Strawberry & Orange Salad with Citrus Syrup & Fresh Mint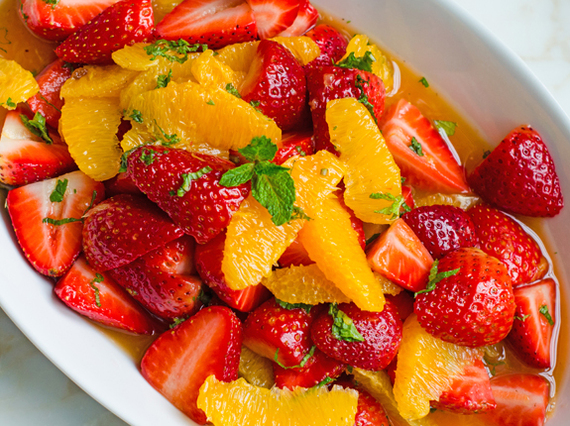 This salad is such a nice change of pace from the standard mix of pre-cut fruit from the supermarket. I usually serve it for brunch -- it dresses up the table and pairs well with savory quiche and casserole dishes -- but it's also wonderful for dessert served with shortcake and whipped cream.
8. Fresh Corn Salad with Scallions and Basil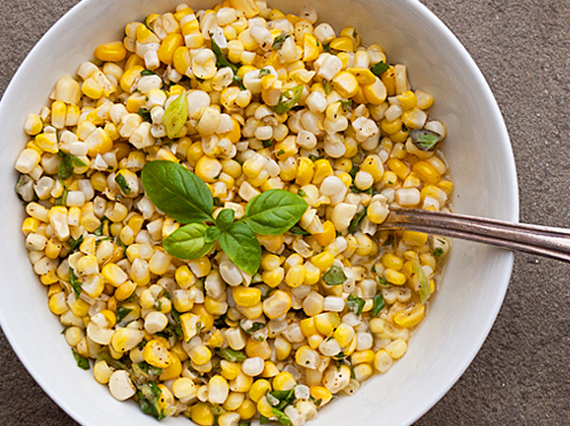 This make-ahead fresh corn salad ahead of is a delicious alternative to boiled corn on the cob -- and it's a breeze to make.
9. French Grated Carrot Salad with Lemon Dijon Vinaigrette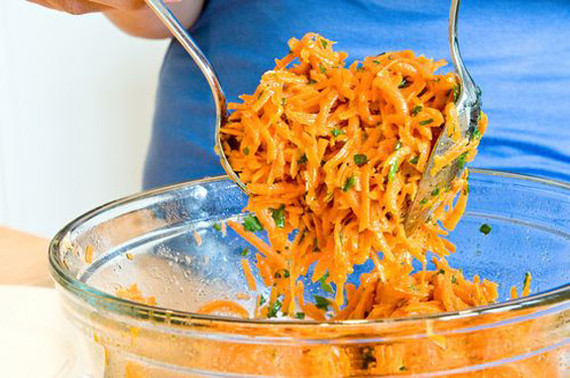 Inspired by the classic French bistro dish, this light and crunchy carrot salad is the perfect accompaniment to burgers, grilled chicken or sandwiches.
10. Thai Cucumber Salad with Peanuts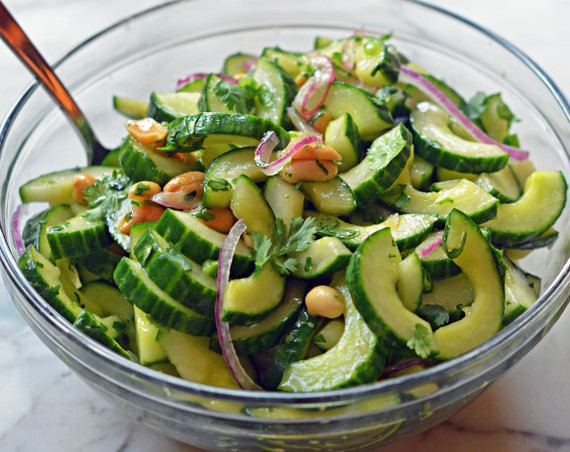 This light and fresh cucumber salad is one of my summertime go-to's. The dressing is tangy, salty and sweet; and the juice from the cucumber seeps into the dressing, giving it a fresh cucumber flavor.