Turns out victims of "man flu" really can play the #ManCard as new research suggests the sex hormone testosterone can weaken a man's immune response, making them more susceptible to the flu virus.
According to the Medibank Better Health Index, a study which interviews 1,000 men and women every week, 21 percent of Aussie men came down with the flu in 2015, compared to only 19 percent of women.
Not only are men more likely to get the flu than women, but when they do come down with the virus, the symptoms are more severe which may just explain (and warrant) some whinging.
"Studies tell us testosterone potentially weakens the immune response in men at a cellular level, while the female oestrogen hormone has been found to hold anti-viral qualities that could help women limit the replication of the virus in the body," Dr Kevin Cheng, Medibank medical director told The Huffington Post Australia.
The research also revealed that weaker responses to flu vaccinations were observed in some males with particularly high levels of testosterone.
Interestingly, the study showed while men are hit harder with the flu, when it comes to the common cold, women fare worse.
"This could be due to environmental factors making them more susceptible, for instance, their day-to-day schedules and school pickups leaving them partially more exposed," Cheng said.
The Index revealed on a national level, the incidence of the flu has steadily declined over the last eight years from 26.5 percent of Aussies contracting the virus in 2007 to only 19.9 percent last year.
"This data may reflect rising immunity as a result of better vaccination practices, cross-immunity from more regional travel across the Australian population, or the consistency of influenza viral strains prevalent from this past decade," Cheng said.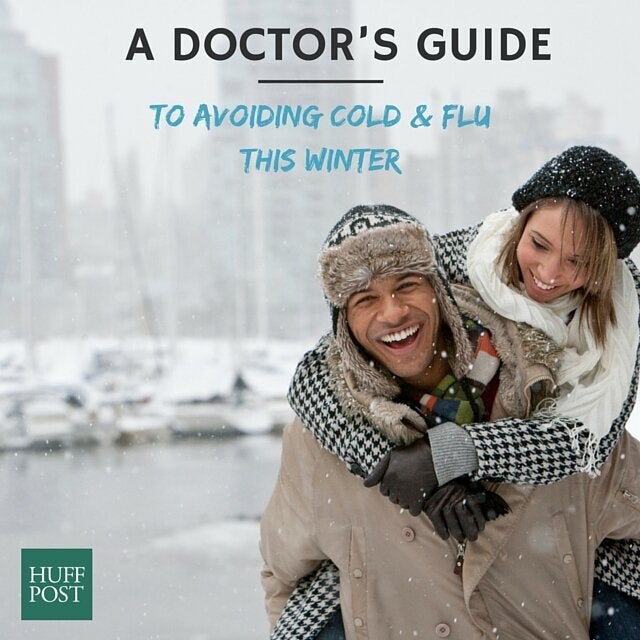 1. Adequate sleep
Sleep deprivation affects your body's ability to fight off germs. Aim for eight hours each night.
2. Regular exercise
When it comes to avoiding colds, increasing your heart rate has been found to strengthen your immune system. Though, if you've already developed a cold or flu, high levels of exercise are not recommended until symptoms subside.
3. Wash your hands
You already know that washing your hands avoids the spread of gems but to ensure you're never caught out, carry hand sanitiser with you.
4. Hydration
Water is crucial for your body's everyday, biological functions including fighting infection. If you have been struck down with cold or flu, it will also help to relieve congestion.