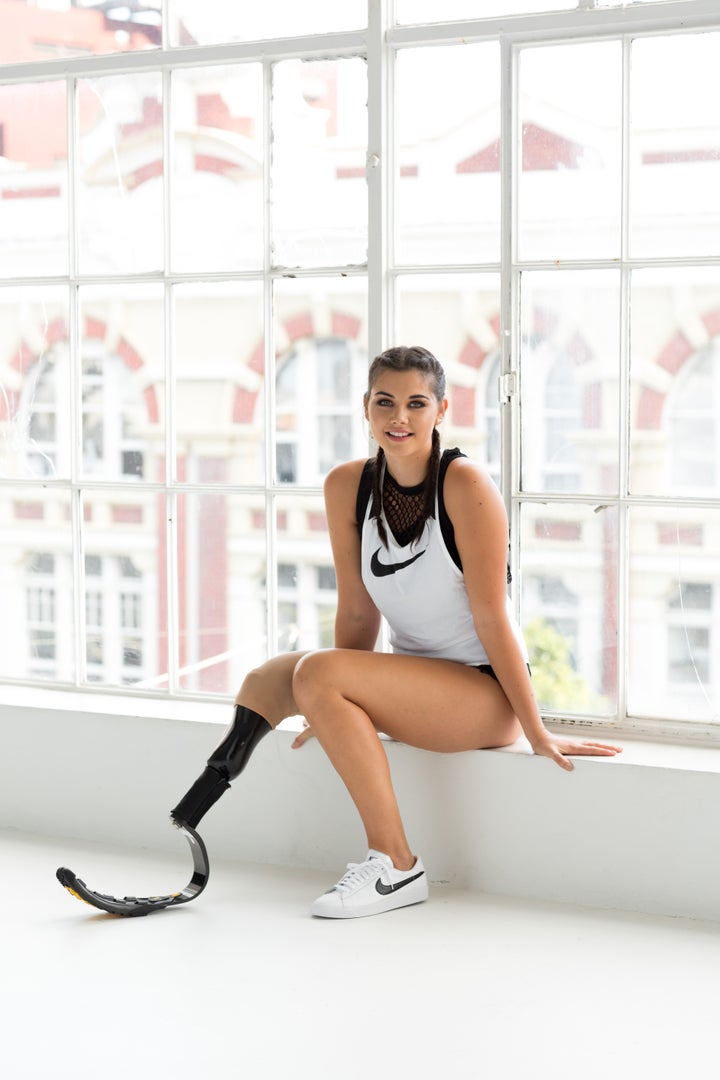 Jessica Quinn was playing with her sister in her family back yard in New Zealand when she fell and hurt herself.
"I was really athletic, bubbly and bouncy kid. At the age of about eight or nine I was outside at home playing with my older sister when I tried to balance on a soccer ball and fell off and fractured my femur," Quinn told The Huffington Post Australia.
"The doctors tried to heal my femur for six months and I had pretty massive surgery to have rods put up my femur in an effort to try to heal it the break. I went through a whole lot of rehab but things weren't really getting better."
From there the doctors ran a series of tests and found why Quinn's injury wasn't healing. She had bone cancer.
"They found osteocystoma in my femur which is a form of bone cancer. In hindsight it was the cancer that caused the break because the femur bone is the strongest bone in your body and shouldn't just break," Quinn said.
A six month course of chemotherapy was the next step in trying to heal Quinn before a unique surgery was decided on.
"Because they had tried to heal the break by putting rods up my femur there was a risk that the rods could have pushed the cancer up into my hip and the chance if it returning was really high. Mum and dad didn't want to risk going through cancer again so I had an operation called a called a rotationplasty. The operation was just before my 10th birthday," Quinn said.
Surgeons worked for 14 hours to remove Quinn's leg from her hip to her knee, then amazingly, rotated her leg from the knee down and attached it to the hip. What looks like Quinn's knee is essentially her foot and she is able to move it by flicking it back and forth.
"I think the surgery was invented by a German man and I was the first successful patient in NZ. There was a girl before me who unfortunately passed away, so it was quite a huge thing because not having anything compare it to was really tough," said Quinn.
"It's all pretty hazy for me as I was so young and I don't think I really understood the impact of what was going on. I was so sick that that had just been my life for the last year and when you're so young a year seems like a really long time. I remember my parents sitting me down and explaining the surgery to me and I don't remember being as taken aback as I imagine I would be now so I guess the optimism of a child at that time played in my favour."
The road to recovery for Quinn was slow and difficult, though the support of her loved ones got her though.
"I remember after my surgery I was pretty hysterical, but I was lucky because had so much support around me. The adjustment period was pretty huge. I was in intensive care for quite a while, though four hours out of surgery I moved my foot which had been rotated, so it was really positive learn that the surgery had worked. I was then moved into a healing ward and I had to have another three months of chemo once I was strong enough to take it. After that I got my prosthetic leg and that started the next chapter," Quinn said.
There are so many amazing cancer survivor stories out there so I didn't really feel that I was special or unique, but I am realising now that my outlook on life can help people.
Fast forward to today and the 23-year-old is determined to challenge the modeling industry as to what is perceived as beautiful.Through her Instagram account and soon-to-launch blog Quinn has started the Limbitless initiative to show that modelling isn't about a cookie cutter aesthetic.
"There are so many amazing cancer survivor stories out there so I didn't really feel that I was special or unique, but I am realising now that my outlook on life can help people. When I was told 'everything happens for a reason' I used to question why this had happened to me, but now I feel like I can see the light and I have found that reason."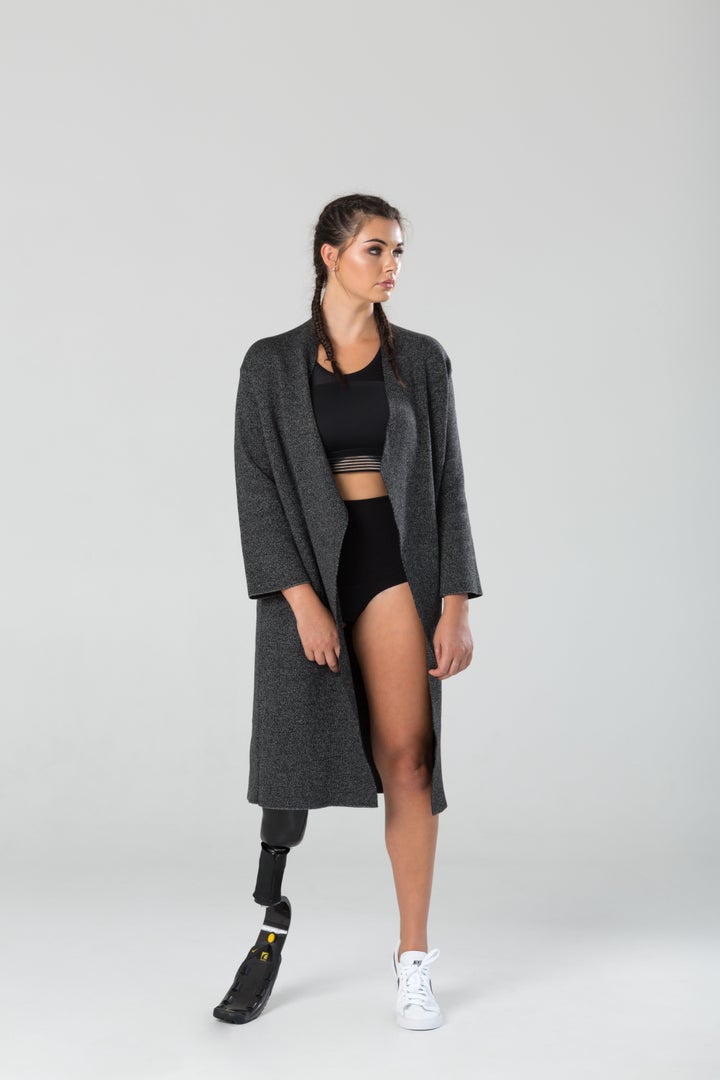 "I find so much comfort in helping other people and I think there's a real need at the moment. So many people are getting caught up up in social media. I look at my younger cousins who around 12 years old and that age group is influenced by bikini shots and filtering their photos. They are so caught up in this need for perfection that doesn't actually exist. I want to challenge the way we use social media to prove that there are real stories to be told. I also want to challenge brands and their advertising to really broaden what aspirational models can look like," Quinn said.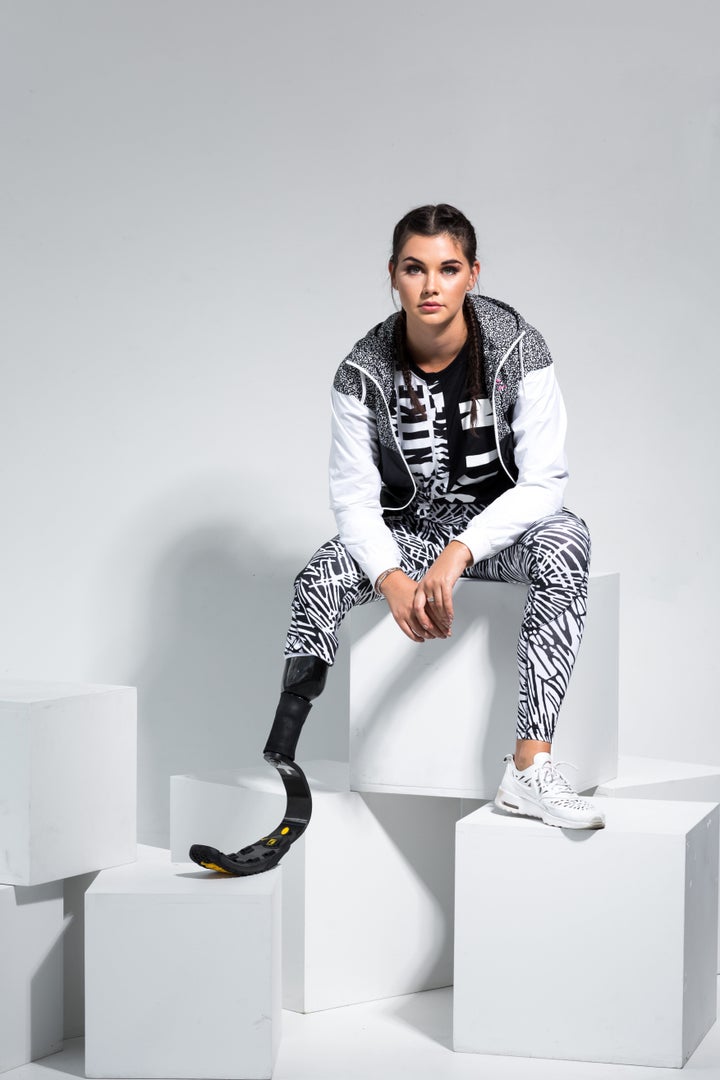 Image credits: Jono Parker.