When it comes to achieving lustrous, glossy hair, there are plenty of us out there willing to believe pretty much anything.
Sacrifice an ash blonde lamb with frizz-free wool on the last day of Fashion Week, you say? Done.
But when it comes to what actually works when it comes to your hair, sadly, not everything you hear is 100 percent true. Split ends, for instance, can't really be fixed, no matter how much homemade organic avocado treatment you use.
So, in order to get the record straight (or in loose waves, depending on how you like it), The Huffington Post Australia asked award-winning international hair stylist Anthony Nader to help us bust some popular hair myths. Be prepared -- you might not like all of what he has to say.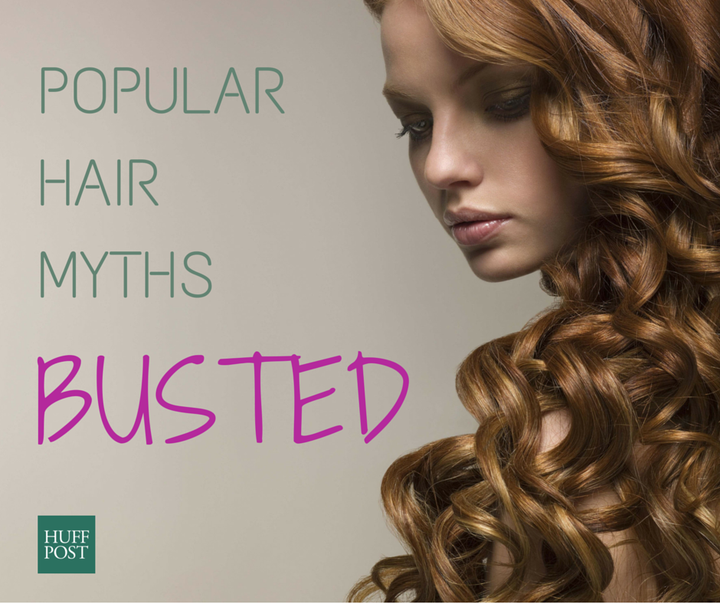 Cut your hair to grow it long
"I think there is a perception, especially with young teenage girls, that if you just leave your hair alone you will have these long Victoria Secret waves or Gigi Hadid hair," Nader told HuffPost Australia.
"What they don't understand is to have Gigi hair, they need a stylist 24/7.
"If your ends are really split and damaged, there's no point in growing your hair length. It's actually that thing of taking one step back to go two steps forward. You need to cut or trim your hair to have healthy, blunt delicious ends in order to grow it stronger and healthier​."
Cold water is better for your hair
"This is definitely true, without a doubt, in a heart beat," Nader said. "What I love about cold water is -- while it's not so great for the cooler months -- it seals the hair, which is perfect for frizzy hair you want to become more manageable.
"Like the pores in the skin, as soon as you use cold water, it closes the pores, whereas in hot weather, everything is open. Therefore when you are having colour, especially, if you are beautiful redhead for example, rinsing your hair in the coolest water possible is a really easy and quick fix.
"Water is free, right. So it's a no-brainer. What I recommend to every one of my women clients is, in the shower, to rinse your hair in the coolest possible water and then let it dry. You end up with more shine and more manageability."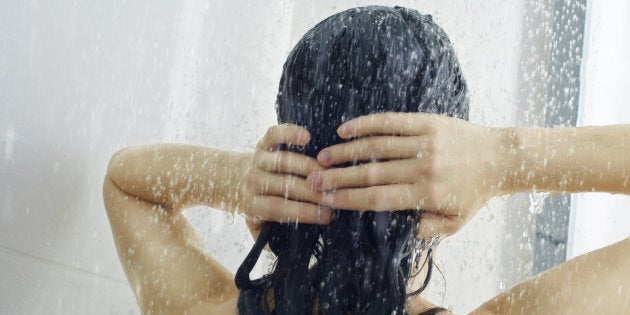 Dye absorbs better when your hair is greasy
Verdict: False, but there are times a hairdresser might ask you not to wash your hair.
"The only time I can think of this being kind of true is if you are getting your scalp bleached," Nader said. "Then we say please don't shampoo your hair because it distresses the scalp and the hair, and you don't want to aggravate your scalp or hair prior to bleaching it, because it's a harsh chemical.
"If you are getting highlights and you're going lighter, you can definitely have dirtier hair strands, just not a week's worth.
"Look, there's a fine line between a couple of days and two weeks. Also there's a thing called hygiene."
Some people can't grow their hair past a certain point
"It's true. Whether it's genetic or for other reasons, some girls just can't get past a certain length. You need to come to terms with having a great haircut or embrace having hair extensions. That is definitely true.​"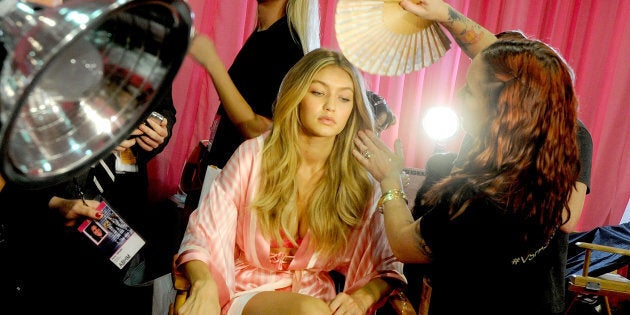 Hair gets finer as you get older
"It does, unfortunately," Nader said. "But you can pick things up with multivitamins.
"If you have finer hair, you have to keep on top of it by making a haircut every six weeks so you have nice blunt ends.
"If you are colouring your hair, try not to colour it too extreme, because it will become more damaged as it dries out.
"My best advice is to go to a health food shop and get yourself a multi-vitamin or omega three. Vitamin B is also really excellent for hair looking and feeling healthy."
You should shampoo twice
"I would only recommend doing that if your hair is really dirty and your shampoo doesn't have a lot of sulfate in it."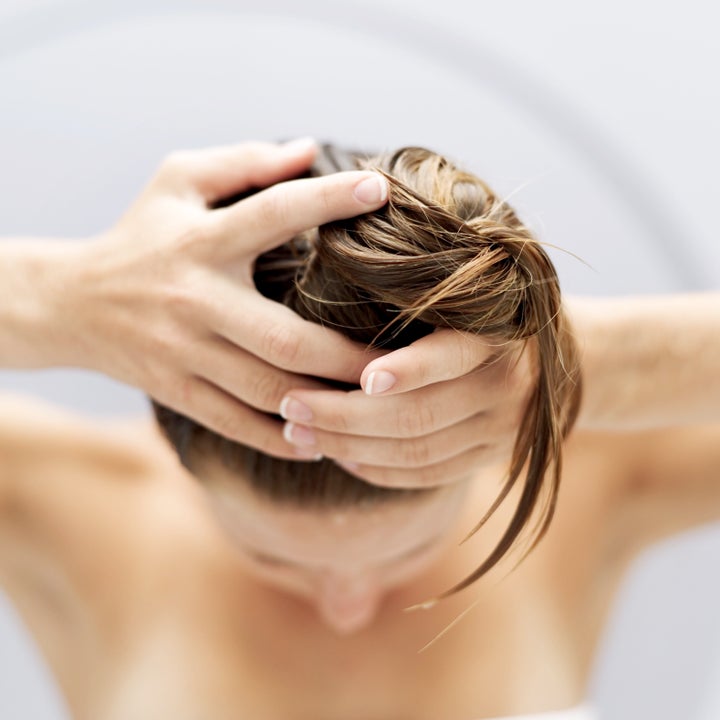 Wearing hair up all the time causes breakages
"This is true. But what you can do, when you wear your hair up, is tie it up loosely," Nader said.
"You don't need to tie it back so it's slick and tight. Gather your hair softly and pin it back into a loose bun at the back. Let the free-flying shorter hairs around the face go free.
"Not only is this very pretty, it's very fashion forward at the same time."
Hair washes itself
"I think people [who believe that] have got their head in the sand. It's not about Woodstock anymore. You definitely need to shampoo your hair. You can get away with not shampooing it every day, but at the end of the day, you need water, you need shampoo, you need bubbles. Shampoo opens the cuticles and cleanses your hair, and keeps it shiny and manageable."
Some products and treatments can fix split ends
Verdict: Falsey false false.
"In actual fact, you can't repair a split end 100 percent," Nader said. "You can't repair split ends because they are split. They need to come off.
"At the end of the day, you need to have that little baby trim to keep things healthy."