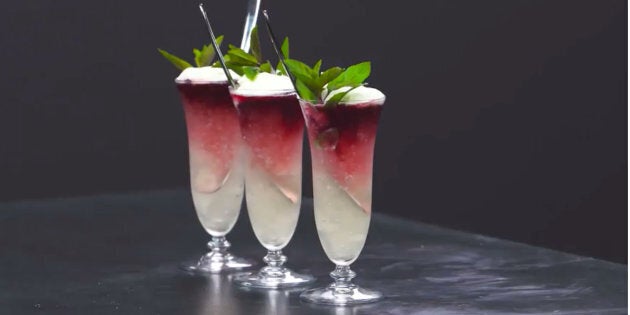 Hair, home decor, cake -- we're suckers for anything ombré.
But nothing else holds a candle to the latest colorful ombré sensation, because this one involves wine.
Meet the Ombré Wine Granita, a treat timed perfectly for your Memorial Day Weekend barbecue. Brought to you from the folks at Cosmopolitan, the video above proves you just need a little patience and a couple of ingredients: Wine, water, wine, sugar, mint, whipped cream and oh, did we mention wine?
Marvel at the granita in all its glory and remember, it's always wine o' clock somewhere.
We don't know what you do for a living, but we do know you likely need a break. And, nearly halfway through the year, we're challenging you (yes — busy, overworked, financially stretched you) to #TakeABreak. During the month of June, we'll help you nail down how many vacation days you have at your disposal, figure out where to go, and plan a trip you can actually afford. For 30 days of travel tips, cheap flight hacks, vacation ideas and wanderlust galore, sign up for our Take A Break action plan here!