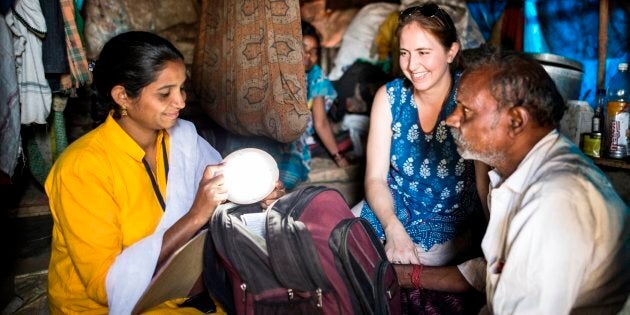 An Aussie startup is helping to create a brighter future for India's poor using a very simple solution -- solar lights.
Around 25 percent of India's population live in so-called energy poverty and without access to electricity they rely on kerosene for cooking and light. But the glow is so poor that children can't study at night, and kerosene can cause respiratory illnesses.
Indoor air pollution is a major health risk, with two million people dying prematurely as a result each year, and a significantly higher risk of children's death as a result.
Kerosene also emits black carbon, which is 800 times more harmful to the environment than CO2.
Pollinate Energy currently operates in three Indian cities -- Bangalore, Hyderabad and Kolkata -- and sells simple solar lights to families living in slums. Since 2012, they have brought light to 58,000 urban poor.
The social enterprise employs local micro-entrepreneurs -- which they call "Pollinators" -- to work in India's urban slums selling various solar panels and lights on a payment plan basis. The solar option not only helps reduce the incidence of ill health, but to save families' money on kerosene -- which is tough when living on $2 a day -- and improve their family life.
Emma Colenbrander, co-founder of Pollinate Energy, says the products are sourced from US company Greenlight Planet, itself a socially-geared business and a registered B Corporation.
"We sell a variety of solar products but our best selling product is the Pro 2 for mobile charging and light," she told The Huffington Post Australia.
"It costs $45 and customers pay it off in five weeks in weekly installments. Kerosene is very expensive (around $3 per week) so the product pays itself off in less than four months."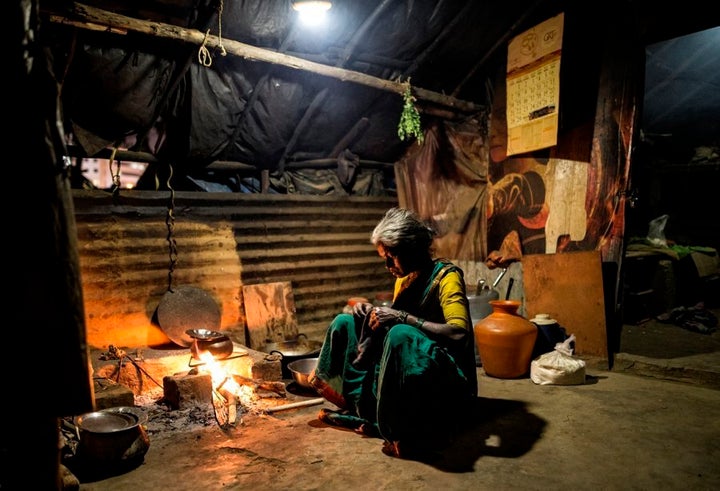 Colenbrander says one of the most rewarding aspects of the business is feedback about the improved quality of life as a result of having power in their homes.
"They tell us that their children are better able to study at night, that household chores are easier, and that they are safer at night with fewer rats and snakes and no risk of fire in their homes," she said.
"Above all, they report having a much better quality of social and family life since -- for the first time -- when the sun goes down they can see their children playing and they can see the faces of their family and friends." The families are also better off financially, she said.
"Customers report being able to save money they would otherwise spend on kerosene -- they save on average 5-10 percent of their annual income," she said.
"Our default rate is less than 1 percent and 100 percent of customers report that they are satisfied."
Pollinate Energy has a bold plan to expand to 20 cities by 2020, but in the short term they want to reach five more cities in the next two years -- but Colenbrander estimates they'll need $50,000 per city in funding to do it.
The startup is currently competing for $1 million in funding through the Chivas The Venture competition, and Colenbrander says if they are successful, the business can grow quickly.
"Each city is profitable after just two years of operation," she said. "Bangalore, our first city, has turned a small profit in the last two quarters thanks to high sales volumes and low costs of operating.
"However since we have HQ costs as well as individual city costs, we need to be operating in multiple cities before we can turn a profit across our entire organisation. This is why we're asking for funding -- to help us with the set up costs of each new city.
"Since we are a social business, all profits we make are reinvested back into the business with the aim of increasing social impact."
Colenbrander says they have two cities in mind for the expansion -- Lucknow and Bhubaneshwar -- as each has significantly high numbers of slum populations.
Funding allocation in the Chivas the Venture competition is decided by public vote via each entrant's page.