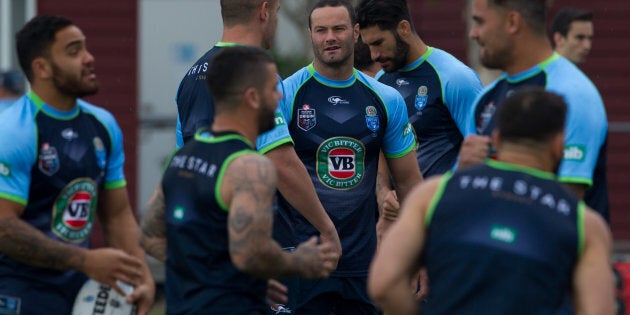 Millions of Australians will tune into the first game of the annual State of Origin rugby league series on Wednesday night, watching Queensland and NSW do battle in Sydney.
As sure as we will see tries scored, players hurt, tackles made and a winner crowned, we will also be bombarded with alcohol advertising from all sides -- on players' jerseys, on billboards at the stadium, and in loud, bright commercials during the TV broadcast.
Former Blues player Steve Ella wants that to stop.
Ella, a Parramatta Eels and NSW Origin star during the 1980s, is now the director of the Foundation for Alcohol Research and Education (FARE). He has been pushing for the NSW Rugby League and National Rugby League bodies to stamp out advertising of alcohol around football games, saying the league, its players and its fans need to rethink their relationship with the grog.
The NSW Blues are sponsored by Victoria Bitter, while Queensland has had a long-standing relationship with XXXX. During broadcasts, commercials for alcohol brands are prominent, and logos are often splashed large on the playing surface itself.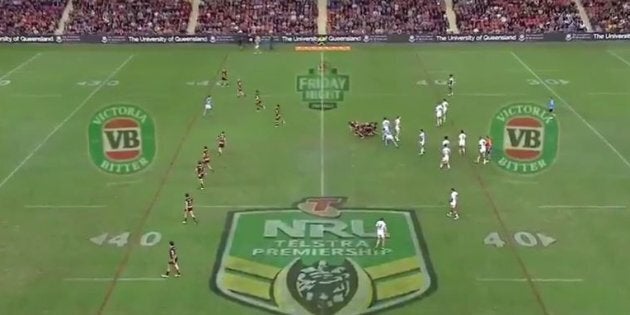 "I don't think alcohol and sport mix. Too many sportsmen have been disrupted or had their lives damaged through alcohol use. Particularly the NRL, there is a lot of education and support for young people who play league, but they're using alcohol for sponsorship," Ella told The Huffington Post Australia.
"It sends the wrong message, that sports and alcohol go hand in hand."
Ella said he had written to the NRL asking the league to "seriously consider the detrimental impacts of continued partnership with the alcohol industry," following a promotion where special Blues-themed cans of Victoria Bitter -- the alcohol sponsor of the NSW team, whose logo is splashed across the front of the jerseys -- were given away free with coupons found in a Sydney newspaper.
"Since my time proudly representing NSW in the State of Origin series, I have watched as the Origin Blues have become increasingly saturated with alcohol sponsorship. I am seriously concerned by the impact that such sponsorship has on impressionable young people and sports fans of all ages, as well as the false connection this advertising establishes between athleticism and alcohol consumption," Ella wrote.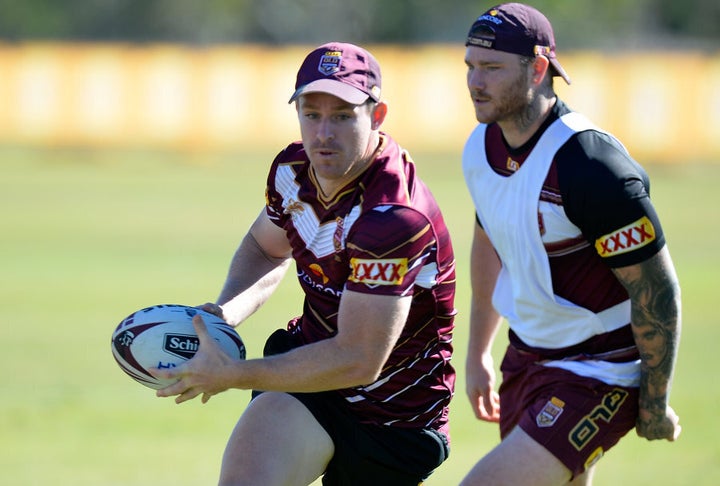 "For these reasons, I strongly urge you to end this promotion and reconsider future participation in these sorts of inappropriate promotional activities."
FARE has also written to the NSW Department of Justice to complain about the promotion. NSW Liquor and Gaming sent the foundation a reply, saying they had conducted a review and that the promotion did not breach guidelines around responsible supply of alcohol or targeting of minors.
Ella said he hoped rugby league authorities would reconsider accepting sponsorship deals from alcohol brands.
HuffPost Australia contacted both the NRL and NSWRL for comment, but both agencies referred enquiries to the other and cited difficulties in supplying comment due to the commitments of the first Origin game.