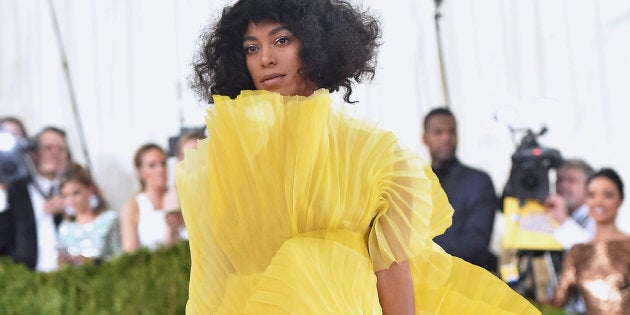 When life gave Beyoncé lemons, she made lemonade. But when Solange got a hold of some lemons, she made couture. Bright, frouffy couture.
Over the past month, we've seen some pretty outrageous outfits in Hollywood (Solange's Met Gala dress included). We saw Britney Spears on the red carpet in underwear (and not much else), we spotted Chloe Sevingy in a look from another era and Rita Ora rocked an outfit covered in enough feathers that she could have flown away.
Check out the most outrageous outfits we saw in May and let us know what you think of the ensembles.