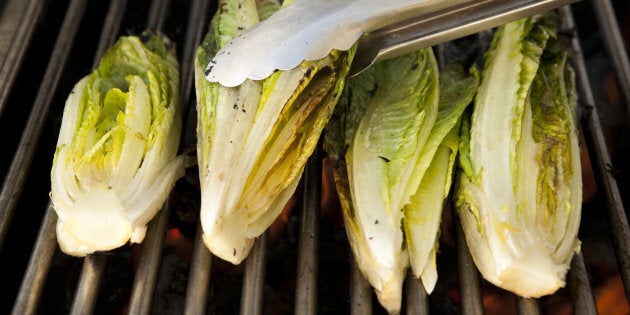 If you've ever felt the guilt of throwing sad-looking greens in the garbage, find solace in knowing you'll never have to do it again.
The folks at Fix.com have a few solutions that will perk your greens right up. First, they suggest plunging your lettuce in an ice bath and letting it soak for up to an hour. After drying, wilting greens will look fresh and revived.
And if you're in a summer barbecue mood, fire up the grill. Though romaine hearts beget a fresh green salad, they're surprisingly tasty with a little olive oil, black pepper and a nice char. The grill is the perfect way to transform greens that are on their last leg, rather than throwing them away. And since it's summer, you might as well go ahead and throw your fruit on the barbecue, too.
Below, some tips to help you save those wilted greens: