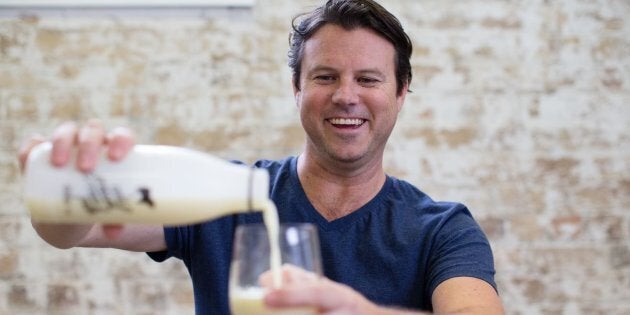 Made By Cow brand milk has been approved for sale by the NSW Food Authority as it undergoes a high-pressure processing instead of heat-based pasteurisation.
It's described as cold-pressed raw milk but dietitians warn it should not be confused with untreated milk.
Founder Saxon Joye told The Huffington Post Australia cold-pressure pasteurisation had been used for other food products but no one had treated and sold milk that way.
"I came across this technique of cold pressure or cold pasteurisation a few years ago being used for a whole range of liquids and foods like juice, shellfish and meats and I was interested in making a more natural milk, so I commissioned a unit," Joye said.
"A safe, natural raw milk is really the holy grail."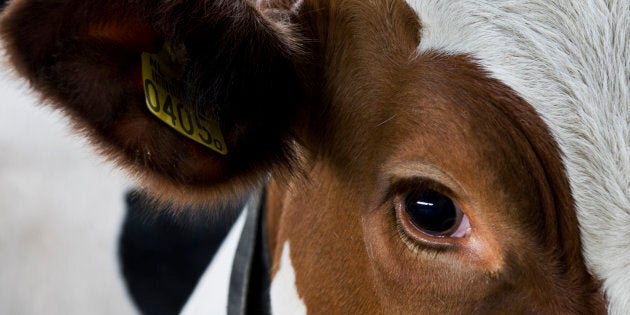 In process that took several years, Joye patented the treatment of raw milk and got the stamp of approval from the NSW Food Authority.
"It's a really simple process," Joye said.
"We milk our cows, put it straight into the bottle, then we put the whole bottle under cold high water pressure.
"We actually compress the whole bottle around 15 percent for a couple of minutes, and any harmful pathogens are removed."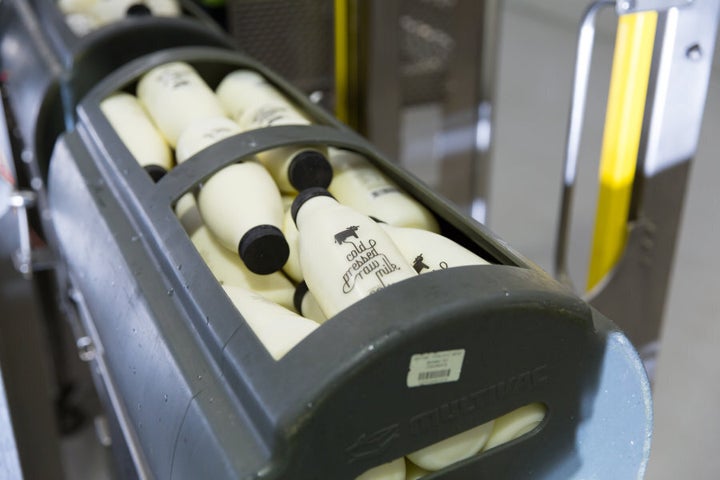 The ensuing product is described as cold-pressed raw milk, but accredited practising dietitian Themis Chryssidis told HuffPost Australia it should not be confused with unpasteurised milk.
"The NSW Food Authority does not class this product as 'raw' and I think we need to tread carefully when describing it as raw milk because it has been treated under high pressure to kill harmful pathogens," Themis said.
"There could be a flow-on effect that people see it labeled 'raw' and see the higher price and assume it's a nutritionally superior product when in fact nutritionally, there's not a significant difference bewtween pasteurised and unpasteurised milk."
Made By Cow is $5 for 750 ml and available at Harris Farm and About Life.