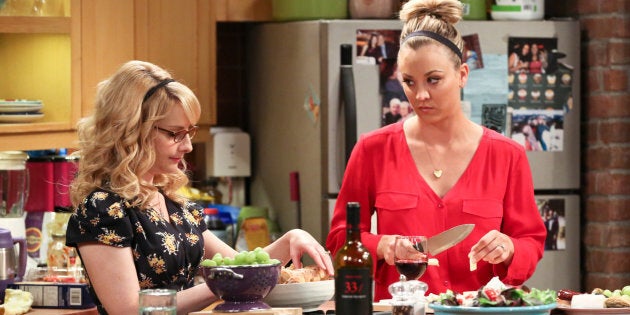 Uh-oh.
"Big Bang Theory" actor Kunal Nayyar might've just confirmed our worst fear concerning the CBS comedy smash. While speaking at MCM Comic-Con London, the astrophysicist actor seemed to imply the hit show might be coming to a close.
"Look, next season, as it stands on our contract, could be the last season of 'Big Bang Theory,' Nayyar said via Cinemablend. "To be completely honest ... I know people are gonna want to know what happens after Season 10. I don't know what's going to happen."
While Nayyar might be a little (conveniently) foggy on the details, his comments echo a statement made by showrunner Steve Molaro to The Hollywood Reporter last year.
"The reality is that maybe Season 10 is the ending point," Molaro said. "The real answer is I don't know and all I can do right now is go episode to episode and try to make each one the best that we can."
So nobody knows anything? VERY suspicious, if we do say so ourselves. At the very least, Kaley Cuoco has confirmed that she'll be with the show until the last episode. After a few rumors popped up claiming the actress was possibly getting fired and/or leaving the show, she quickly shut them down with an Instagram post.
"The look I give when I hear rumours [sic] about myself leaving @bigbangtheory_cbs 😖🙄😂 isn't happening," wrote Cuoco. "Never gonna happen. Won't happen. Here till the end ya'll 💋👊🏽."